Events
Royal Docks Originals: a festival of new cultural activities made in the Royal Docks - in photos
World-premiere immersive theatre, the planet's first flavour rainbow, family fun, exhibitions galore, music, plays and more – the first Royal Docks Originals was a triumphant celebration of creativity made in the Royal Docks. Bringing together residents, local artists and global performers, it showcased the area's role as a cultural magnet, its potential as a major new centre for making arts and creative projects, and its diverse, buzzing community.
Let's take a look back over some of the highlights:

Royal Docks Rainbows
Multi-sensory experience wizards Bompas & Parr brought real joy to the Royal Docks with the first rainbow you could actually interact with. Grabbing an umbrella, you were immersed in a world of colour and smells inspired by the history of the area. It was so much fun trying to guess what the rainbow smelled of. Many people had their opinions, but the official flavours were blackberry, watermelon and lemon. Visitors were even treated to a 'pot of gold' after the experience – a tiny jar of honey. On sunny days Bompas & Parr made a rainbow shine over Royal Victoria Dock – sharing this symbol of hope and its many meanings with visitors and residents. They revealed their practices and influences at one of our free Royal Docks Original Voices talks, hosted by journalist Momtaz Begum-Hossain.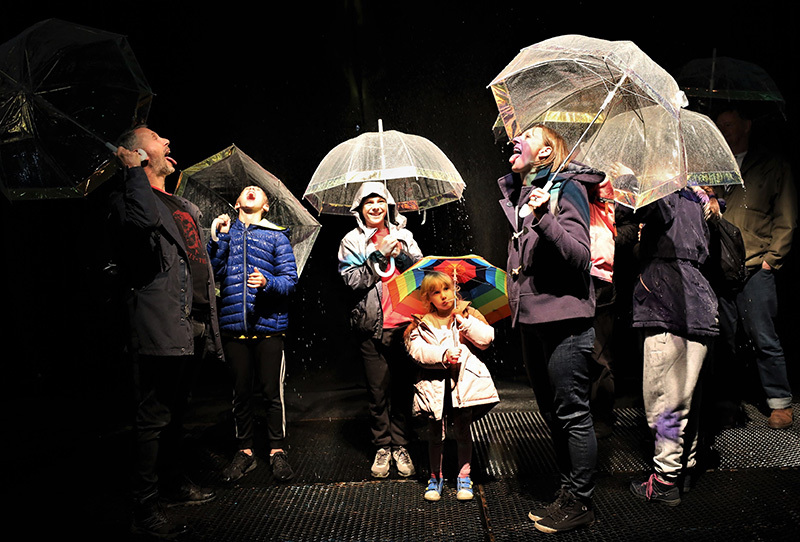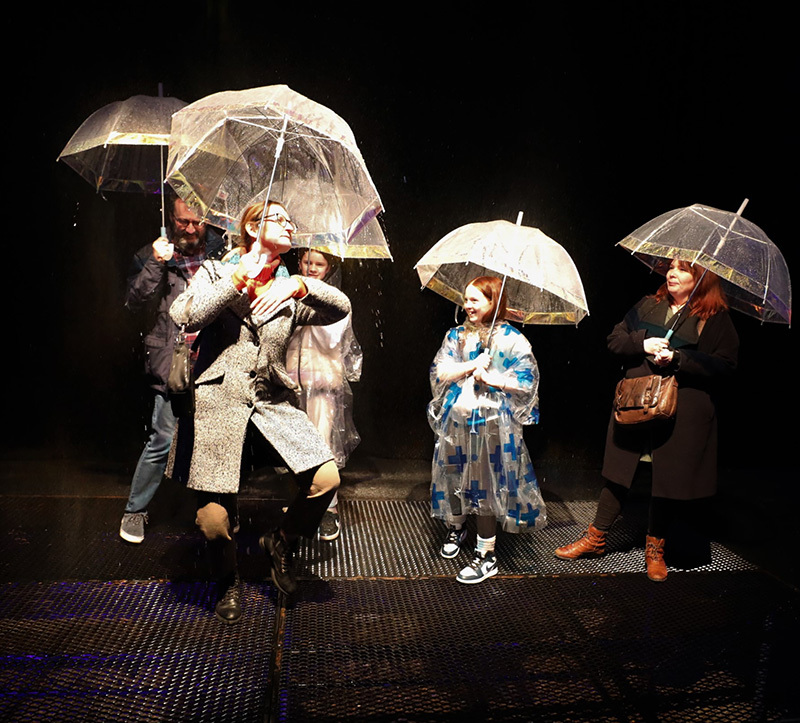 ARRIVAL
What an incredible experience ARRIVAL was! Led by film and theatre director Matthew Dunster and international stage and costume designer Jon Bausor, and produced by imPOSSBLE Producing this exciting and moving spectacle was created in collaboration with over 500 Royal Docks residents. Over three evenings, it saw 1,500 people walking through the streets, discovering local dancers, beatboxers and performers along the way, and seeing a spectacular and yet intimate film charting the stories, hopes and aspirations of five Royal Docks residents projected onto Millennium Mills. On 22 October, we welcomed 3.5-metre puppet Little Amal as she made her 8,000km journey from Turkey to Manchester, meeting people and raising awareness of the plight of refugees as she travelled.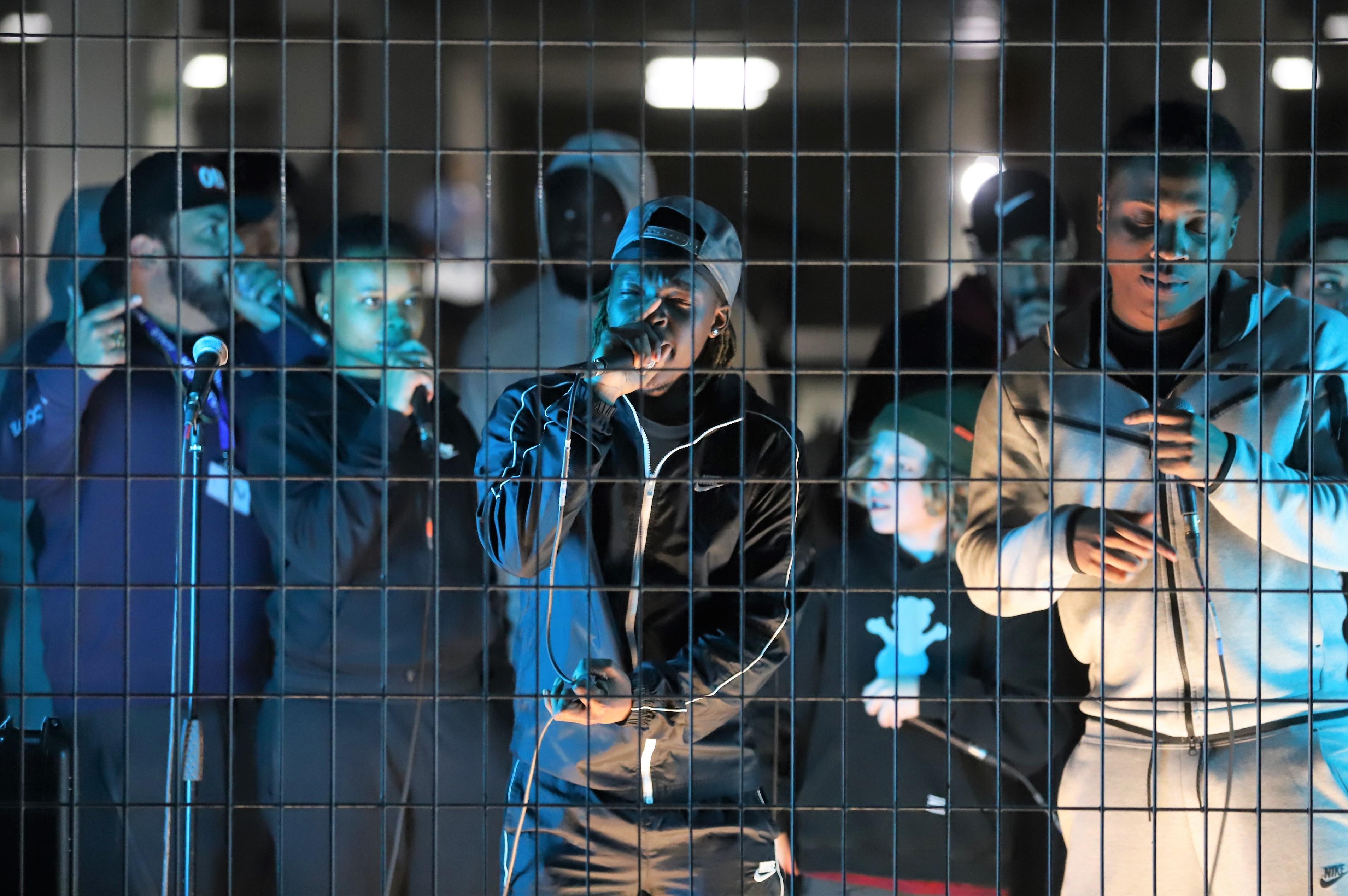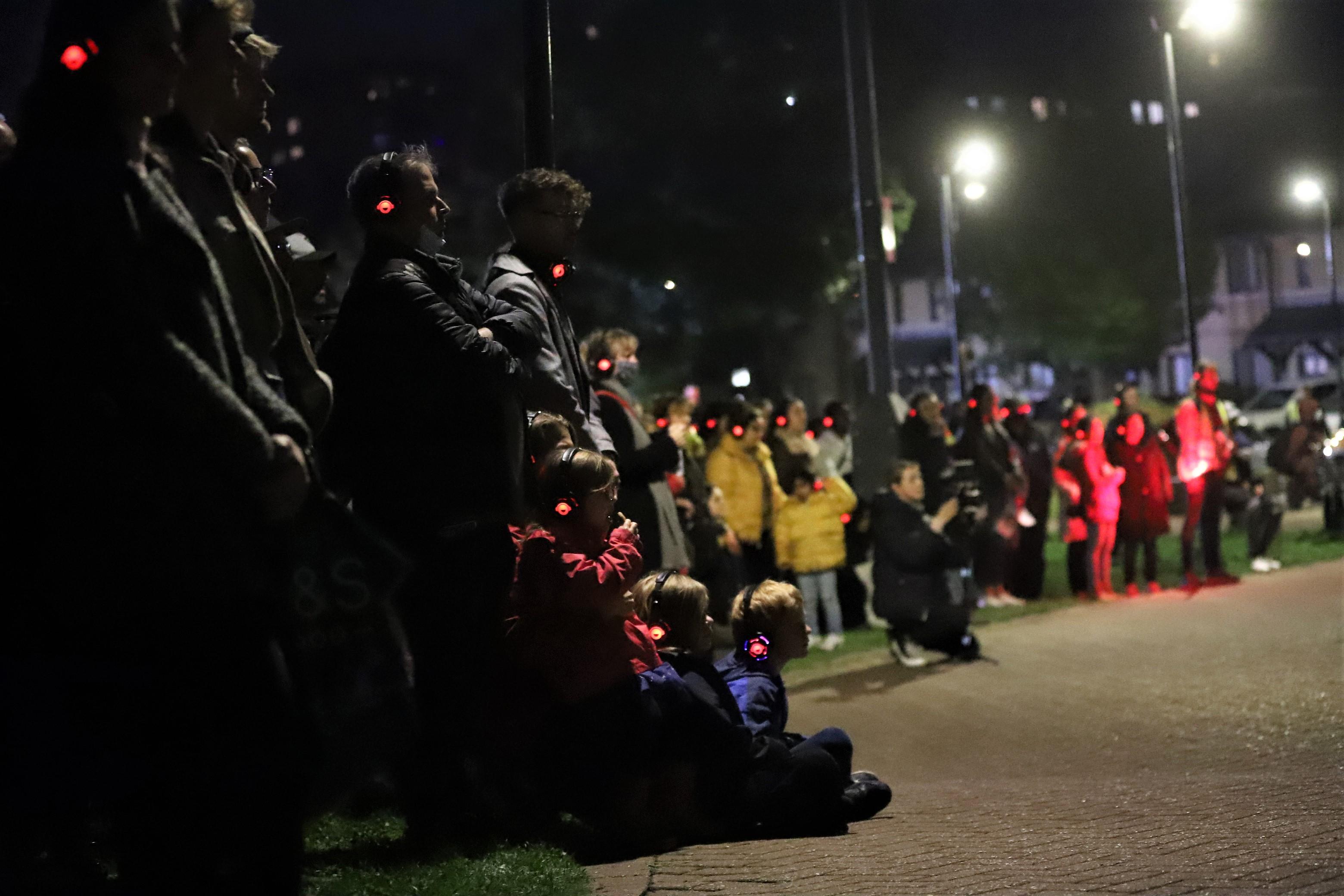 Family fun
The closing weekend of Royal Docks Originals was full of fun for everyone. The Family Weekender featured circus and comedy from the Bazazi Brothers, storytelling adventures from Patchlarks, a chance to have a sing-a-long with Newham Music, and a mega dance-off with Fun DMC. In addition, there were workshops and part-audio-theatre journey, part immersive art experience, part interactive trail Ideal Palace from Emergency Exit Arts. Throughout October, Switch The Docks inspired ideas through lightboxes created by the Institute of Imagination, while artist duo YARA+DAVINA'S Pet Balloon Service saw the pair swap tales for tails as they gave away balloon animals in exchange for stories of how pets got their names.
Exhibitions galore
Royal Docks Originals spoiled us with a huge range of creativity. The Factory Project saw an enormous former Tate & Lyle factory transformed into a museum-scale exhibition featuring over 110 artists. Organisers Thorp Stavri invited 10 UK-based independent curators and curatorial platforms to produce their own exhibitions inside the warehouse and yard which is currently being converted into The Factory – a new arts and creative industries facility opening in 2022. Featuring installations, sculpture, visual art, performance and much more, the eye-popping 14-day extravaganza also included talks, workshops and tours.
Grown Up in the Docks by the Museum of Youth Culture took us on a delightful trip down memory lane to share people's stories and photos of growing up in the Royal Docks. The outdoor exhibition at Thames Barrier Park Café was a lovely experience, with tales from many generations. Dock Lands People in the Good Hotel is a beautiful and fascinating look at the people and architecture of the Royal Docks, while art trail The Line expanded its installations in the area with reproductions of works by Outsider artist Madge Gill.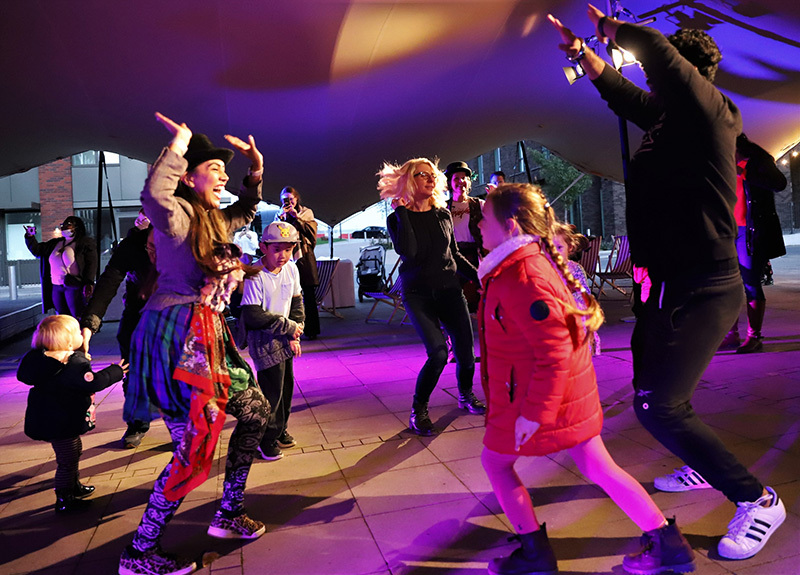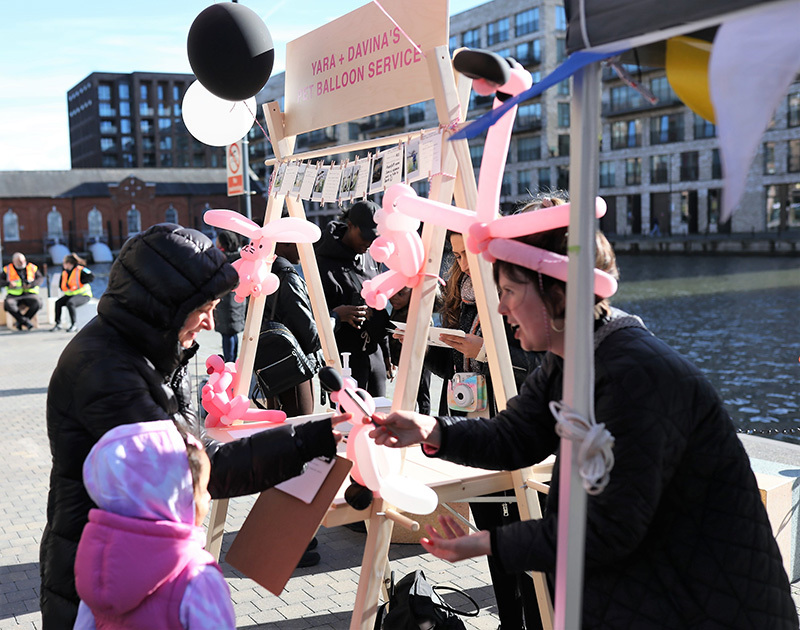 The sound of music
If you like live music, Royal Docks Originals had plenty of treats in store – and they were all free! The Silver Building became the stage for music by Justin Adams and Mohamad Errebbaa, Rosie Frater-Taylor, and Alice Zawadzki, organised by renowned promoters Serious. Plus, Soho Radio and BBC Radio 3's Late Junction former host Max Reinhardt rocked The Good Hotel with his From the Decks to the Stars.

Elsewhere, there was a little flavour of a much bigger project to come next year as Dash Arts ran workshops and music performance as their new work Dido's Bar took some major steps forward. You can see it here next year and read all about the story behind it in our interview with Dash Arts CEO and artistic director Josephine Burton. Artist 'the vacuum cleaner' shared the stories of 47 Newham health workers who worked during Covid-19 in Exposure, a poignant evening of film, storytelling and music. There were also rides on the dock waters, and readings of Jonny Wooster's brand new play set in the Royal Docks – Silvertown.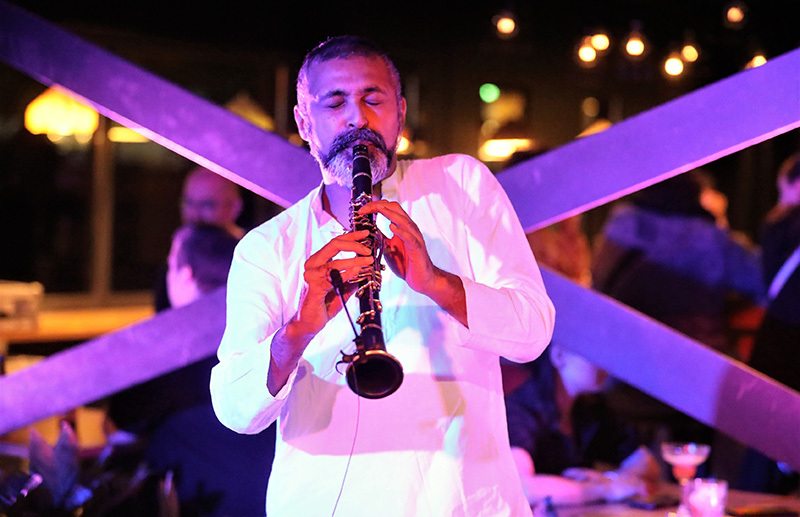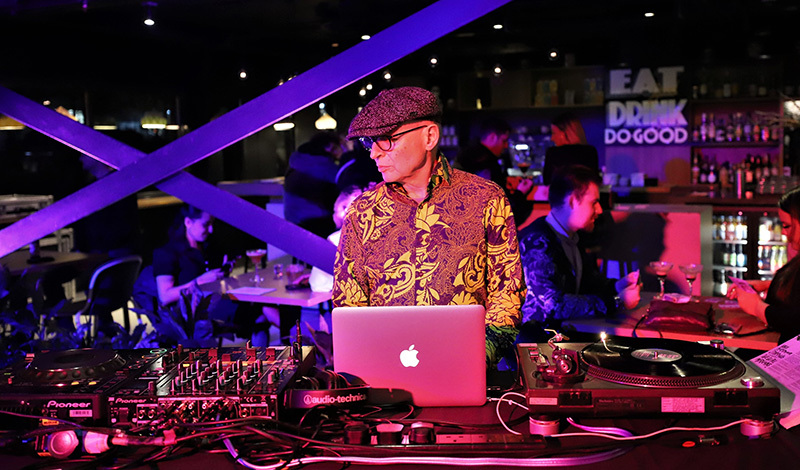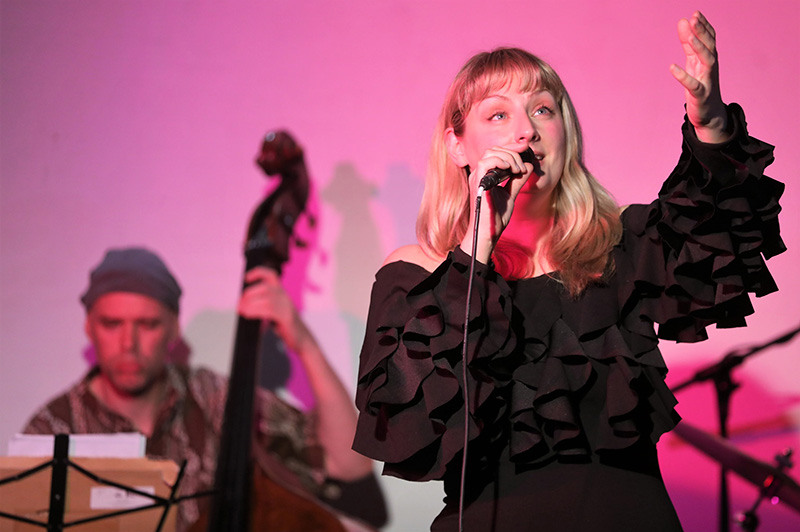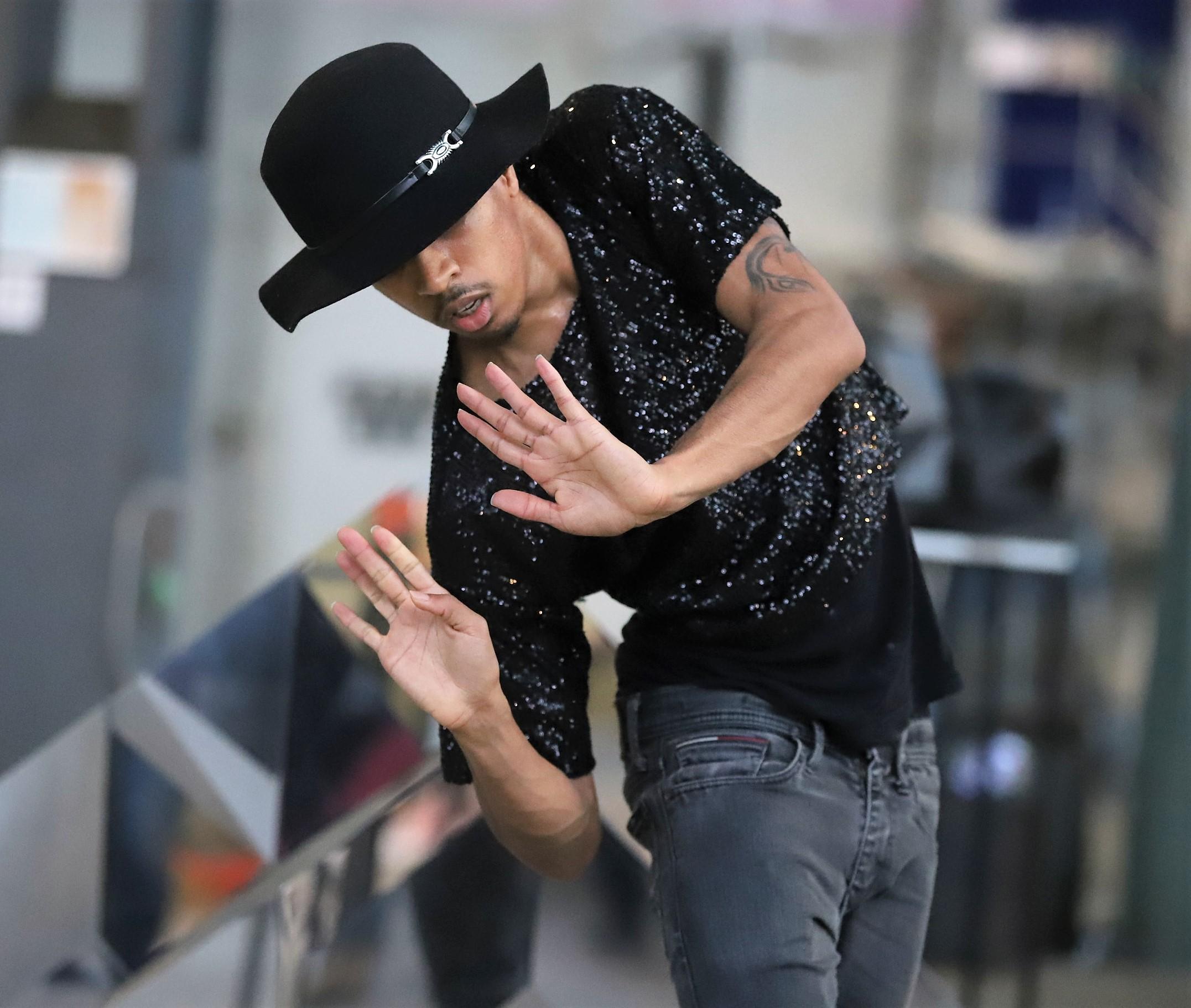 So, as the sounds of Brass Volcanos brought the first Family Weekender to a close, we felt it was time to trumpet the success of the inspiring debut Royal Docks Originals festival.
We're already excited about all the exciting creative activities taking place in the Royal Docks. Be the first to know by signing up for our newsletter – and don't forget to watch this space.
Stories from around the docks