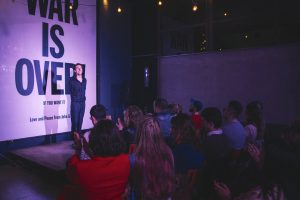 Past Events
Pluck Presents: Queer Stories
Want to be the first to see theatre from some of London's brightest new writers and performers? Or perhaps try out some material of your own? Pluck are holding a regular scratch night in the Silver Building: a chance for creatives to respond to a brief in a relaxed setting and test out unseen work. They're currently accepting submissions for April's night, themed around queer stories, so get in touch if that sounds like you.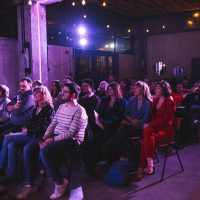 For your visit
New Arrival
Food & Drink
The Windjammer
The Windjammer is a stunning pub with a big focus on fresh, seasonal food, a community atmosphere and exceptional service.
New Arrival
Food & Drink
Triple Two Coffee
Located inside the Royal Wharf Clubhouse, Triple Two Coffee sits within the focal point for daily health and fitness classes, swimming and neighbourhood events.
Food & Drink
Il Volo
Il Volo serves Italian comfort food that salutes the docks' history at the centre of world trade.