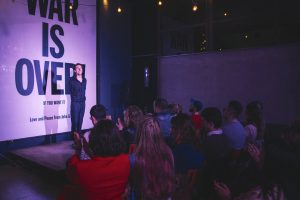 Art & Culture
Pluck Presents: Queer Stories
Want to be the first to see theatre from some of London's brightest new writers and performers? Or perhaps try out some material of your own? Pluck are holding a regular scratch night in the Silver Building: a chance for creatives to respond to a brief in a relaxed setting and test out unseen work. They're currently accepting submissions for April's night, themed around queer stories, so get in touch if that sounds like you.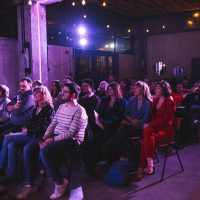 For your visit
Food & Drink
Starbucks Coffee
Just outside Thames Barrier Park, the outdoor seating makes this Starbucks a favourite spot for dog walkers.
Outdoors
Royal Wharf Gardens
In this garden in the centre of the Royal Wharf development, you'll find a memorial to the Silvertown Explosion.
Outdoors
Thames Barrier Park
This dramatically-landscaped park is the best place to watch the Thames Barrier in action.