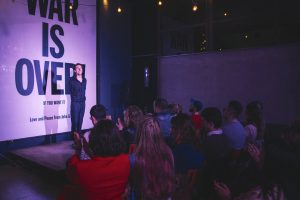 Art & Culture
Pluck Presents: Queer Stories
Want to be the first to see theatre from some of London's brightest new writers and performers? Or perhaps try out some material of your own? Pluck are holding a regular scratch night in the Silver Building: a chance for creatives to respond to a brief in a relaxed setting and test out unseen work. They're currently accepting submissions for April's night, themed around queer stories, so get in touch if that sounds like you.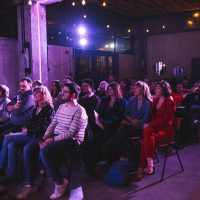 For your visit
New Arrival
Art & Culture
The Silver Building
Once the offices of Carlsberg-Tetley, this concrete block now offers workspaces to dozens of creative businesses. Look out for their regular events and exhibitions.
Community
Britannia Village Hall
A hall-for-hire that holds 200; home to multi-faith activities, exercise classes, English lessons, and more.
Outdoors
Thames Barrier Park
This dramatically-landscaped park is the best place to watch the Thames Barrier in action.