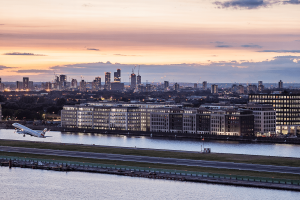 Past Events
London City Airport Consultation
London City Airport's consultation on the draft master plan sets out a framework for how we believe we can best respond to the growing demand for air travel within a constrained London system. It also sets out how we believe this could be achieved in a sustainable and responsible way over the next 15 years.
We want to hear your views on the draft master plan during the 16-week consultation period from 28th June to 18th October 2019. Your feedback will be taken into account ahead of publishing the master plan towards the end of 2019.
We will be hosting a number of events where members of our team will be on hand to answer your questions.
For your visit
Community
London Borough of Newham
The dockside HQ of Newham Council.
Places To Stay
Hampton by Hilton
A reliable, upper mid-range option just east of Connaught Bridge.
Food & Drink
Yi-Ban
This Chinese restaurant occupies a floor of the London Regatta Centre overlooking the Docks, meaning diners can plane-watch over a plate of dim sum.