Art & Culture
The magic of Daedalum at Royal Albert Dock
Last weekend, bulging silver peaks appeared gleaming in the sunlight. From a distance, it looked as though an alien civilisation had decided to settle beside Royal Albert Dock.
This was Daedalum: an inflatable architectural maze erected by Architects of Air for the Greenwich+Docklands International Festival. Once inside, visitors soon found themselves pleasantly disoriented in its womb-like spaces, roaming in socks through tunnels of blue, caves of red, and cathedrals of green. Over its 19 interconnected domes, the colours shifted with the changing sunlight outside.
A piece of architectural art, a playground for children, a place to reflect on the meaning of colour — this ingenious installation was all three, demonstrating that the wonder of colour has no age limit.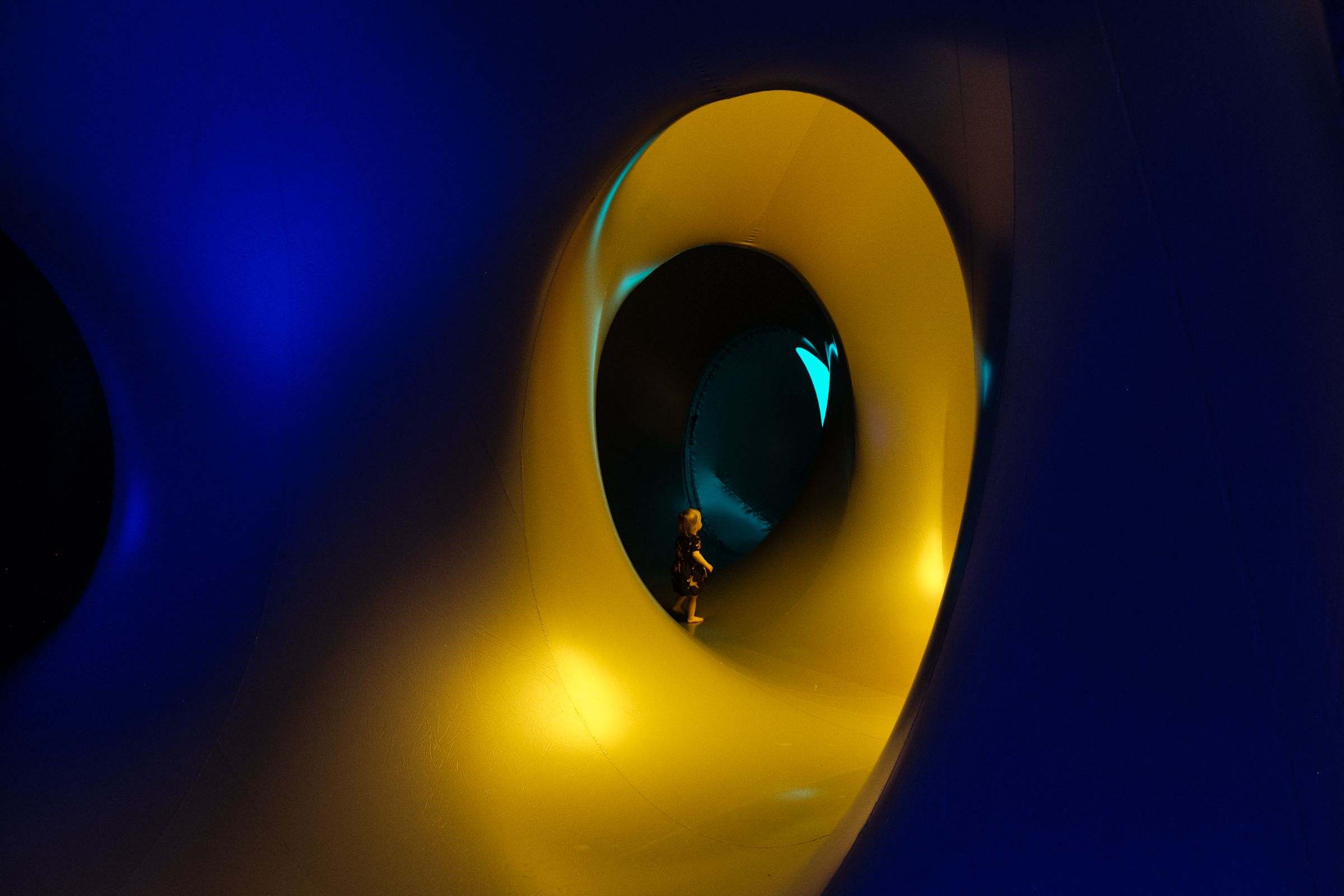 The Greenwich+Docklands International Festival continues until 6 July. Many more events, like Daedalum, are totally free to visit. Don't miss Cristal Palace, the closing ceremony. This circus spectacular also takes place beside Royal Albert Dock, and promises to transform the Royal Docks' newest business district into an outdoor ballroom. Flying chandeliers with dancers on them will be followed by fireworks as evening deepens.
Passenger, meanwhile, is an immersive theatre experience. The play will unfold on an ordinary suburban bus. Boarding at Beckton Park, the audience will be taken on a journey both through the Royal Docks and through an intimate interpersonal drama.

The area's huge skies, expanses of water, and historic buildings have made this place a favourite for artists and directors for decades. The real magic of the Greenwich+Docklands International Festival is that the festival uses this impressive backdrop to create cultural experiences that everyone can enjoy.
Stories from around the docks