Events
Silvertown Way underpass was the star of Marcus Lyall's Presence
Our Join the Docks programme for 2020 ended up looking very different to the programme we had planned before lockdown and social distancing intervened. Nevertheless, a rich and expansive programme of cultural activities and events was still possible.
Many activities moved online, where people could experience, create and enjoy from the comfort of their own homes. In particular, December's art piece Presence left a lasting impression over live-stream, just as it did for passers-by.
There is nothing profound about underpasses and expressways. Their concrete pillars and cracked floors usually invite us to hurry through, dodging drips to the other side. They don't lend themselves to the suggestion that anyone should pause in wonder at the transcendent.
And yet, artist Marcus Lyall solicited us to do just that, and in the early hours of darkness too, when spaces like these can feel unwelcoming.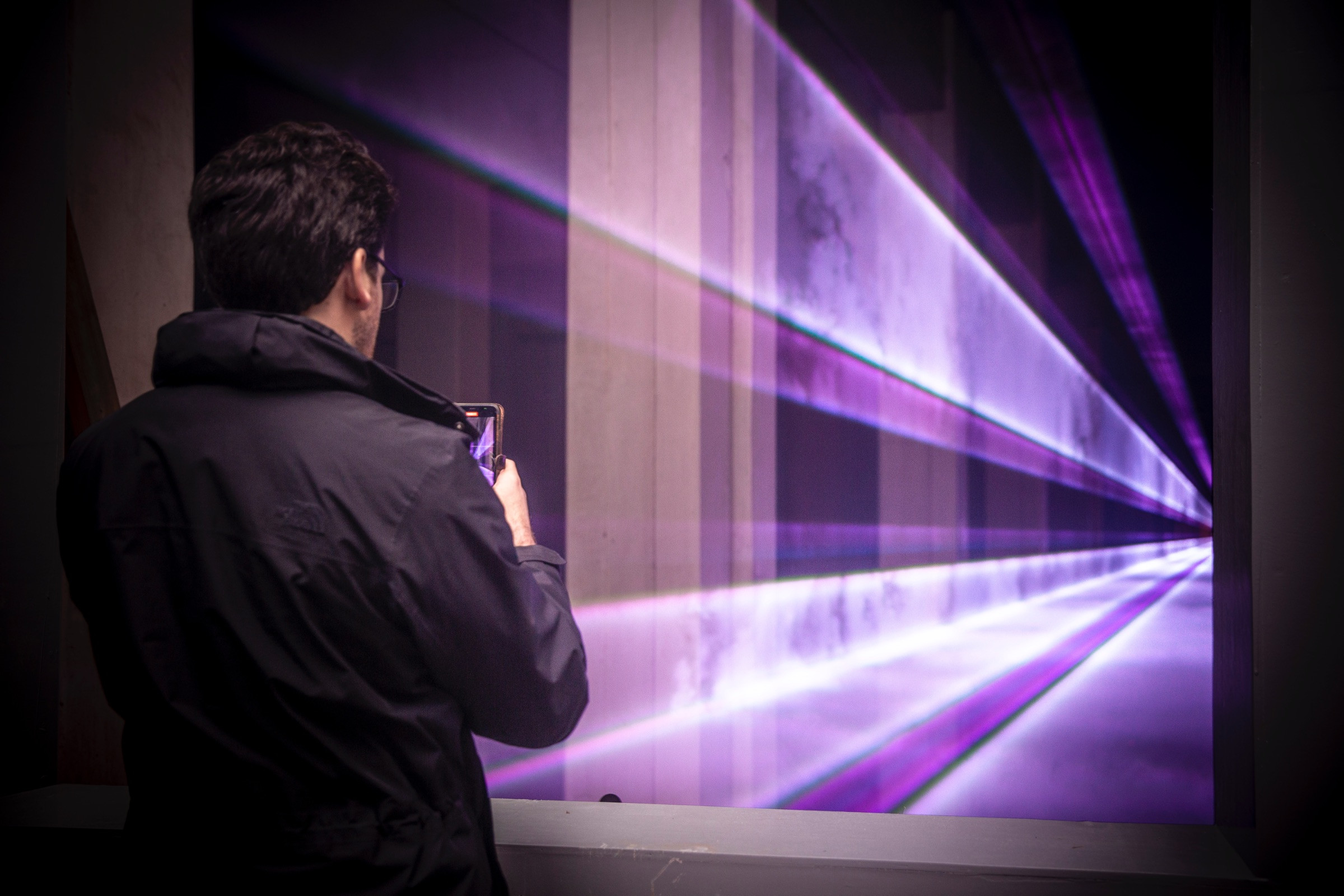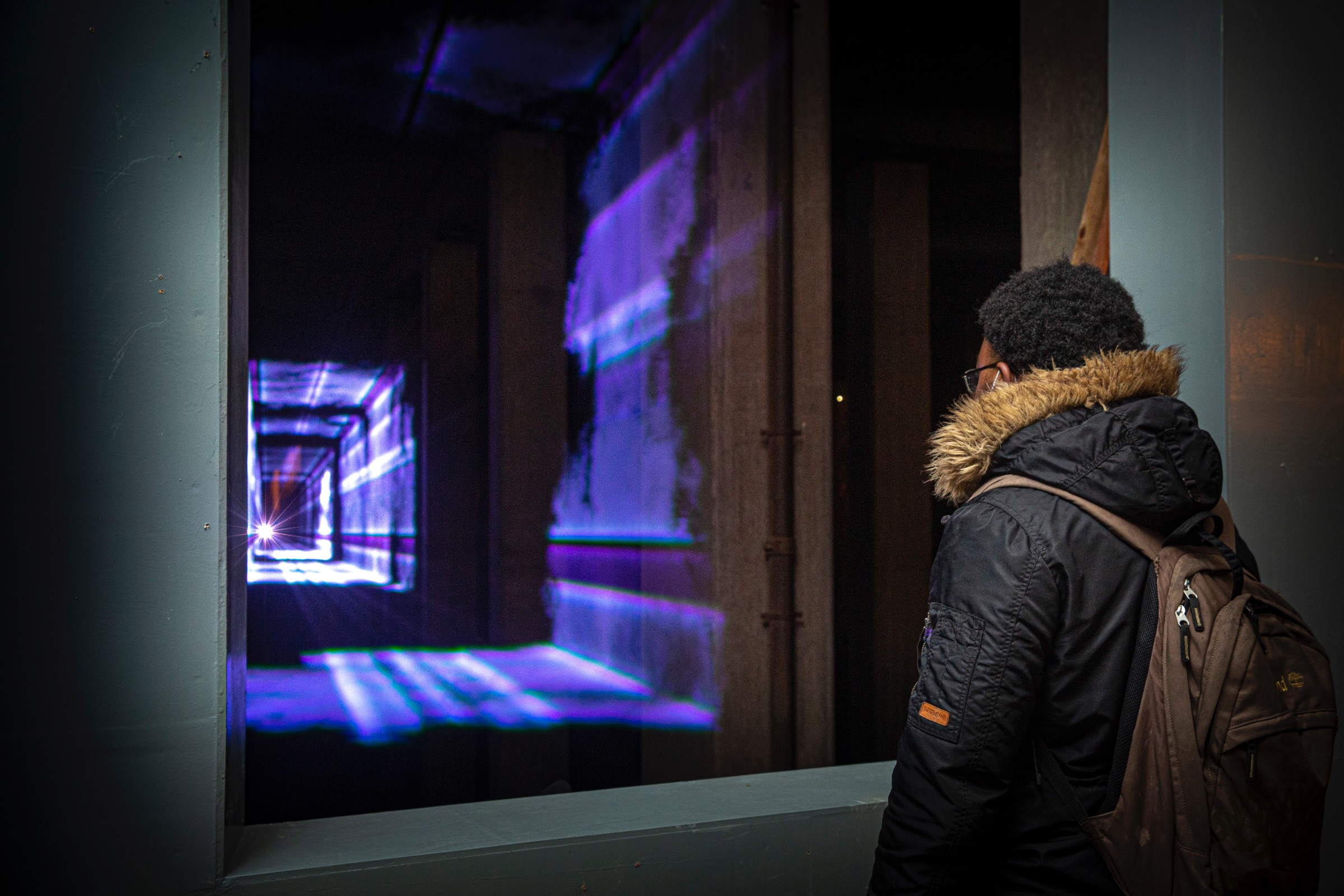 His installation, Presence, transformed the cold and hard surfaces of a pedestrian cut-through under a busy road into a cathedral-like place, the concrete supports reimagined as lofty architecture, and the yawning spaces between them filled with shifting planes of light. Speak into the unrelenting darkness and your words will be echoed back to you, amplified and added to with the ambient sound of synthesised chords, as if your voice has been joined by a chorus of something angelic.
Created for the Join the Docks autumn programme, the work appeared underneath Silvertown Way in the Royal Docks. The emptiness under the road became a vast echo chamber with laser lights, activated by people's voices.
By filling the cavernous space with sound and light, Marcus has drawn our eyes and ears to the majesty of this construction.
The words spoken – whether a simple "hello", a seasonal "Merry Christmas", or a plaintive "don't be sad" – took on a greater resonance as they were amplified, reverberated, distorted and echoed. The lights that flickered against the flat of ordinary grey walls took on the quality of panes of stained glass, with shafts of mesmeric shifting colours.
But this is not a concert hall or gallery. Takeaway delivery drivers and commuters on their way home take the place of gallery attendants. They call us to pay attention to our presence here, in this place, to pause and add our own voices, to find wonder here where it might have otherwise been overlooked.
By filling the cavernous space with sound and light, Marcus has drawn our eyes and ears to the majesty of this construction, right here, in the middle of our evening routines, and to the sounds of our own voices, made loftier and more beautiful than we could perhaps have otherwise imagined.

Stories from around the docks