People
Share your photos: places to watch the sunrise and sunset
When it comes to sunrise and sunset, the Royal Docks is special. Its three great tracts of water run for miles from east to west. Under this huge sky, nothing stands in the way of the view.
North Woolwich resident Emma Crace has lived in the neighbourhood for 20 years, and she has been mapping the best places she's found to see in dawn and dusk. Emma says, "What attracted me to the Royal Docks was 180 degree skies. That spaciousness is just beautiful. It's a little bit wilder down on the east side, and I found some cheeky little corners."
Her favourite sunset spot is Sir Steve Redgrave Bridge, which connects North Woolwich with Beckton on the eastern end. "You can see right through the docks. You've got Canary Wharf in the background, but also sometimes the docks catch the colour of the sky and that's rather beautiful."
Everyone has marvelled at views like this, but her sunrise is rather more difficult to find. Emma describes a secluded beach right on the edge of Albert Island. It's down a forgotten footpath, over a ladder, and through a patch of woodland. At the end of it, there's a breathtaking view of the Thames and the hollowed-out hull of a derelict boat resting on the shoreline. If you'd like to catch a glimpse, filmmaker John Rogers found it here.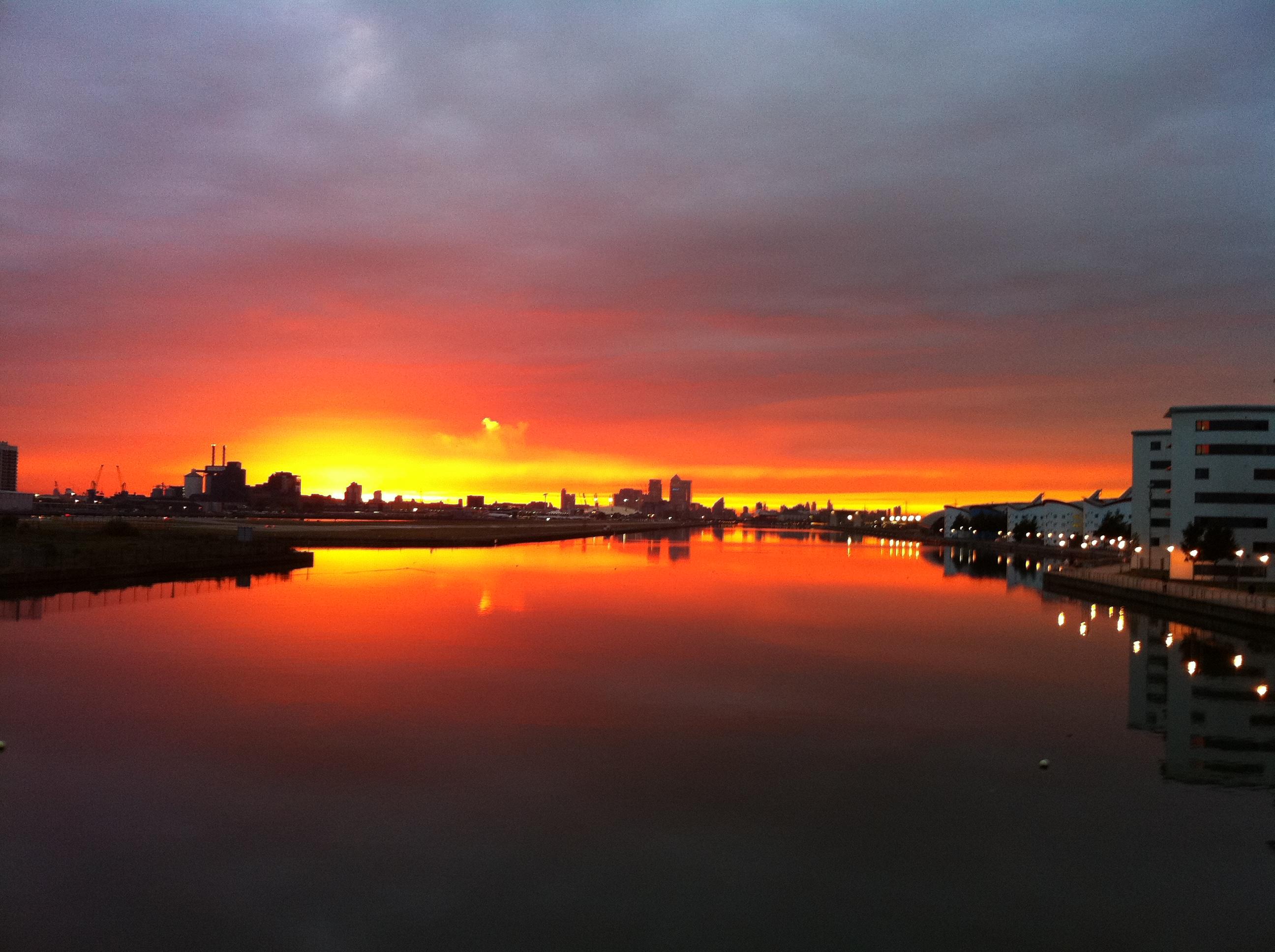 "It's good for our wellbeing just to take a moment and stop and see a bit of nature's beauty," Emma explains. You can find black swans here in Royal Albert Wharf, and there are even seals playing in the Thames if you pick the right moment. "I've had a friend come to stay with me, and on the way home along the park, go, 'I've seen a seal.' I've never seen a seal! But the list of different wildlife in that little park [Royal Victoria Gardens] is incredible."
She hopes her sunrise and sunset map will help people connect with the land and each other, "It's nature-honouring, really. We all tend to go and look at moon, look at the sun. It's a little moment of shared joy and wonder."
Now Emma would like your help filling in the map. To share your favourite place to watch sunrise or sunset in the docks, simply send us an email with a photo — whether it's a spot with a story or just the view out the window. You can also share your photos on Facebook, Twitter or Instagram with #RoyalDocksSunrise or #RoyalDocksSunset, and we'll publish a selection.
---
On the look-out for the Royal Docks' secrets? Our summer festival is now on; Join the Docks this summer, and discover somewhere different.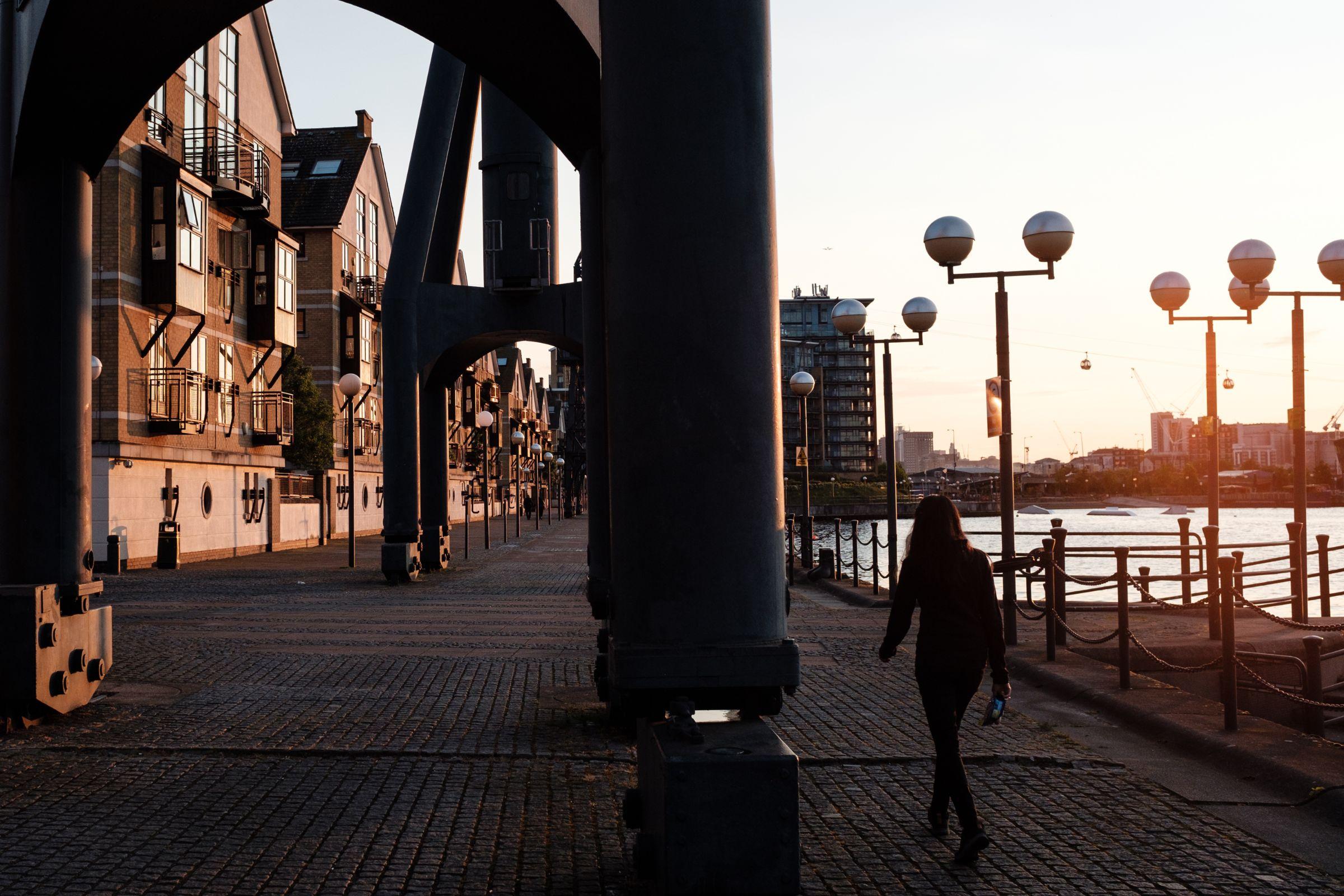 Stories from around the docks