Community news
Royal Docks Team announce grant recipients of the first ever 'Create Your Docks' Community Fund
Today, the Royal Docks Team revealed details of the thirteen recipients of their first-ever 'Create Your Docks' community fund. The fund, which aims to enable community groups to take an active role in the area's regeneration, supports groups and organisations with a turnover of less than £50,000 based in the Royal Docks or Newham. Of the eleven successful awardees, five received between £6,000 and £10,000 and eight received between £1,000 and £5,000.
The fund enables diverse communities from different backgrounds to channel their creativity into making their priorities a reality amid the significant changes taking place across the Royal Docks. The successful projects that promote local culture and bring local spaces to life span community greening, skills and training, digital storytelling activities, and more. These community-led projects will connect people to each other and their local area.
Below is a snapshot of five of the thirteen grantees:
Connections Café
Led by Custom House community members, Connections Café will train and mentor eighteen local 18-25-year-olds in hospitality and catering inspired by Caribbean cuisine. Participants will gain essential certification and full working insight into how a restaurant is run. The hosting community space will transform into a vibrant Caribbean 'Connections café' three times a week over the course of four months.
Daniell Hambrook, Director of Newham Wellness, said: "The Royal Docks area has amazing young people who post-pandemic are competing in a highly competitive job market. This amazing opportunity enabled by the Royal Docks Team will give these young people better pathways into work and further education, enriching their lives and that of the local area."
Green School Gates
Both Britannia Village school and Drew school will host creative ecology projects co-designed with pupils and their communities. Along with creating biodiverse gardens with growing areas, planters and seating, a community food sustainability programme: 'grow it, cook it, eat it will be led by Eco-committees within each school.
Dock Wayfinders
Local artist Matt Ponting will coordinate a project with communities to make a series of 10 brightly illustrated Wayfinder markers along the dock edge. Mini maps will let the public know where they are on the route and provide information about the local area. Drawing workshops and interviews with dockside locals will inform the project resulting in videos visitors can watch on their phones via a QR code.
Matt Ponting, local artist, resident and fund recipient, said: "I love cycling around the Docks and appreciating the big dock and river views, but if you're visiting, you may not know the paths and connecting routes and could miss out. I'm hoping my wayfinding project will help will make the current routes safer, clearer and encourage more people in the area to take up cycling and discover a new way to see the Docks while improving their mental and physical health."
Camel Road Community Garden
Celebrated local gardener Mo Parker will work with the community surrounding Camel Road in North Woolwich to transform unused space next to an existing playground into a community food growing garden and play area. The garden will increase biodiverse habitats and provide herbs, fruit and vegetables for locals to enjoy. The community will develop the skills to build a safe place where people can be side by side gardening, relaxing, playing or learning about and reconnecting with nature.
Dockside Diaries
This creative digital inclusion project will see participants produce their own story exploring their personal connections with the Docks. Communities will join mud-larking field trips and learn skills to create a personalised multi-media digital book using accessible creative apps on iPads, culminating in a public exhibition in North Woolwich.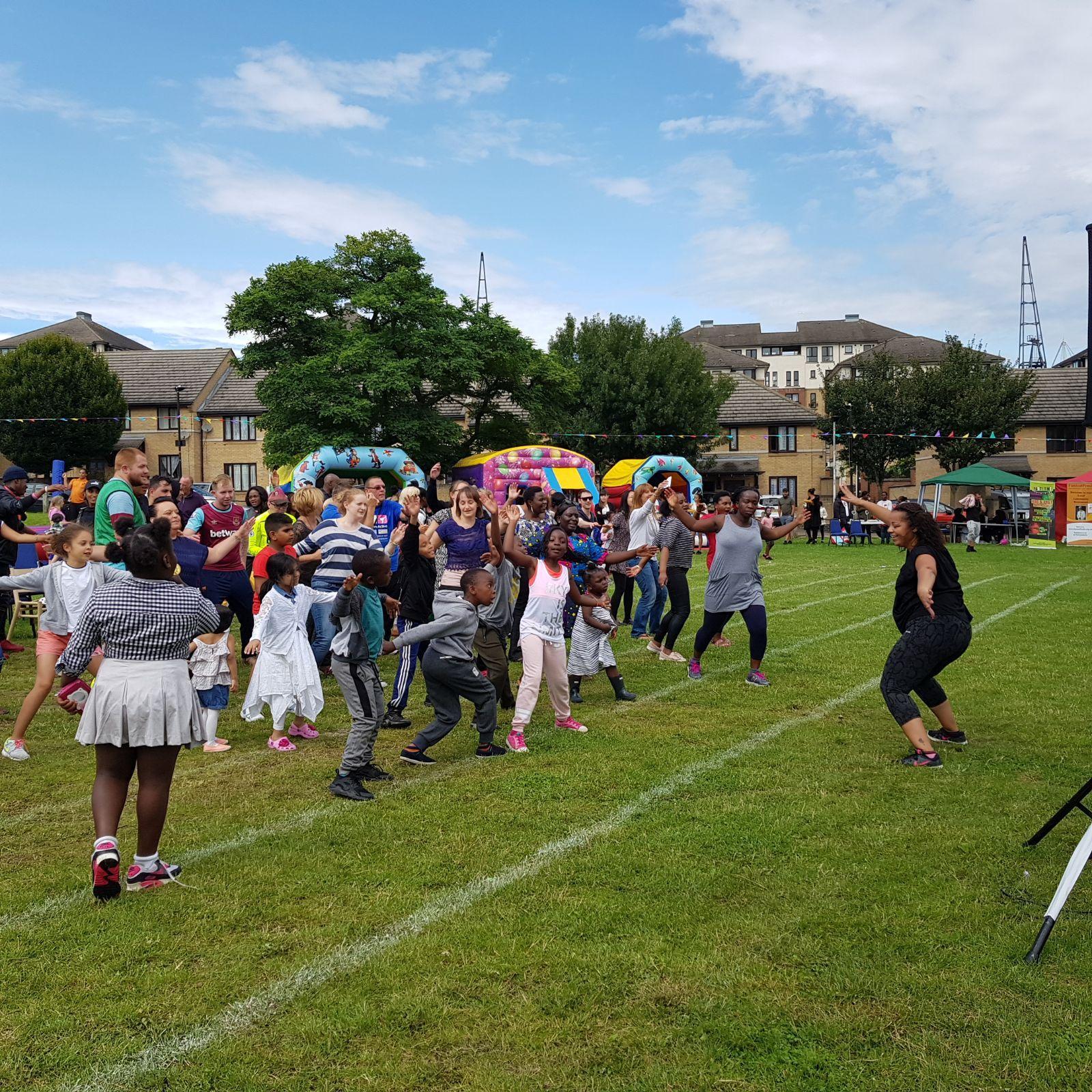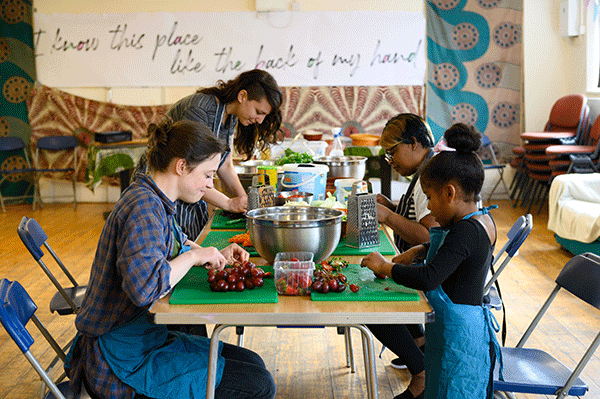 We continue to be inspired by our diverse communities and I can't wait to see these projects come to life.
Mayor of Newham and Co-chair of the Royal Docks Enterprise Zone Board, Rokhsana Fiaz OBE
Rokhsana Fiaz OBE, Mayor of Newham and Co-chair of the Royal Docks Enterprise Zone Board, said: "The range and creativity of the successful Create Your Docks projects demonstrate the talent of the people of Newham and their ambition for transforming their neighbourhoods. We continue to be inspired by our diverse communities, and I can't wait to see these projects come to life."
The funding applications all demonstrated the key requirements of the fund by meeting five cross-cutting themes underpinning the Royal Docks delivery programme, namely:
Place: Creating a major mixed-use destination – improving and activating public spaces and water use for all.
Connectivity: Boosting accessibility and active travel – improving local mobility and connections in accessible, inclusive, and sustainable ways.
Economy: Driving the capital's productivity and growth – creating economic opportunities for local people through skills, employment, and supporting entrepreneurs.
Culture: Powering London's creative engine – building a vibrant local scene for community arts, heritage, culture, and creativity.
Identity: Locally driven and globally positioned – celebrating and showcasing the Royal Docks' diverse communities through their stories.
Dr Debbie Weekes-Bernard, Deputy Mayor for Communities and Social Justice, said:
"London's diversity is our greatest strength. This fund will enable communities from different backgrounds to channel their creativity to make a difference and is an excellent example of the value of community-led projects.
"It's a fantastic way of putting young people at the heart of the area's regeneration, and I look forward to seeing them take shape."
The complete list of projects awarded funding are:
Connections Café by Newham Wellness
Training 18-25-year-olds in hospitality and catering inspired by Caribbean cuisine.
Green School Gates by Tim Peake and collaborators
Creating ecological growing gardens in Britannia Village and Drew Schools.
Dock Wayfinders by Matt Ponting
Creating a series of illustrated Wayfinder markers by the water along the dock edge.
Dockside Diaries by Frames of Mind
A digital inclusion and creative storytelling project exploring people's connections with the Docks.
Camel Road Community Garden by Mo Parker, VIY and Create
Transforming an under-used green space into a community garden and play area.
Scribers Hive: Royal Docks by YouPress
Training young people in article writing, graphic design and A/V production resulting in a public exhibition.
Connecting communities: Celebrating Identity, Culture, and Customs by Newham Chinese Association
A series of activities (Tai-chi, cookery, walking) for Chinese elders and wider communities across the Royal Docks.
Am I an Actor: Performance Workshop by Off the Page Creative Practice
Performance skills development workshops for participants with little or no experience in acting, dance, and singing.
Art in the docks by Art in the docks artist collective
Royal Albert Wharf based artists make art and culture accessible to communities through a gallery space and events.
Mentorship scheme; my healing process by Project on a bus
An out-of-service bus becomes a mobile venue to build a local artistic and cultural community using creativity as a platform for wellness.
Royal Wharf Football by Royal Wharf Football Community group
Bringing together Silvertown residents in a free, inclusive and friendly regular adult football activity.

Stories from around the docks