People
Open water calling
On show now at this interactive exhibition, the illustrations of Matt Ponting capture quintessential local landmarks in quirky lines and colours. Yet it's not just his art that's peculiar to the Royal Docks.
London has no shortage of outdoor pools. But with views of the Canary Wharf skyline and historic dock cranes, this swimming spot might just be the best one of them all. Matt is in no doubt. "I remember swimming in it for the first time and feeling exhilarated. Nothing beats seeing the dock from a whole new perspective."
From refreshing midsummer laps to wintry dips, you can spot Matt and other members of London Royal Docks Open Water Swimming enjoying the water all year round. Local creative studio Lunes joined the artist on a weekend swim to hear about working and playing on the water.
Why open water swimming, over swimming in a pool?
I'll compare it to running on a treadmill inside a gym: there's no freedom and you don't experience natural weather conditions. I'm certain that anyone who tries open water swimming will be won over. A lot of people think it's hard or that it's for a certain group of people who are extremely fit, but what you soon realise is that there are swimmers of all levels.
I remember thinking, 'I'm part of something special here.'
Matt Ponting, illustrator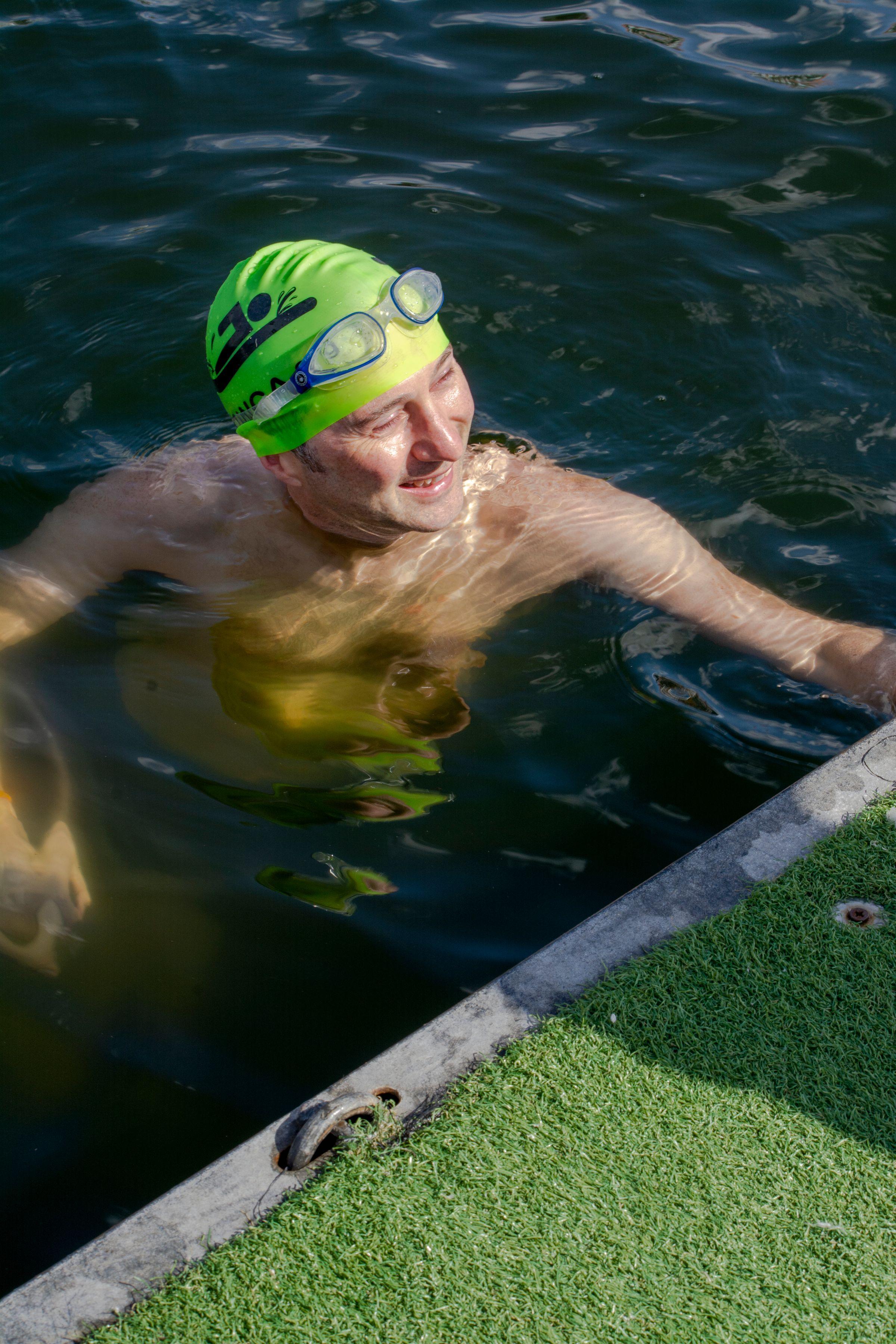 You took part in the iconic Dock2Dock swim this year. What advice do you have for anyone interested in taking part?
It's a wonderful experience. You get to swim with people you've never met who come from all over the world, and there's an amazing atmosphere. Personally, it was quite tough and required a lot of discipline. Of course, that's not everyone's experience, but for me, it was a real test mentally and physically. So my advice would be to not underestimate how big of a challenge it is!
Another activity you're passionate about is illustrating. Tell us about your exhibition Doodling the Docks that's currently displayed at RAD.
The exhibition encourages people to discover the docks through a series of illustrations. It's accompanied by a walking guide, which maps 43 landmarks, and a workshop area where individuals can doodle their version of the docks. The experience is interactive so people can walk around and see the landmarks in the context of the landscape.
We're in a unique spot, so it was important to choose a selection of buildings, landmarks and sculptures that would reflect the history of the area. I also wanted to be mindful of the different communities present, so I've tried to include an element that resonates with each in the exhibition.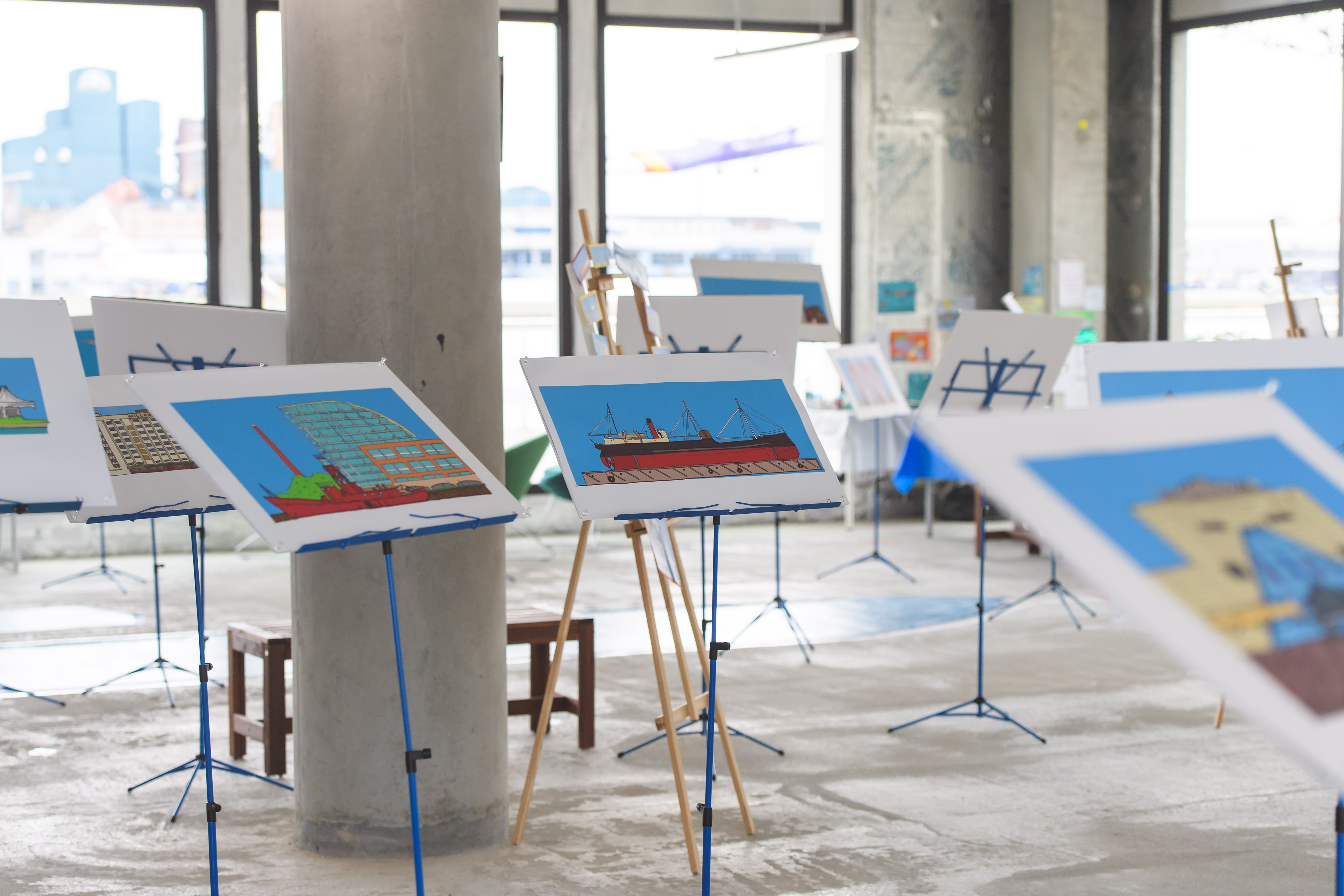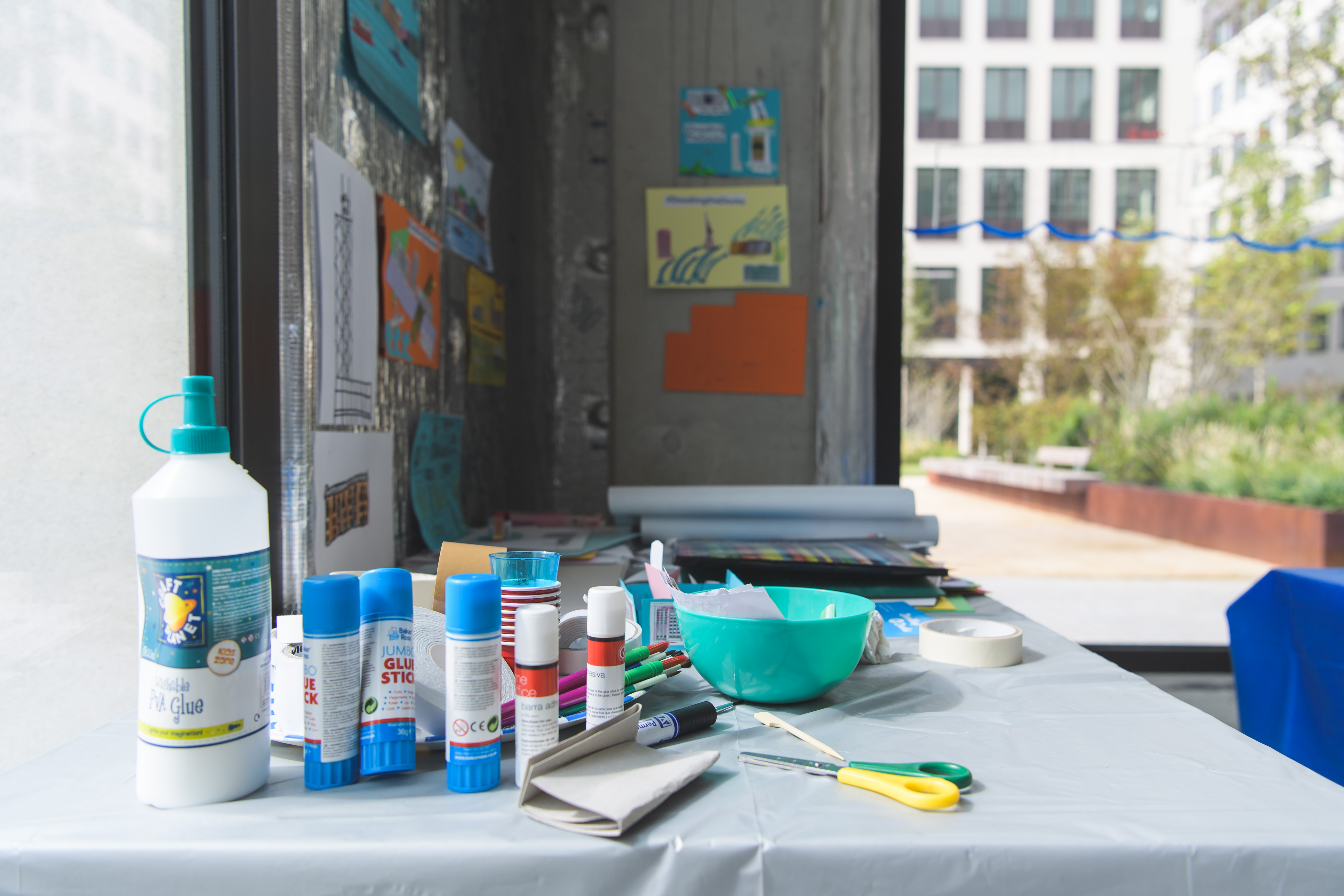 The Royal Docks is the most interesting place to live in London... Within five minutes of being by the water, I feel relaxed again.
Matt Ponting, illustrator
Why should people attend?
If you're a local, you'll recognise many landmarks and uncover interesting history. You'll also discover a wide range of opportunities to get involved with the different communities in the area. If you're new to the Royal Docks, it's a great way to see that there are exciting things to explore further east beyond the ExCeL.
You currently reside in the Royal Docks; what do you love most about the area?
The dock itself. I run alongside it every morning and it's like being by the sea. Quite frankly, it's the most interesting place to live in London. The city can be a very stressful place, but within five minutes of being by the water, I feel relaxed again.
Best experience since joining London Royal Docks Open Water Swimming?
At the beginning of the season, the organisers hosted a barbecue for members to celebrate the start of summer. They had just opened the bigger pontoon and we were right at the centre of the dock. It was so peaceful and calm; the sun had set, we were eating, drinking, talking with friends and making new ones. I remember thinking, "I'm part of something special here."
---
See over 40 Royal Docks landmarks from the familiar to the obscure at RAD until Sunday 29 September, or join the open water swimmers.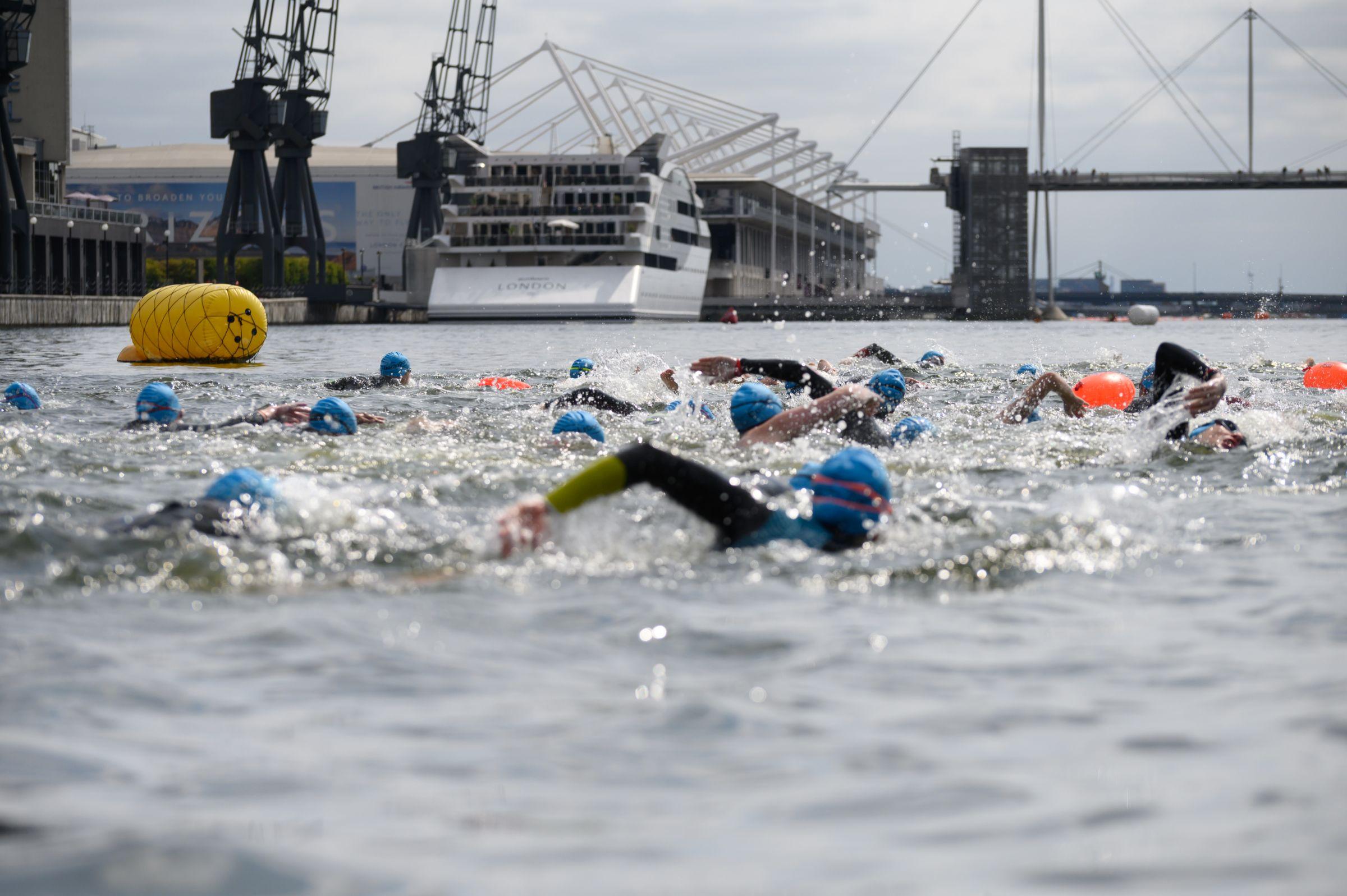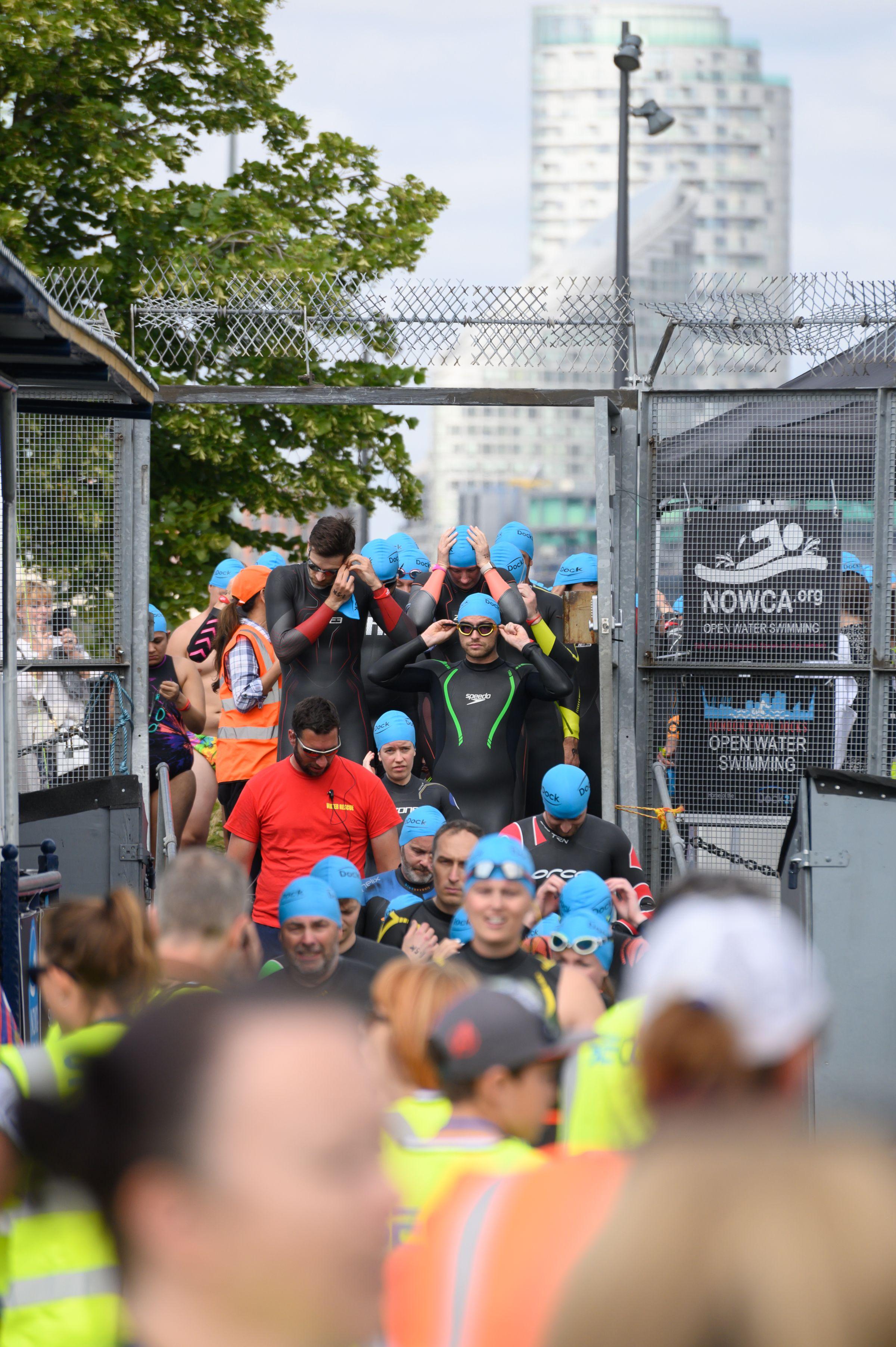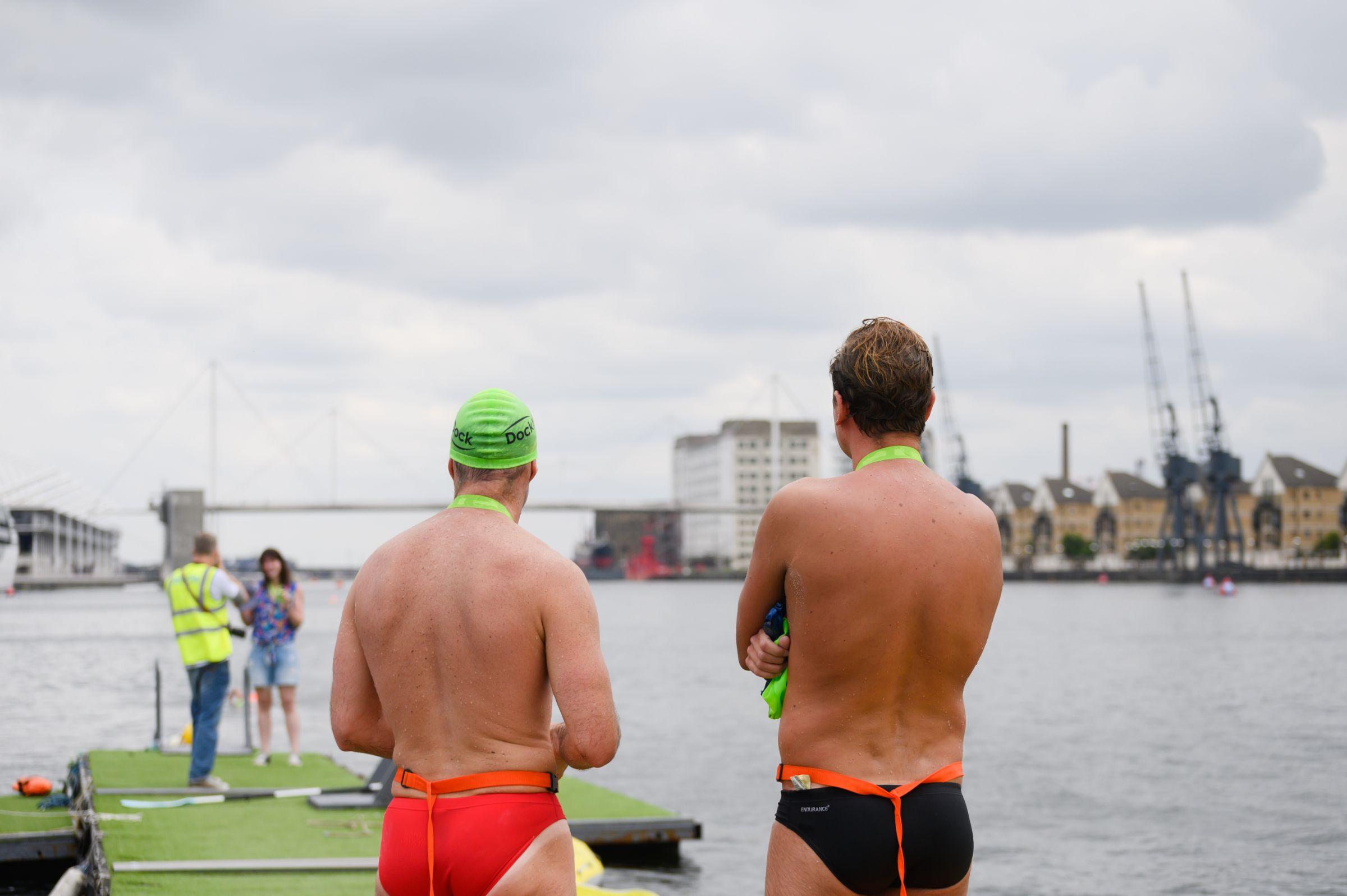 Stories from around the docks