Events
Join us in celebrating Newham Heritage Month in the Royal Docks
June is Newham Heritage Month. As it's ten years since the London Olympics, this year we're exploring what this national event has done for Newham and the Royal Docks – did it "Inspire a generation", like it promised?


It's been ten years since London hosted the Olympic Games – a lot has happened since then, but how did the Games impact London, and Newham in particular? This is the theme for Newham Heritage Month, particularly "What London 2012 means to us".
"Inspire a Generation" was the slogan for the London Olympic and Paralympic Games – but what did the 2012 Games actually achieve in terms of inspiration, and what is the legacy left for London and for Newham? This month we have an exciting schedule of culture, photography, arts, storytelling, creative workshops, guided tours and walks, and community events across the borough that examine the Olympic impact.

You can find the full programme here – below is a summary of the events taking place in the Royal Docks. We hope to see you there!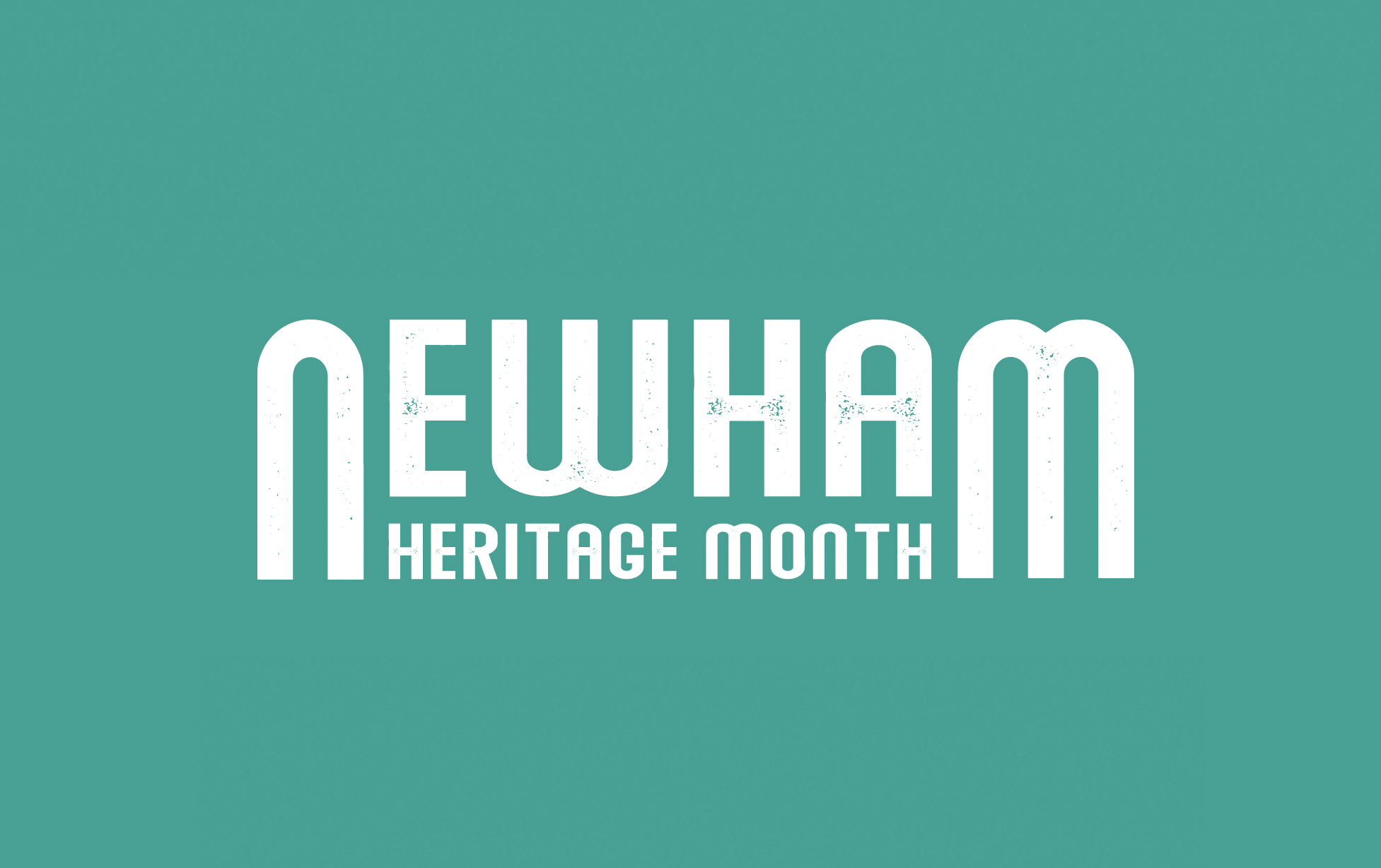 A showcase of ambition from young local curators
UCL Special Collections – New Curators Exhibition
18-19th June at Beckton Globe Library
20-22nd June at North Woolwich Library
24-26th June at Custom House Library
Understanding why things are the way they are, spreading awareness about disabilities, how our knowledge of history can shape how we understand ourselves – the New Curators Exhibition shows just how curious, ambitious and driven young Newham residents are. "My particular interest is how people may have been treated in different historical societies, and how any patterns are carried over to the current day," said Arzama Farabi Hossain.
These topics and more are being explored in a visual arts exhibition created by the New Curators Project, a programme for young adults (aged 18-24) who're interested in working in the arts, museums, libraries or other heritage sites. Newham Heritage Month runs the New Curators Project alongside UCL Special Collections in an effort to provide young people with training and experience so they can embark on a career in the arts.
This exhibition can be seen across several libraries across the borough this June, including in the Royal Docks on the 18th to 19th June at Beckton Globe Library, on the 20th-22nd June at North Woolwich Library, and also on the 24 to 26th June at Custom House Library.
Did the Olympics inspire a generation?
Tom Lam: Our Olympic dream lives on
20th June at Beckton Globe Library at 11am
"Inspire a Generation" – ten years on, did the London Olympics live up to its promise? Tom Lam will be posing this question to Newham residents as he hosts the "Our Olympic dream lives on" oral history workshop on 20th June.
"Before 2012, many areas in Newham were actually rural. There were bushes, rubbish tips and wastelands in this part of London. The building of the Queen Elizabeth stadium changed the landscape there," said Tom. "Were it not for the London 2012 Olympics, I don't think you'd expect so many changes in Newham."
Come along as we explore and reminisce over the Olympics – discussions will take place in Chinese, Vietnamese and English, along with an opportunity to meet new people and learn about each others' culture and experiences.
A photographic journey of local exploration
The Volunteer Community Photographers: Exhibition
23-30th June at Beckton Globe Library
Drawing from this year's theme of "What London 2012 means to us", members of the Volunteer Community Photographers are putting on an exhibition at Beckton Globe Library. This collective of Newham residents have been meeting online and in person since March 2022, improving their skills with the help of local photographer Keith Martin as they explore the heritage of the local area. Now they're ready to share what they've learned, and connect further with their neighbourhoods.
The Olympic heritage through a Grime lens
Ruff Sqwad Arts Foundation: "A Change 4 All" showcase
24th June at The Silver Building at 6-10pm
The Ruff Sqwad Arts Foundation is inviting us to a special showcase, with a screening of their film called "A Change 4 All" at The Silver Building, on 24th June at 6pm. While anyone can come, Newham residents in particular are encouraged to come to enjoy great music and meet inspiring local people who're working towards positive change in the borough.
"A Change 4 All" is a glimpse into the UK Garage and Grime music scenes, and reflections from young locals about how the Olympics impacted their lives. Interviews are conducted by Ella, a sixteen year old graduate of Ruff Sqwad's "Grime Pays" programme, who spoke to people across four Newham communities including the Royal Docks. "I'm so happy to be a part of this project! I've wanted to conduct interviews all my life," said Ella. "So excited right now, I swear!"
---
The main image is taken by Ian Jones, courtesy of the International Olympic Committee Media Library.
Newham Heritage Month runs through June – find the full programme here.
Stories from around the docks