People
How one woman's obsession with a Japanese treat delighted the Royal Docks
In an area with no shortage of creative businesses, Two Hungry Girls is a groundbreaking little bakery – here, Ngoc Ha has combined Japanese mochi with English brownies, with fascinating results.
All through the first pandemic summer Ngoc Ha couldn't stop thinking about mochi, the chewy, soft Japanese sweet made with rice starch. She imagined making it into brownies, doughnuts, and cookies. And so, in between her day job as a software developer, she taught herself first how to make mochi, and then how to bake, so she could turn her food dreams into reality.
"I'm obsessed with food," says Ngoc. "Once I had the idea, I just baked every day for months until I got it right."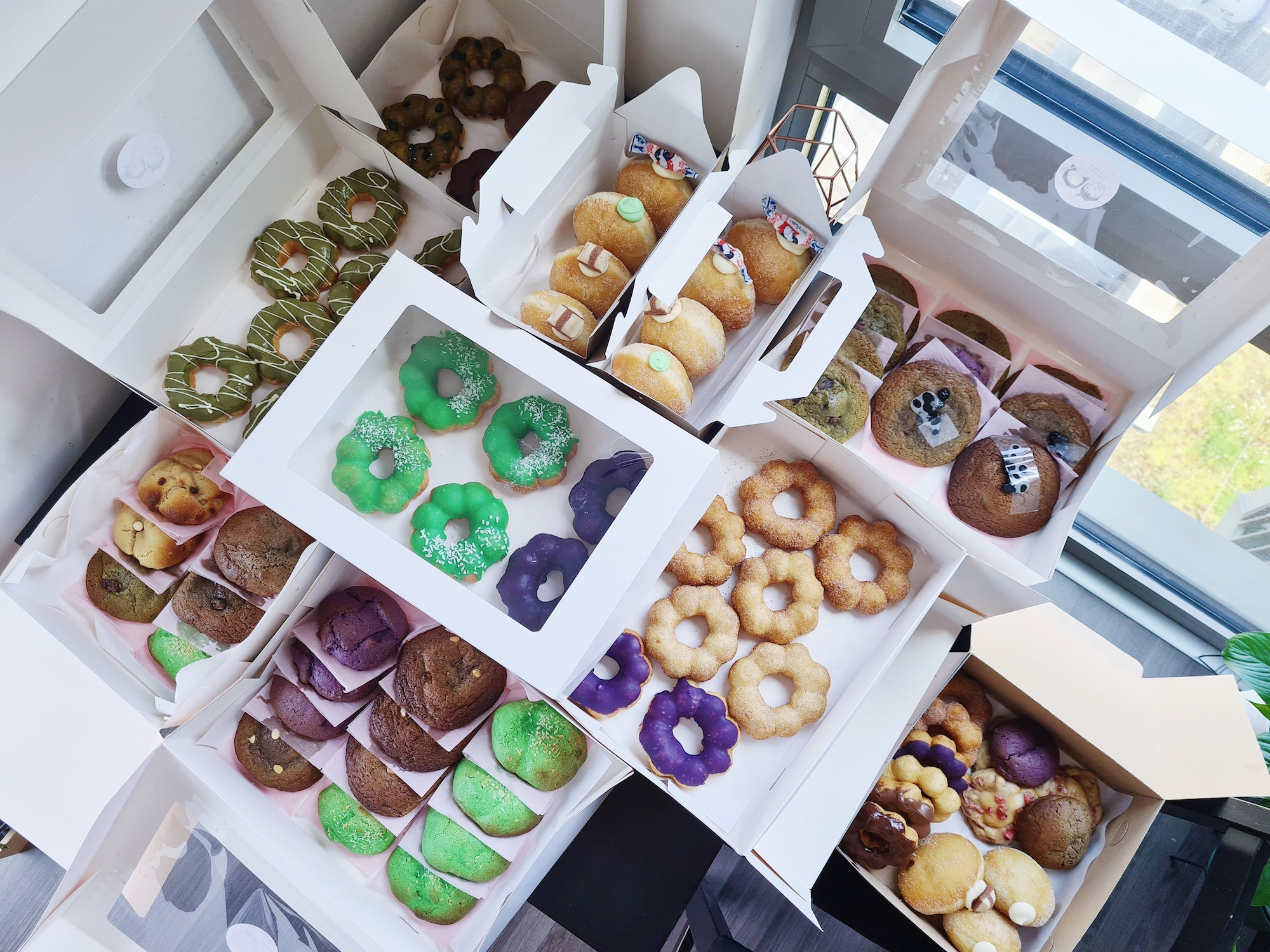 But she didn't stop there. With her technique perfected, what started as a lockdown activity turned into a growing business. In October 2020 she launched Two Hungry Girls to sell her mochi creations. She's carried on solo, becoming part of the Royal Docks' varied and exciting food scene, introducing people to new textures and flavours with her wares.
"Mochi has a nice, soft, chewy kind of texture," Ngoc explains. "I love a bit of chew in my desserts, and it's very common in Asian food" – she cites the tapioca balls in bubble tea as one example, and the bit of jelly you often get in Vietnamese puddings as another. "I worked out how to get my bakes the right texture to work alongside the mochi. I make my cookies nice and soft, so that the chew of the mochi in the middle really complements it."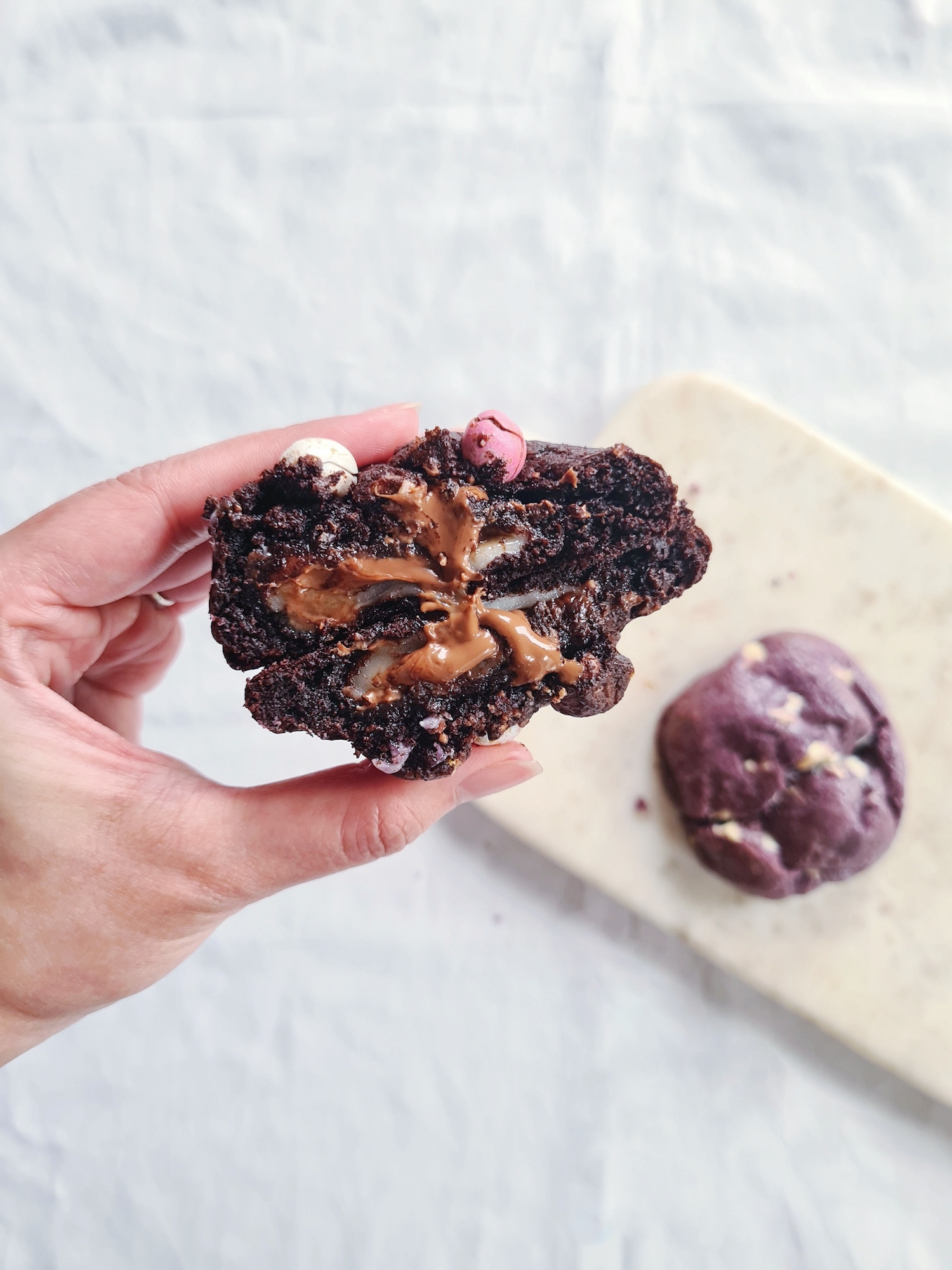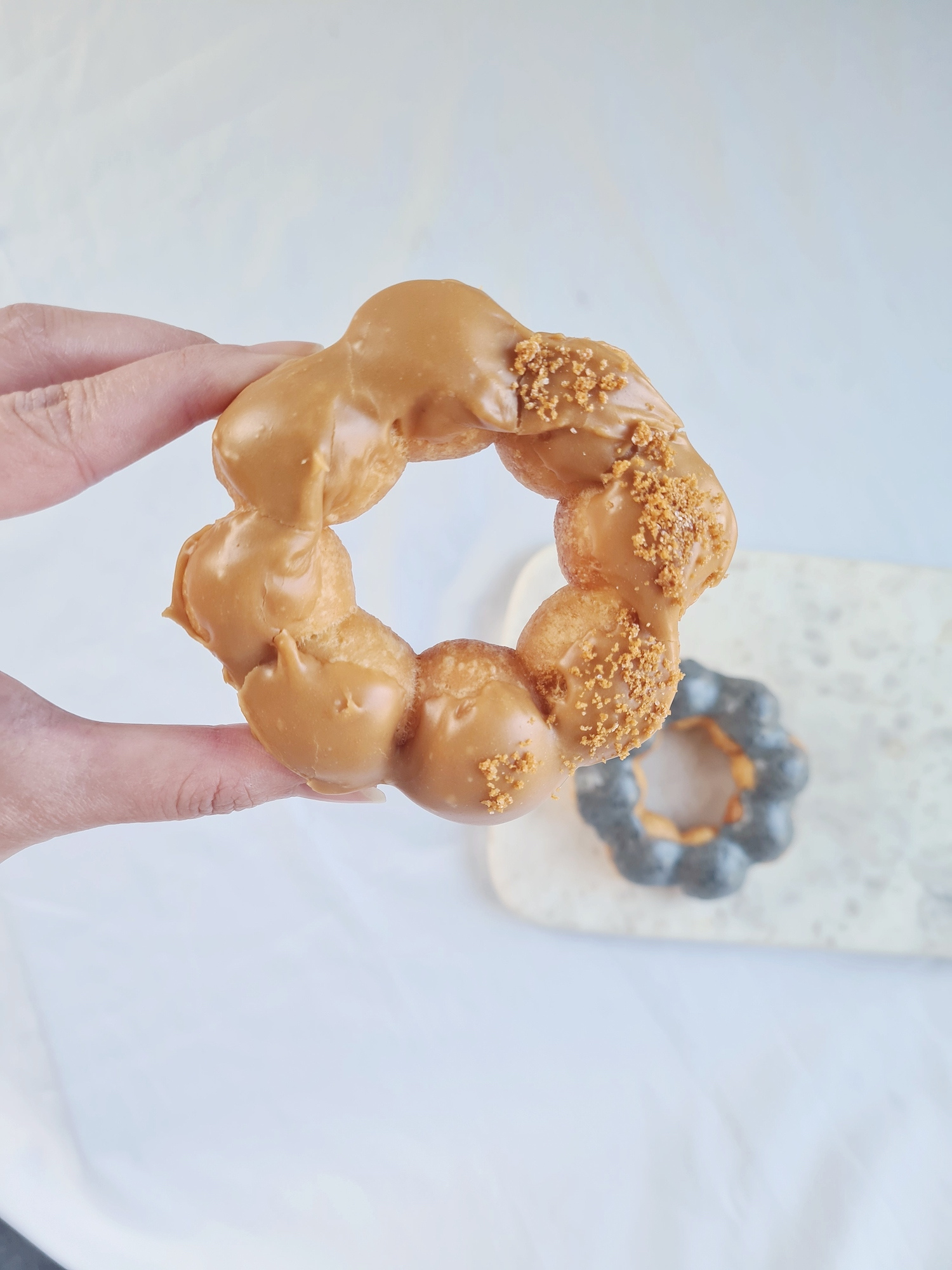 It's not just the texture that's made her sweet treats so popular. Ngoc loves to play with flavour too: "I have a main menu of doughnuts and cookies, and then every month I add two special flavours for each category," she says. She's featured flavours like kinako (roasted soy bean flour), cà phê đá (Vietnamese iced coffee), matcha and oreos, and peanut butter and jelly.
"Ever since I started thinking about this, I've kept a list of all the flavours I think will work well together," she says. "My sister-in-law introduced me to a spreadable popping candy that was really good, so I decided to use it in a doughnut. It really worked – you get a little sizzle on your tongue when you bite into it."
Mochi has a nice, soft, chewy kind of texture. I love a bit of chew in my desserts, and it's very common in Asian food.
- Ngoc Ha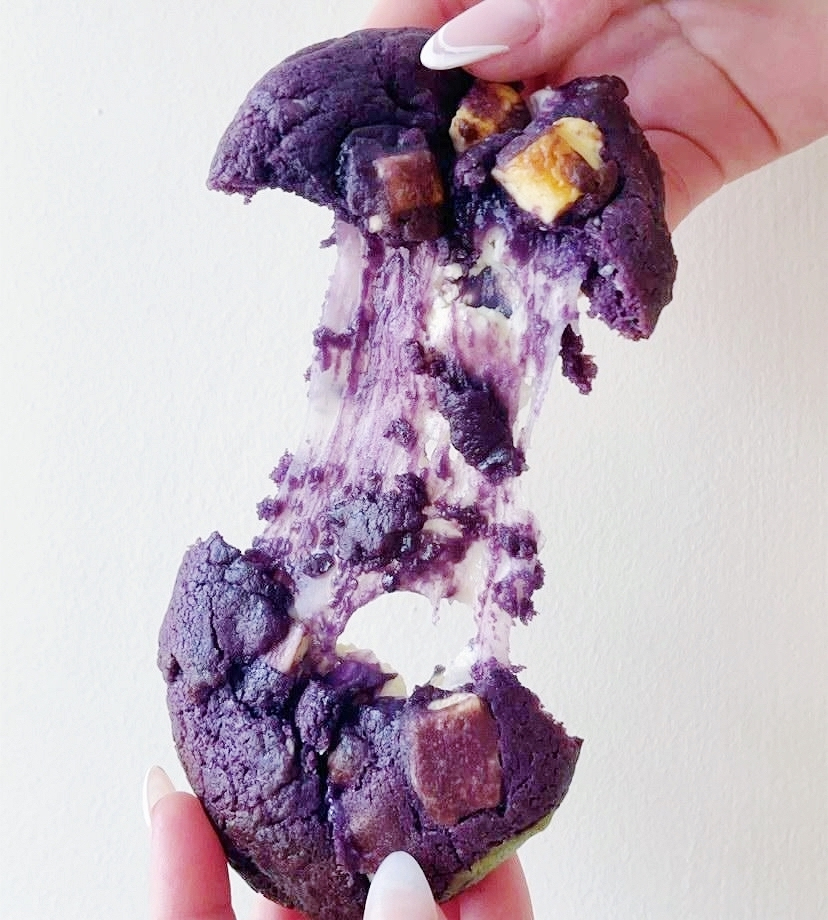 Ngoc uses lots of Asian ingredients and flavours, such as ube, a kind of yam that has a very distinctive purple colour. "I'm obsessed with ube," she laughs. "I really had to track it down to use it, but it's been a big hit." Hi-Chew doughnuts are another popular choice, a flavoured chewy sweet that she uses to top off an iced mochi doughnut. But her classic go-to is a mochi brownie, with a cakey outer layer and a soft chewy centre: "They're not too hard, not too soft," she says. "Normally I'm not a massive fan of chocolate but I could eat these all day."
Though Ngoc is still working full time as a software developer, she dreams of opening a little shop, and has people seeking out her bakes for celebrations and special occasions as well as for small treats. "At Chinese New Year I stayed up for two days in a row – it was so crazy."
Ngoc makes everything by hand in her home in Canning Town. "What I love about living in Canning Town is that there are so many small businesses, and so many have opened over lockdown," she says. She sees her business as part of the rich mix of different cultures and cuisines you can find around the Royal Docks area. "I love the variety of cuisines you can find here – Nigerian, Vietnamese, Indian, Turkish… They're all just down the road or round the corner. And they're all really great. It's so good."
---


Two Hungry Girls is currently on hiatus, but you can follow their Instagram for news.
In the meantime, please support the other small businesses around the Royal Docks. Part of the Royal Docks's ambition to become a creative engine for London is to become fertile ground for innovation and diversity – we want to support creative people and businesses to test out ideas and make exciting new things. Read more about the Royal Docks' plans here.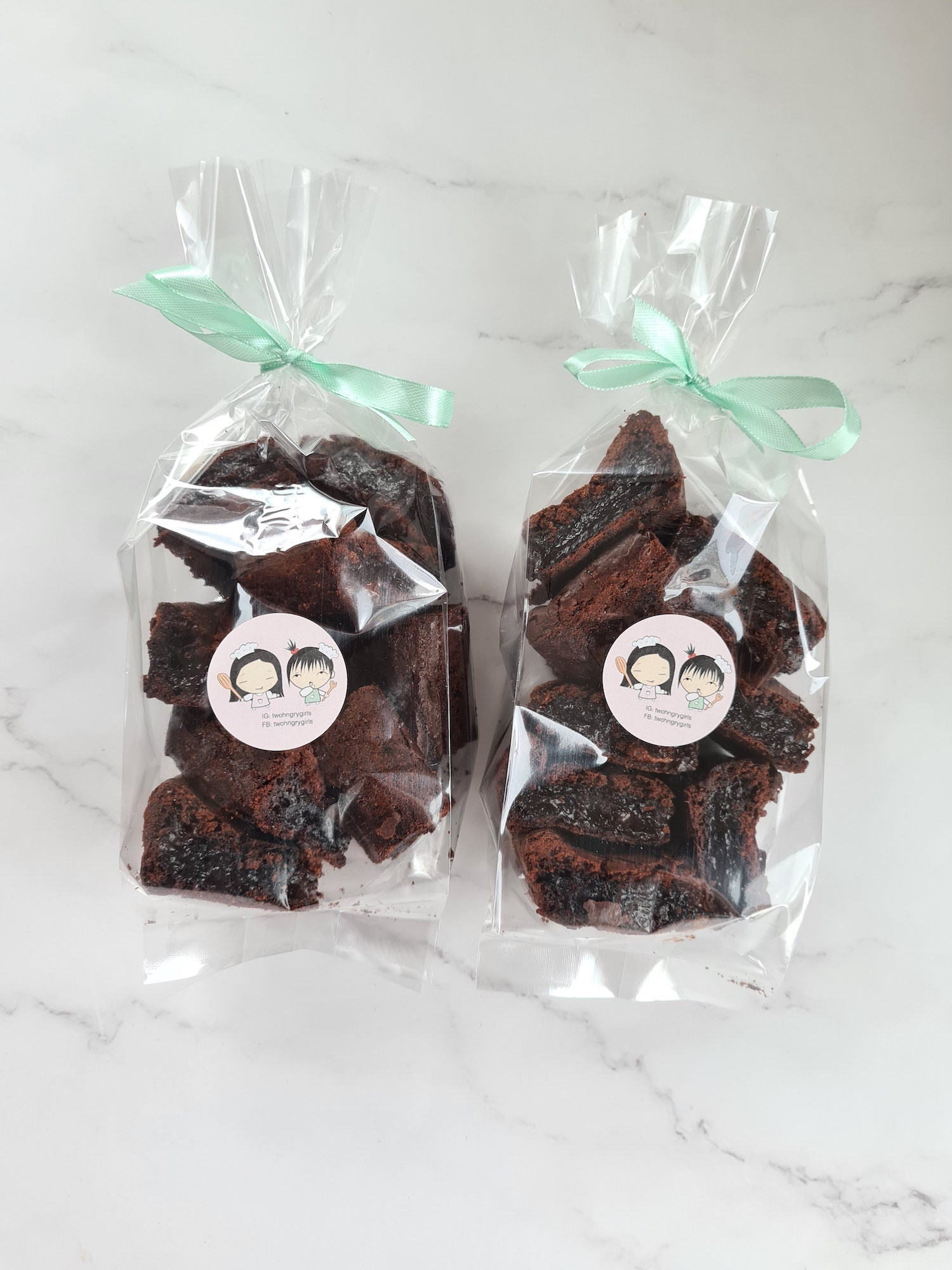 Stories from around the docks