People
"All we want is a sense of unity": young people call for equality in Black Lives Matter music video
"Please share our message" is the plea behind this moving short film, a teamwork tour de force created by East London teenagers from West Silvertown Foundation collaborating remotely.
The layered video intersperses clips of the Black Lives Matter protests that swept across London this summer with segments performed on location in the Royal Docks. Urgent and poignant, the lyrics move between insistent refrains, "Black rights are human rights", and the personal, "Why don't you and I stand by each other's side?" And the song demands answers: "No one is born a racist, so where does it come from?"
This video is the work of young people from the West Silvertown Foundation, and it's one of a series of three created with help from Community Albums. The Black Lives Matter song is a collaborative triumph: pieced together remotely by its teenage team from songwriting to production.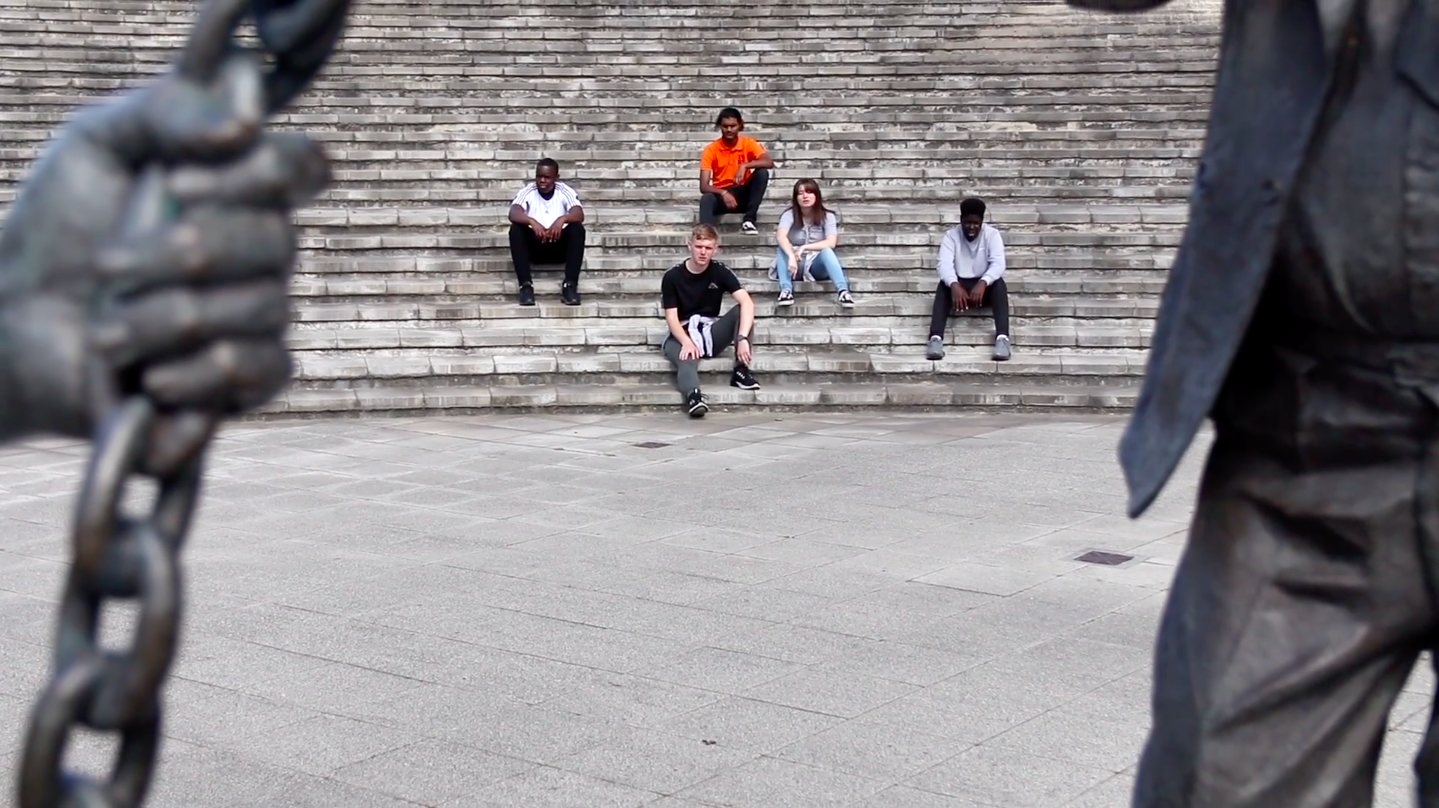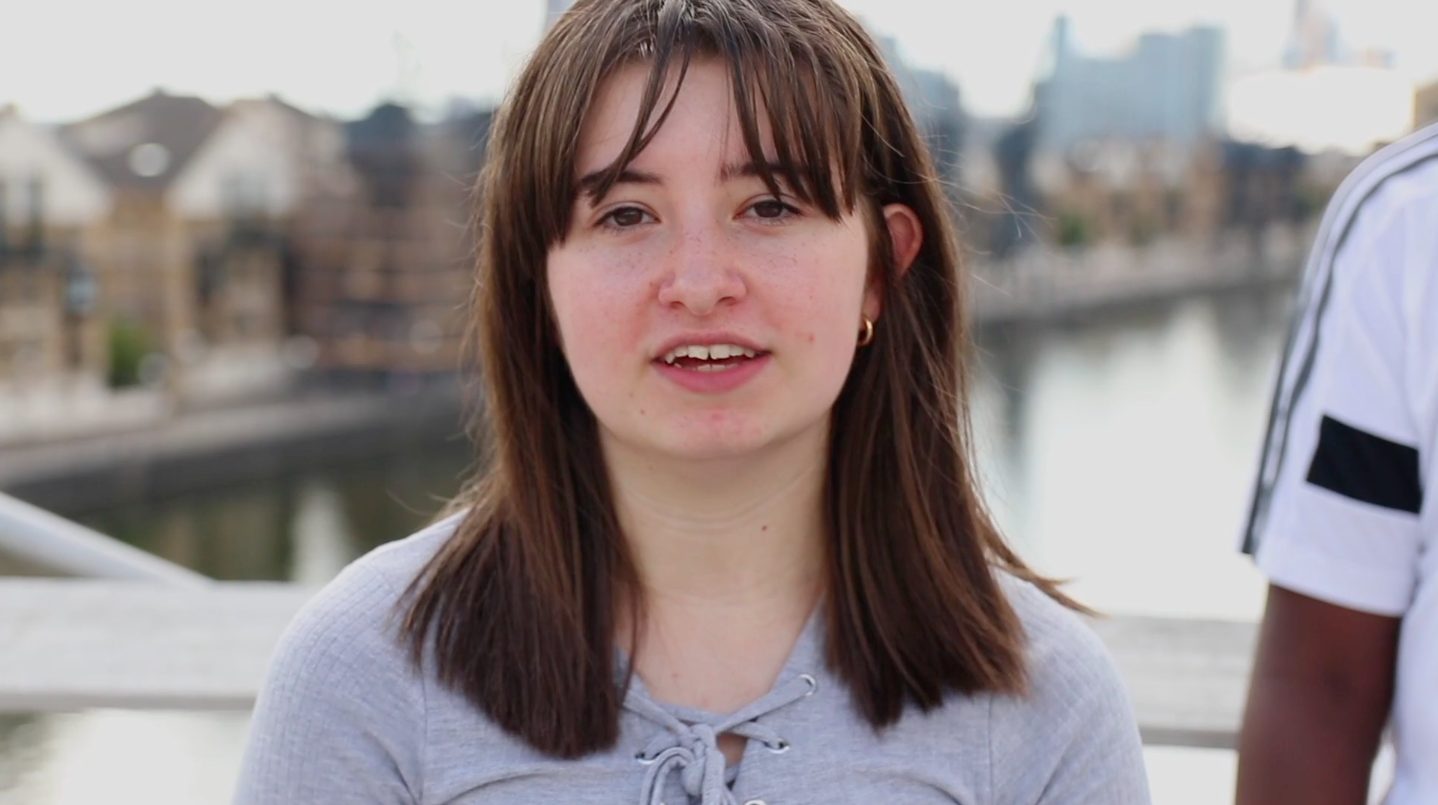 Over a video link, singer and co-writer Ricardo explained that his aim was for listeners to question their preconceptions, "A lot of the messages in this song are what people assume and what people don't know." The lyrics provide responses to these assumptions.
He was joined on Zoom by Courtney and Arnoldas, each speaking separately from their homes or from the Foundation's centre in West Silvertown.
Arnoldas, from the production team, added, "It's a good way to express some feelings... In America, there have been protests with physical force. Well, I think music has the same punch – but peacefully."
Music has the same punch – but peacefully.
Arnoldas, production team
The track is a true product of 2020, created by people cooped up in homes across East London. What was it like collaborating? "It wasn't a straightforward process," Ricardo admitted, "It was hard, because not everyone wanted the same thing. Some people wanted to add some things that weren't particularly right, and then we all had to manage to make everyone happy." Fitting, perhaps, for work that acknowledges our differences yet calls for unity despite them.
Filmed in that baking heat of early summer, working on the song was a break from the monotony of Zoom school. Courtney said, "It was a really fun experience to get out and do something I enjoy for once instead of taking on all that school stress without having a teacher and learning all the content by myself."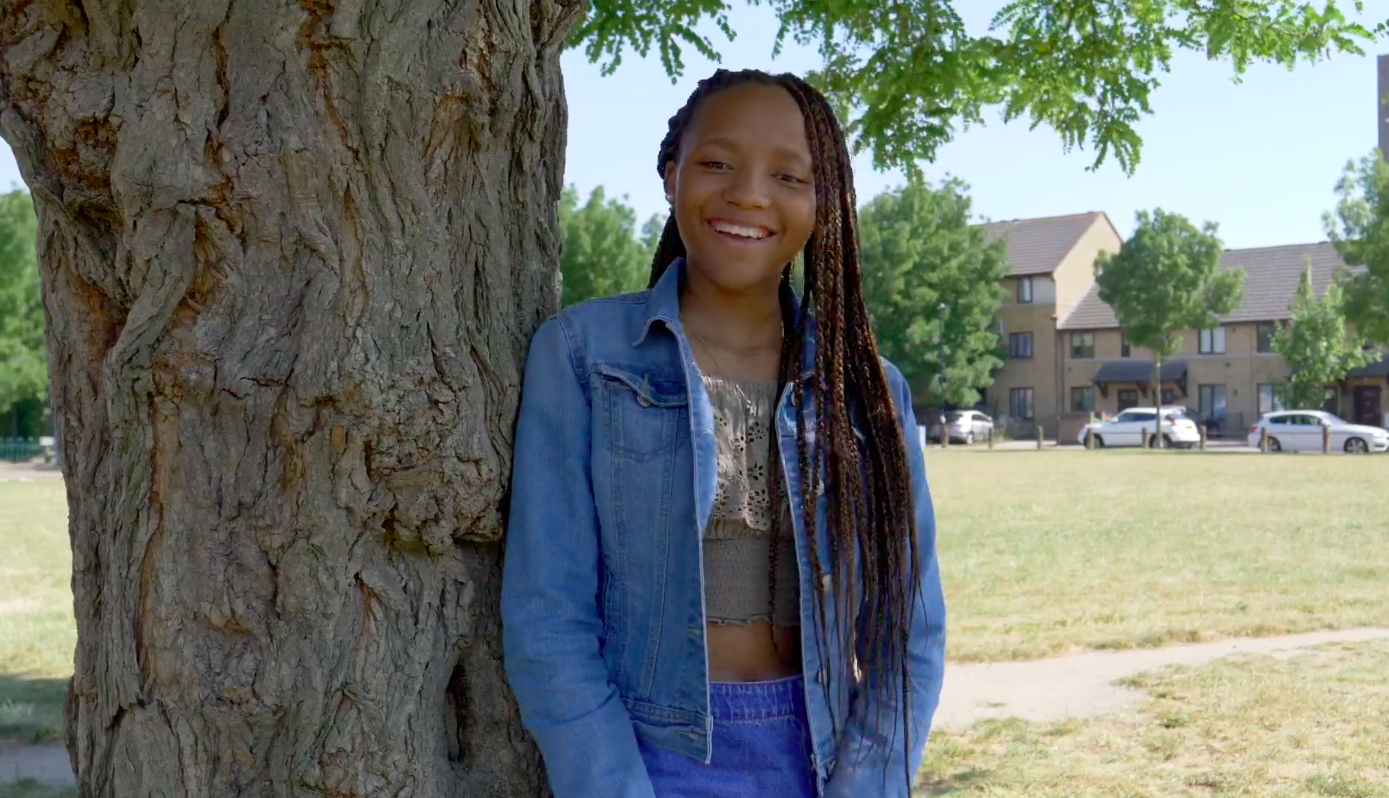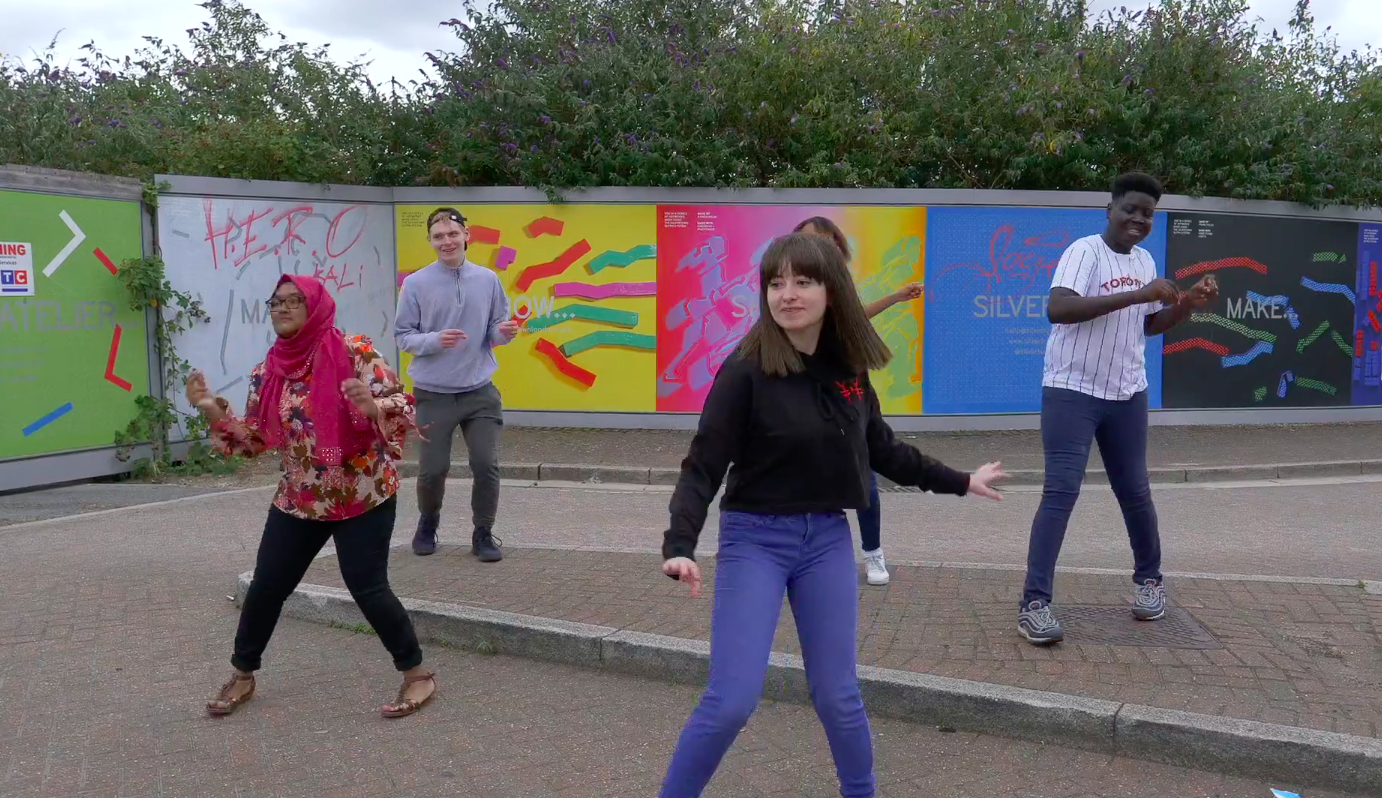 Courtney hopes to go into music professionally in the future and being a singer on the project has been a boost, "I'm quite a shy person, so this has helped me with my confidence a lot, just to get out there. When we did the first music video, I was a little bit shy at first. With this video, I had so much confidence in my voice and in my recording."
Around 30 young people were involved across all three videos. The second, Lovely Day above, is a catchy and witty love-letter to the highs, lows and surreal moments of 2020's strange summer, with the third has just been released.
We've done this song and we've sent a message – but we've walked away with skills from it as well.
Ricardo, singer and co-writer
The project is a tribute to the power of throwing your heart and soul into what you believe in even at unlikely times. Ricardo reflected, "Music is important to me because it's the one thing I can rely on to make me happy... We've worked with really awesome people who helped us improve our imagination and how to come up with lyrics basically from nothing. We've done this song and we've sent a message – but we've walked away with skills from it as well."
Arnoldas agreed, saying, "It gave me reassurance that I still have the qualities of being in a team. The quarantine wasn't fun and the opportunity came up so I took it."
The young people of West Silvertown Foundation have set an inspiring, and challenging, example. Ricardo, Courtney, Arnoldas and the rest of their team have taken a stand against racism, and despite this difficult year, the West Silvertown Foundation teenagers have reached beyond their own bubbles to create something that can be enjoyed and shared. Enjoy the songs and remember to spread the word.
Stories from around the docks