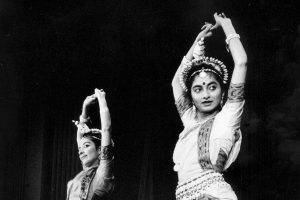 Newham Heritage Month 2023
Celebrating the theme 'Our Creative Newham: Newham's Arts and Cultural Heritage', Newham Heritage Month will return for a triumphant fourth year in 2023, organised by Newham Council and funded by The National Lottery Heritage Fund and the Royal Docks Team.
The first insight into this year's exciting line-up has been announced, with projects created by the local community bringing Newham's extraordinary creative heritage to life through live events, workshops and installations.
The full programme of free events will be announced in the coming months and bookings will go live in May but some of the confirmed projects that will take place in the Royal Docks include:
Modern Times: Albert Cinema Pop-up Experience by Performance Infinity CIC Researching the history and recreating the experience of visiting the Albert Cinema in North Woolwich, which ran from 1912 until 1938.
From Pearly Queens to Grime MCs by Catalyst in Communities
Celebrating the impact that migration to Newham from the 1920s to the 2020s had on the development of language, and thereby on music, poetry and the arts.
23 Barking Road, The Hidden History of a Canning Town Music Venue by Rendezvous Projects in collaboration with Newham Music
This project will research the history of Bentley's, a cutting-edge soul nightclub from 1982 to 1987.


Madge Gill and the Messages to the Flower Future by Elena Juzulenaite and Oliver Wallace
A series of workshops delivered with local children to share and reflect on the work of Madge Gill through a variety of creative disciplines.


The Newham Dictionary of Culture by Community Links
This project seeks to find out what arts and cultural heritage means to people in Newham and to create a 'dictionary' of podcasts, each focusing on a different word, term, name, place or moment.

Part of At the Docks 2023 – a brand-new summer season of arts, culture, and events at the Royal Docks.

For your visit
New Arrival
Food & Drink
Little Hudson Cafe
Little Hudson Cafe is an independent cafe open in Royal Wharf serving homemade brunch.
Community
Asta Community Hub
Asta takes a holistic approach, supporting the North Woolwich and Silvertown community from birth to old age.
Art & Culture
Making Space: Go the Distance
Installation artwork by Jessie Brennan, created with Peacock Gym by collecting images from the archive of this renowned community boxing hub.