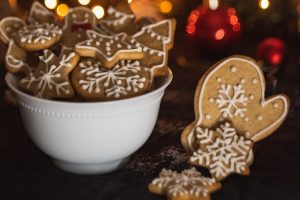 Family
Jolly Gingerbreads
Learn how to bring these sweet treats to life and enjoy the festive atmosphere at The Good Hotel!
If you would like to attend, register your interest and be sure to let them know how many of you are attending.
For your visit
Places To Stay
Connaught House Hotel
This Grade II-listed building provides comfortable rooms and classic pub dining.
Attractions
The Crystal
One of the world's most sustainable buildings is also a striking landmark.
Places To Stay
Aloft London ExCeL
Four-star Marriott hotel with a dockside restaurant terrace, wood-lined interiors, and a striking skyline.