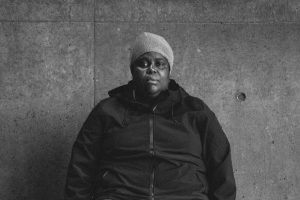 Events
I AM FROM REYKJAVIK
Sonia Hughes explores what it means to become a 'post-racial, global citizen' with her interactive installation, I am from Reykjavik.
The theatre-maker will try to build a temporary home in two places around the Royal Docks, invite people to help, have tea with her, or just watch. How will people respond? What will the reaction be? You'll have to visit her to find out.
Commissioned by LIFT, SPILL Festival and Jerwood Arts in partnership with Arctic Arts Festival (Norway), SPRING Performing Arts Festival (Netherlands) and ILT Festival (Denmark). Supported by City of London as part of its Believe! Faith, Freedom (and Football) season, and The Royal Docks team.
Locations
14 Aug: RAW Labs Pump Station Square
15 Aug: Crystal Lawns
For your visit
Community
North Woolwich Library
This is more than a library; here you'll find a homework club, model railway society, and more.
Community
London Borough of Newham
The dockside HQ of Newham Council.
Community
University of East London
UEL's docklands campus is known for its state-of-the-art sports facilities and formiddable reputation.