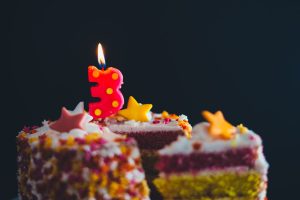 Events
GOOD Birthday
Help the GOOD Hotel celebrate their 3rd Birthday!
Head to the floating hotel at Royal Victoria Docks at any time on Monday 2 December to enjoy birthday treats such as cupcakes, at The Bar and The Living Room.
For your visit
Places To Stay
Sunborn London
Luxury accommodation on board a superyacht minutes from ExCeL London.
Food & Drink
Starbucks Coffee
Just off the walkway linking Custom House DLR with the ExCeL, this branch is a favourite quiet spot for students.
Art & Culture
Making Space: Go the Distance
Installation artwork by Jessie Brennan, created with Peacock Gym by collecting images from the archive of this renowned community boxing hub. Part 1 of 4.