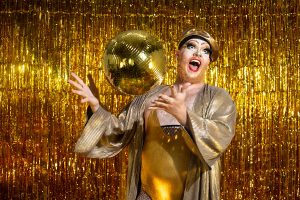 Royal Docks Summer Programme
Ensemble Festival
The Ensemble Festival presented by Certain Blacks is an explosive mix of music, art and performance taking place at Western Gateway in Royal Victoria Dock.
This year's festival is part of the Certain Black's Heroes programme and will feature unmissable performances including Joli Vyann's Timeless, Clay Connection's Lives of Clay, Tara Theatre's Final Farewell, Daryl Beeton Productions and Mimbre- Look Mum no Hands, Fatt Projects – Big Gay Disco Bike, and Collectif and Then - No Man's Land.
Certain Blacks is an arts development organisation based in Newham East London. The company supports the work of diverse artists from many different cultural, socio economic and ethnic backgrounds, life experiences and life choices. Long term relationships with artists and arts organisations, venues, festivals, and promoters are core to the company's mission. It operates across a range of art forms, including live art, music, theatre and digital to secure lasting investment in diverse work for touring and performance in the UK and beyond. Our aim is to bring diverse work "from the margins into the mainstream"
Funded by Arts Council England and Foundation for Future London.
For your visit
Places To Stay
Moxy London ExCeL
Marriott's boutique brand, Moxy, offers a laid-back alternative with cheerful colours and cheaper rates.
Food & Drink
Nakhon Thai
Thai restaurant overlooking the docks, with a Polynesian-style cocktail bar.
Community
Shipman Youth Zone
Drop-in youth centre for 11-19 year-olds with snooker, table tennis, and computer facilities on offer.