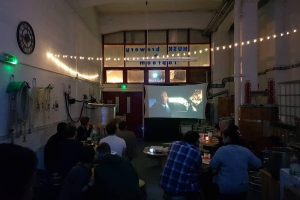 Art & Culture
Bruise Acoustic
Tucked under the North Woolwich Road flyover sits Husk Brewing, a snug tap house hosting regular live music events. On this occasion, Husk will present one of their own, native Silvertown band, Bruise. Enjoy a relaxed evening with friends while supporting the best local produce and talent.
For your visit
Outdoors
Britannia Village Green
Every experimental urban village needs a green. This one has a basketball court.
Business
Tate & Lyle Sugars
This refinery on the banks of the Thames has been producing sugar by the tonne for over 140 years.
Outdoors
Royal Wharf Gardens
In this garden in the centre of the Royal Wharf development, you'll find a memorial to the Silvertown Explosion.