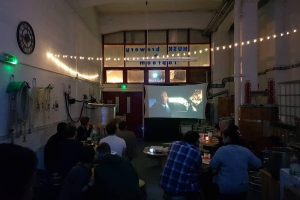 Art & Culture
Bruise Acoustic
Tucked under the North Woolwich Road flyover sits Husk Brewing, a snug tap house hosting regular live music events. On this occasion, Husk will present one of their own, native Silvertown band, Bruise. Enjoy a relaxed evening with friends while supporting the best local produce and talent.
For your visit
Food & Drink
Il Volo
Il Volo serves Italian comfort food that salutes the docks' history at the centre of world trade.
Community
Britannia Village Hall
A hall-for-hire that holds 200; home to multi-faith activities, exercise classes, English lessons, and more.
New Arrival
Food & Drink
Husk Brewing
There's a new brewer in town, right where the first IPAs were once shipped from. Watch out for live music nights in the bar.