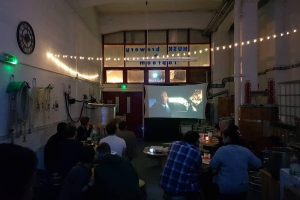 Art & Culture
Bruise Acoustic
Tucked under the North Woolwich Road flyover sits Husk Brewing, a snug tap house hosting regular live music events. On this occasion, Husk will present one of their own, native Silvertown band, Bruise. Enjoy a relaxed evening with friends while supporting the best local produce and talent.
For your visit
Outdoors
Royal Wharf Gardens
In this garden in the centre of the Royal Wharf development, you'll find a memorial to the Silvertown Explosion.
Food & Drink
Starbucks Coffee
Just outside Thames Barrier Park, the outdoor seating makes this Starbucks a favourite spot for dog walkers.
Food & Drink
Sainsbury's Local
Open every day 7am til 11pm.