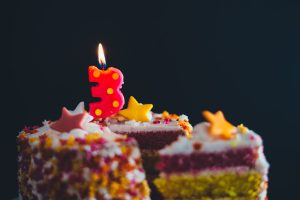 Art & Culture
3rd Anniversary party of the Royal Docks History Club
Wednesday 29th from 6.30pm at the Royal Docks Learning & Activity Centre. 3rd Anniversary party of the Royal Docks History Club at their January meeting.
The evening will begin with the History Talk "Finland & The War" by Graham David Hill covering untold stories & curiosities about WWII in Europe.
After the talk, celebrate the History Club's Birthday & the 100th anniversary of the Roaring Twenties decade with a 20s themed party.
1920s Music, photos of London in the 1920s, party food, glitter...and all that jazz.

Guests are encouraged to dress up in 20s style with a prize for the best costume. Tickets are £1 to attend the talk. A donation for the food is kindly requested if you'd like to dine after the talk. There is not a bar but you can bring your own drinks!
HC founders Gareth Benjamin Evans and Marieta Evans, History Club Honorary Presidents Valery Alliez and Rose Geaney and @RDLAC director Joy-Caron Canter look forward to welcoming you on the 29th to party like Gatsby!
For your visit
Outdoors
Lyle Park
It's easy to miss Lyle Park's narrow entrance, but its triangle of green with a river view is worth exploring.
New Arrival
Food & Drink
The Windjammer
The Windjammer is a stunning pub with a big focus on fresh, seasonal food, a community atmosphere and exceptional service.
Art & Culture
Millennium Mills
Derelict early 20th century flour mill turned screen icon; this Royal Docks landmark is due to be redeveloped.
Similar events