Regeneration news
Why the Royal Docks' urban darkness is an asset for London
The Royal Docks waters are unique for many reasons, but did you know they add some much-needed urban darkness to the city? Let's take a look at why that matters for mind, body and soul.

If you've taken a walk along the dock edge on a clear night, you'll probably know that this is a great place to look at the stars – and there's not very many of those places in London. Usually you have to be in a big park or wood for it to be dark enough to get a decent look at the night sky, but here in the Royal Docks we have our three docks and the river – these large bodies of water are fantastic source of urban darkness.
As we approach International Dark Sky Week on 22nd to 30th April, we consider why urban darkness matters, and how – along with our blue asset, the water – the Royal Docks is good for mind, body and soul.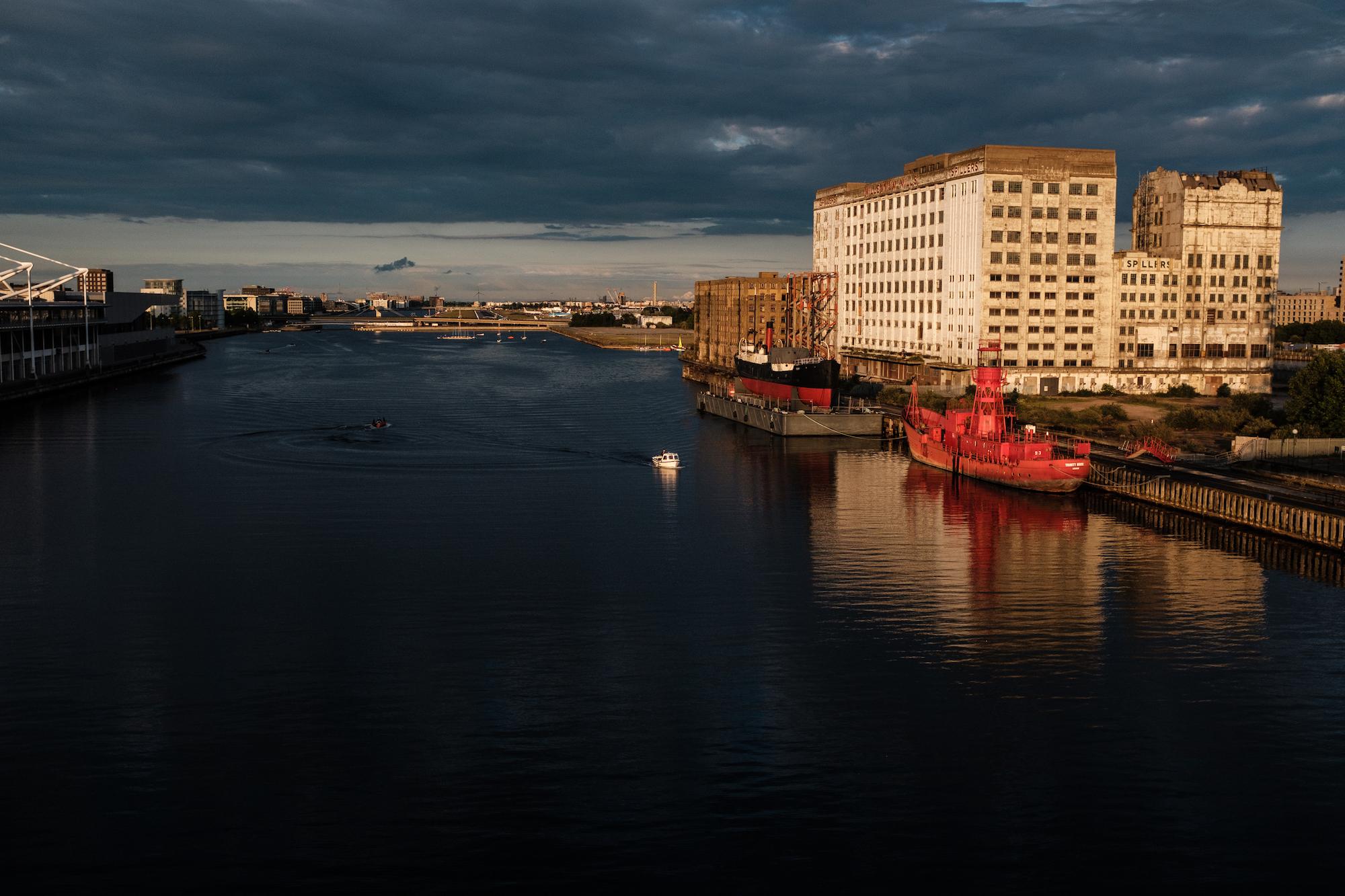 Can you see the Milky Way?
In brightly lit cities, urban darkness is a vanishing asset, and this matters more than you might know. Not only are dark nights important for our health and the wellbeing of animals, but they also play a vital part in our imagination. "The disappearance of the night sky is tied up in our ever more fast-paced world," Amanda Gormley from the International Dark-Sky Association told National Geographic. "We lose something essential; we lose a part of ourselves when we lose access to the night sky. We lose that sense of stillness and awe that should be right over our heads every night."
Next time there's a clear sky, take a peek. Give your eyes 20 minutes without too much light to adjust, face away from central London, and look up. If you can spot the Milky Way, consider yourself lucky – a third of humans cannot see it, according to National Geographic. This is because there's so much light pollution, the term for "the inappropriate or excessive use of artificial light", as defined by the International Dark-Sky Association. Light pollution comes from a range of sources: excessively bright lights, lighting that falls where it's not needed, glare and unintended reflection, and "sky glow", which is what happens when there's so much light in the sky that it's no longer actually black.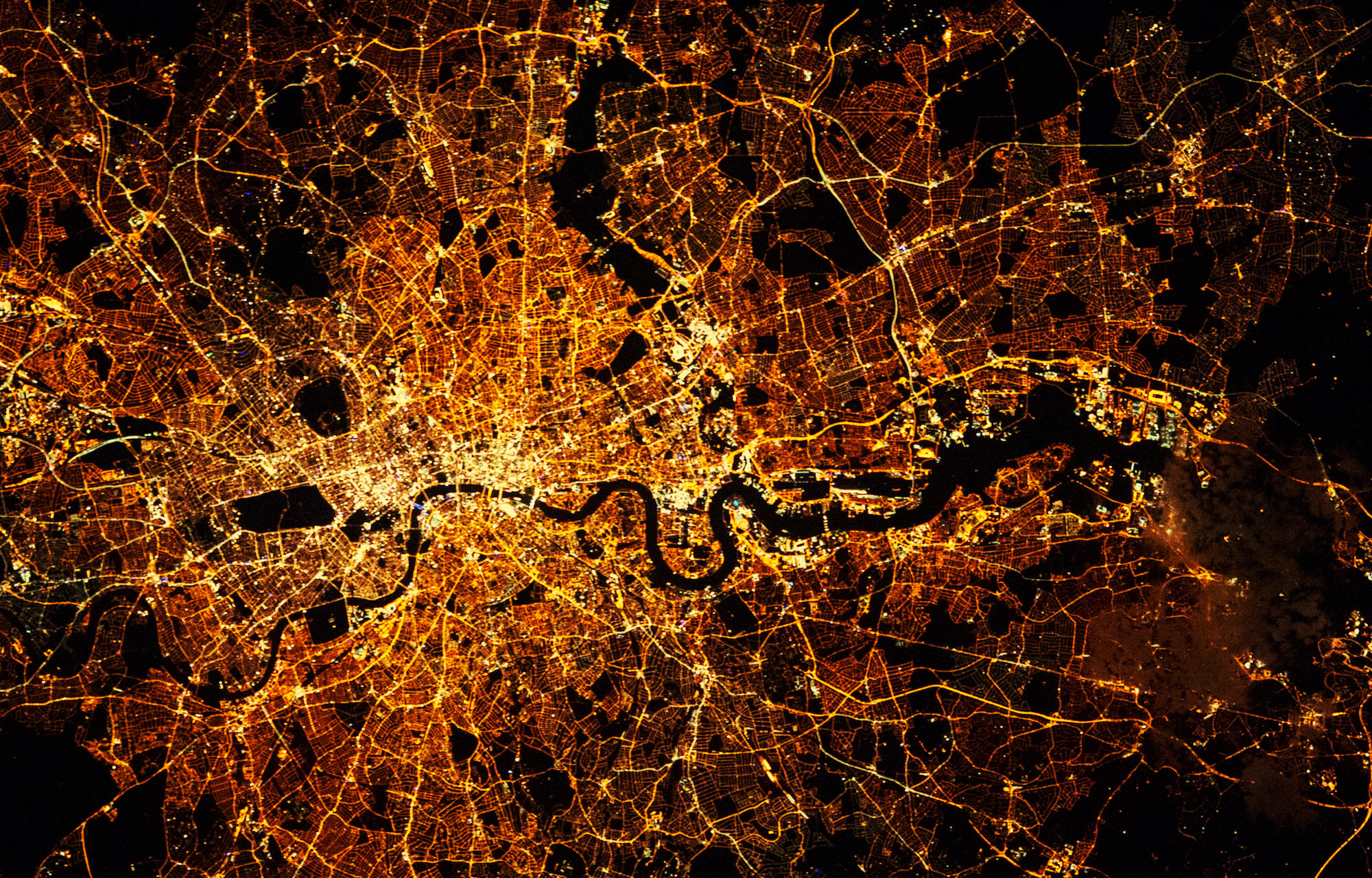 The harm caused by stray light
Light pollution is harmful to us. Our biochemical rhythms are supposed to ebb and flow with the sun, and fake light can mess with these functions. This is why your mobile phone screen now changes hue in the evening – it's an attempt to stop blue light from keeping you from getting proper rest. But birds and animals don't know how to take steps to protect themselves from the impacts of artificial light. Following their instincts, they flock towards lightbulbs when they are looking for water and get lost, often with lethal consequences.
Fake light upsets our hormones and brain chemicals. "Humans, like most other life forms on the planet, have what is called an endogenous circadian rhythmicity. This is a built-in cycle for sleep and wake patterns, hunger, activity, hormone production, body temperature and a vast array of other physiological processes. The cycle lasts roughly 24 hours, and light, especially sunlight, and darkness are important signals to keep it on track," wrote Richard Stevens, epidemiologist at University of Connecticut, as he called for smarter use of "white" LED lighting in cityscapes.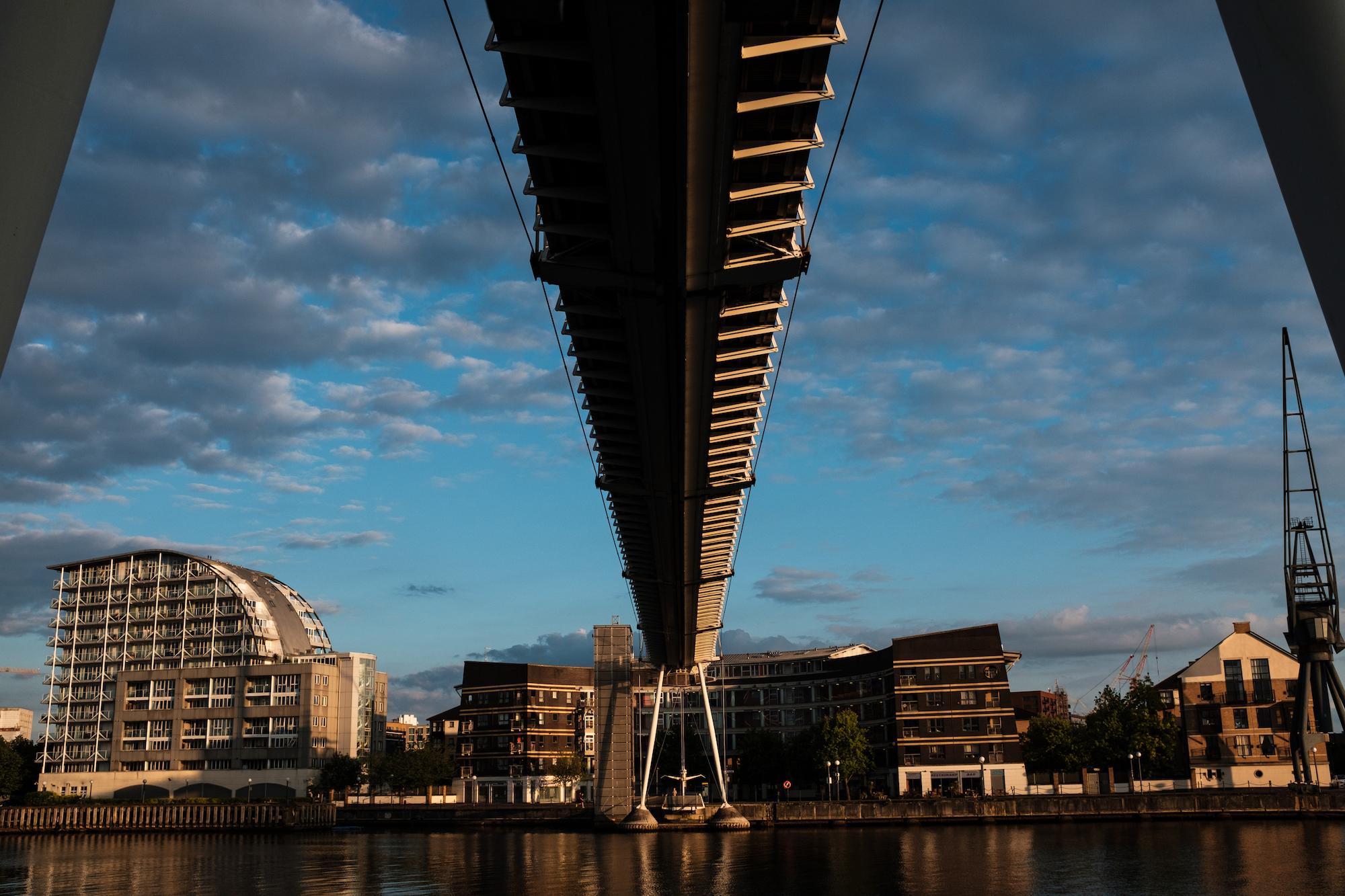 Preserving urban darkness in the Royal Docks
One of the things we hear often during public consultations for how to improve the Royal Docks is a call for improved comfort and safety. Lighting is a big part of this: we need proper lighting so people can move about at night, and we need walking paths to be well lit so people feel safe. Thankfully modern urban lighting can be used to create not just safety, but also serve different functions such as designating areas for different uses, inviting people in, and inspiring us to interact with our environment.
Around the world, cities are establishing lighting masterplans to do this right – we're particularly inspired by the eastern bank of the Huangpu river in Shanghai, China, which incorporates bioluminescent lighting elements in the water.
Modern urban lighting can be used to create not just safety, but also serve different functions such as designating areas for different uses, inviting people in, and inspiring us to interact with our environment.
In the Royal Docks, we're working on our own urban darkness strategy too, with the first steps taken in the Royal Docks Lighting Strategy – anyone who's walked past a glaring shop sign at night knows that this is miles apart from soft lighting that invites you to make yourself at home, and this is the attitude we're taking to how to light the Royal Docks. We will protect existing areas of darkness – specifically the docks and river and the parks late at night. To maintain safety, paths and the dock edge will be subtly lit so people can find their way around. We will also use smart lighting on signs that dim or switch off after dark, to avoid unpleasant glare.
Artificial light has only been around for about 150 years – in human history, this is not actually very long at all. In our rush to light our evenings, we've lost sight of why the dark has merit too. We're proud to secure the Royal Docks as a dark asset, and a place where Londoners can reconnect with the night sky.
---

International Dark Sky Week is coming up on 22nd to 30th April. Follow Dark Skies London on Instagram for news about their Dark Sky Walks around the city.
Want to know more about the night sky above the Royal Docks? Royal Museums Greenwich has a night sky guide which includes moon phases, eclipses, and other astronomy highlights – one upcoming treat is the Lyrid meteor shower which will peak on 22nd April.
Stories from around the docks