Community news
What's next for Thames Barrier Park?
It's a nature sanctuary, a playground, a spot to watch the barrier in action, a Green Flag award-winner and, of course, the area's stunning gym-with-a-view. But what's next for the Royal Docks' largest green space? The results are in from our consultation about the future of Thames Barrier Park.
These famous wave-formed hedges have a secret: the ground below was once one of the most contaminated sites in the country. The former chemical factory site was reclaimed using painstaking precision and a layer of crushed concrete two metres deep. And, for the past 20 years, Thames Barrier Park has been an oasis of green and calm.
Two decades later, though, and this Royal Docks gem is due for a polish. Nearly 500 people responded to our Thames Barrier Park consultation. A big thanks to everyone who did; your insights will be invaluable as we invest in the park's future and develop a phased works programme to be confirmed later in the year.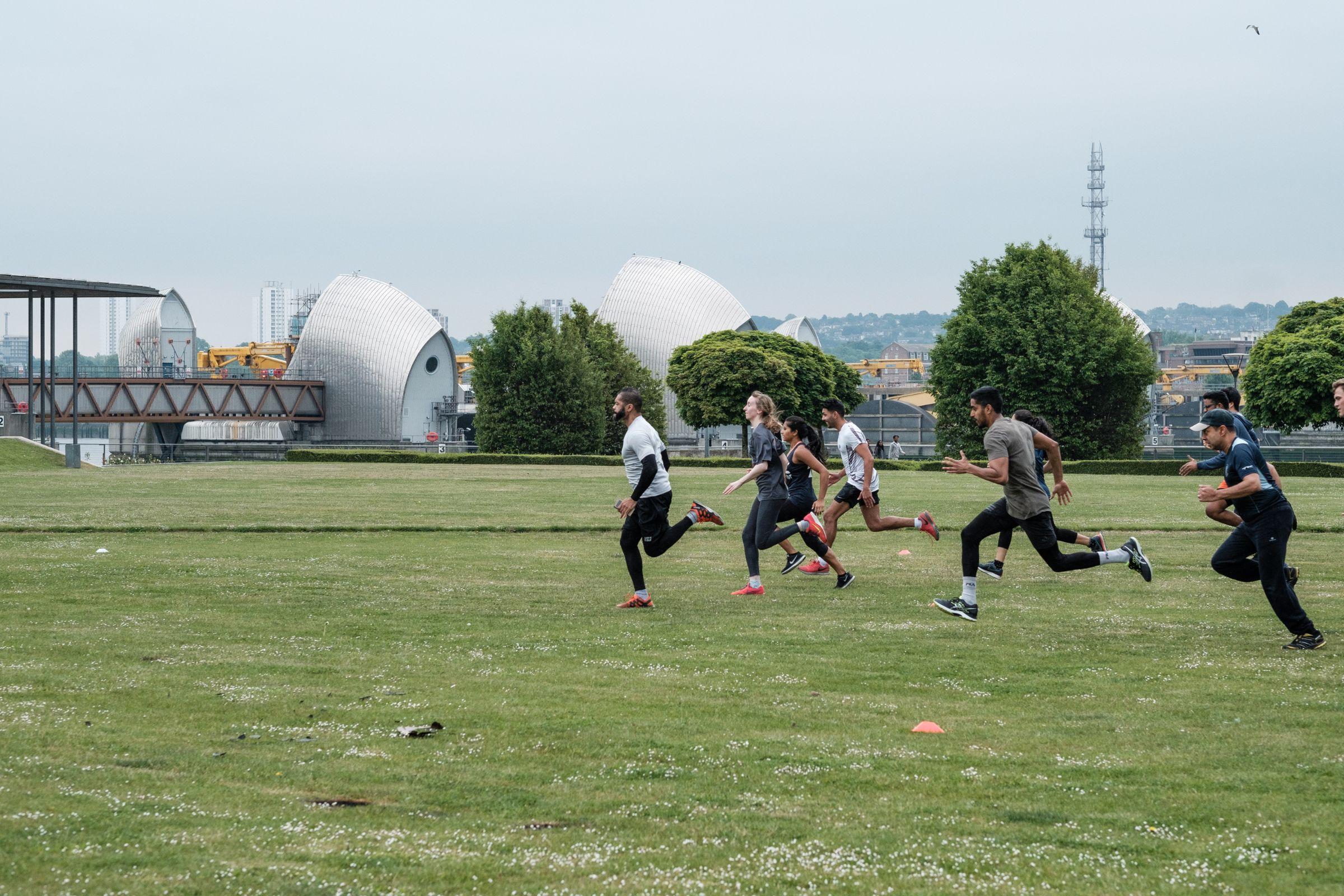 The survey revealed a place that is beloved but a little the worse for wear: most respondents visit once a week or more, but four out of five agreed that the park needs improvement. Top of the list were infrastructure upgrades: more lighting to improve safety after dark, and replacement decking and paths where existing ones have become patchworked and potholed. Creating evening access to the café, increased greening and more events were also popular responses from the consultation. We will keep you updated about the opportunities to get involved in future park improvements.
Thames Barrier Park was also one of the unexpected stars of last summer's Join the Docks festival, when Wherefore Theatre's wildly popular performance of A Midsummer Night's Dream transformed it into an outdoor stage. Year round, it sees a dedicated group gather three times a week for social fitness classes by One Element.
A call for more events and activities like these to bring life to the park was a key theme of the responses we received. Many also wanted the cafe to open after the park closes at dusk, and to become an evening venue for food and gathering.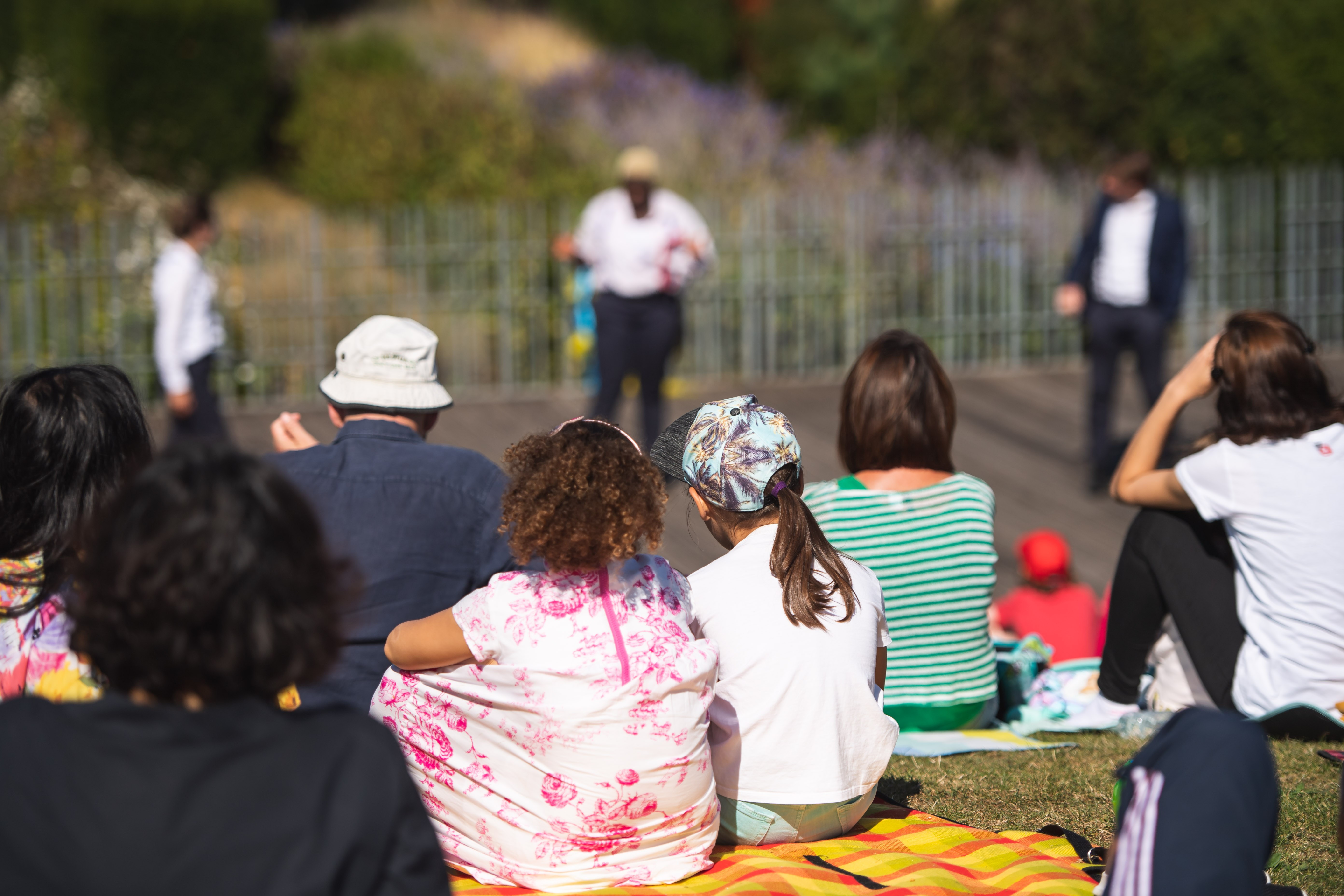 We're now exploring implementation of these ideas and others. We're thrilled to do so in collaboration with Made Up Collective, who will be central to the park's future. The Collective's mission is to transform food waste into feasts; since last autumn they've also been on a mission to transform Thames Barrier Park's disused cafe into a new community hub. The work is on hold at the moment due to Covid-19, but we can't wait to see it reopen once lockdown lifts and give the space a new lease of life at the heart of the Silvertown and North Woolwich communities.
---
Read the full consultation report here and get in touch if you missed the chance to share your thoughts.
Stories from around the docks