Community news
The Royal Docks is Rising
A hundred years ago, on 8 July 1921, when the Royal Docks were completed, the area thronged with energy and activity as people from all over the world were attracted to London's gateway to the world.
Now, in this centenary year, as we celebrate exactly 100 years since the docks were completed, the buzz of the Royal Docks is whirring once more. Today the Royal Docks is overflowing with vibrant culture, creativity, talent and opportunity and to mark the area's 100-year history, we are excited to launch Royal Docks Rising a brand-new publication which showcases the depth and breadth of creative talent in the area.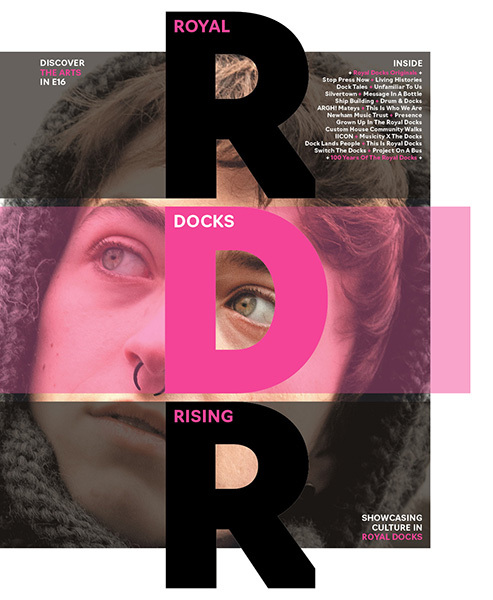 This brand-new publication, which not only serves as a review of the activities that have lit up the docks recently, also looks ahead to the summer programme and further into the future, as the Royal Docks establishes its reputation as a new cultural centre for London.
The Royal Docks has ambitious plans to become the cultural engine for London; a creative centre that is the home and workplace for some of the most innovative artists and exciting cultural industries in the UK. We are delighted to introduce some of them to you.
Discover what's on and hear the stories from behind the scenes of the artists and creatives who made work in our Join the Docks programme last year. We hope that you will enjoy learning more about the people behind creative projects in the Royal Docks, their motivations, passions, inspirations and processes.
You can pick up a free copy of this publication at libraries, community centres, cafes and bars across the Royal Docks area.
Stories from around the docks