Community news
The Royal Docks cable car takes flight on TikTok
Suddenly, the Emirates Air Line is all over TikTok and Instagram. We spoke to social media creators, as well as Transport for London, about this new social media sensation.

Type in the hashtag #EmiratesCableCars into TikTok or Instagram and you're in for a ride: smiling faces beckon you to board the Emirates Air Line cable cars, and glide high over the River Thames.
The Emirates Air Line – the cable car between Royal Victoria Dock and North Greenwich – has become a social media sensation. Endless TikTok videos and numerous Instagram reels and posts are dedicated to the best view in the Royal Docks, showing friends gushing over the view, giving us glimpses into dates, sometimes treating us to a spontaneous dance or catching a vibe with a choreographed TikTok meme – there's even the occasional gentle ribbing of people who're scared of heights. But all the videos are really about the views, often at sunset or at night, and usually with a ringing endorsement that this is something you simply have to see for yourself.
"At the height of it, when I'm at the top, I feel like I'm flying," says Kavin Kriss. Kavin first saw the cable car as a student: "I saw some boxes flying around and thought I'd explore it. In three years I've visited around 20 times," says Kavin, who credits the cable car with curing his fear of heights.
Rhita Lakhssassi, who's on TikTok as @archi.foodie, also used to be afraid of heights before her cable car journey. "I decided to face it and I succeeded," says Rhita. "I saw everyone on TikTok was talking about it, so I said, let's go ahead and try it. It was a great experience! Fun to ride, and the price is very reasonable. I would love to try it again in the future."
Nomaan Ahmad, who's on TikTok @nomvxn, also finds the cable car to be good value, but for him it's really all about the views: "Everyone enjoys it in the same way! I see it as a tourist attraction that gives people more of a reason to come to East London."
Efe Onojaife likes to share photos and videos from around London on his Instagram, where his handle is @justefe. He posts a lot from the Docklands in particular: "It's one of my favourite parts of London from a photography point of view. It's a calm and peaceful place to visit." The cable car is a particularly unique sight for Efe: "I'm inspired by the fact that it's the only cable car in London, and it's always a unique way of travelling over the river Thames. It's perfect for taking my kids on as well."
Our customers have given the cable car its identity, which is as a leisure attraction and a great observation point across the Thames. That's the way forward for us.
- Josh Crompton, Head of the Cable Car for Transport for London
A happy surprise for Transport for London
Josh Crompton, Head of the Cable Car for Transport for London (TfL), is happily surprised with the cable car's new viral appeal: "We were surprised at first, but if you look at it, the cable car is actually a perfect venue for [social videos]." It's true that no picture can properly capture the experience – you really need moving images.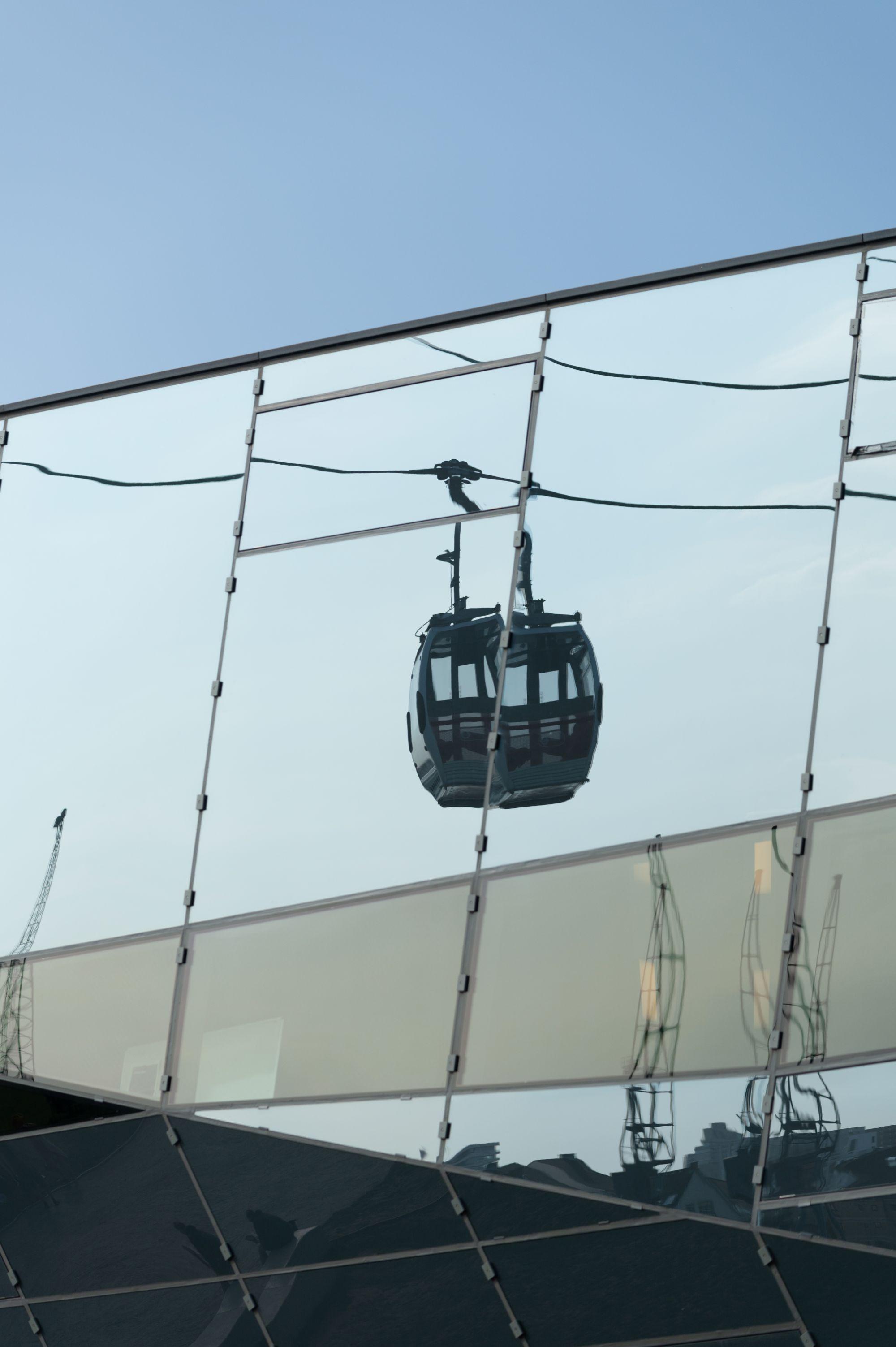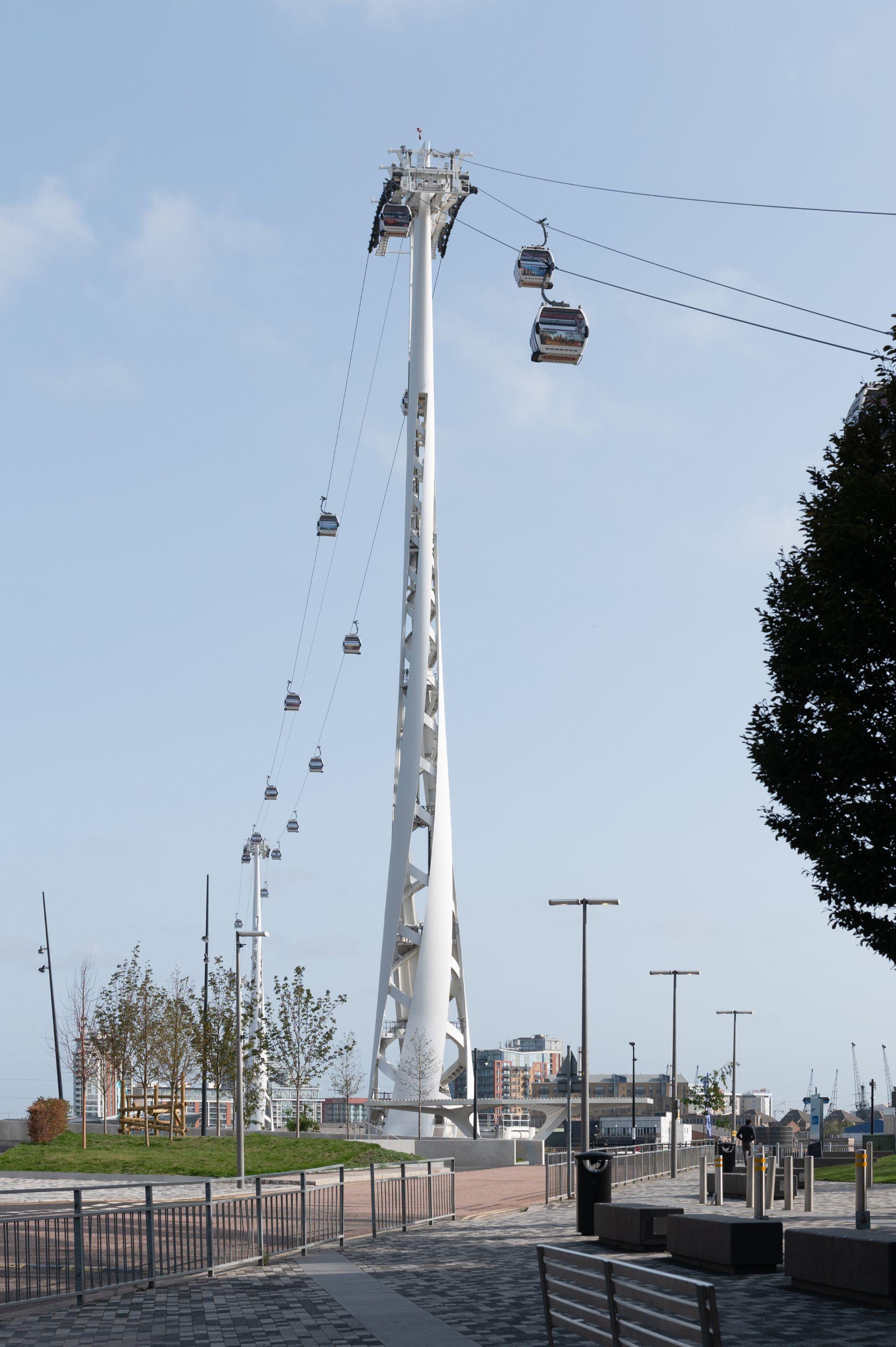 The surge in cable car videos coincided with the pandemic – it was something to do when everything was closed but more importantly, TfL changed the game: "Much of the organic success of the cable car on TikTok and Instagram reels has been brought on by Covid, which is when we gave people private cabins," says Josh – this was to keep the households separate. But it also meant people could relax a bit more and have some fun.
Over 13 million people have used the cable car, with numbers currently averaging at about 40,000 people every week. Plenty of people use it as part of their commute (did you know you can bring a bicycle – or your dog?), but there's a marked rise in people who do it for fun. "We are remodelling the cable car as more of a leisure attraction, rather than being primarily a public transport mode," says Josh, explaining that when the cable car opened in time for the 2012 Olympics it was presented as a means of crossing the river. "But our customers have given the cable car its identity, which is as a leisure attraction and a great observation point across the Thames. That's the way forward for us."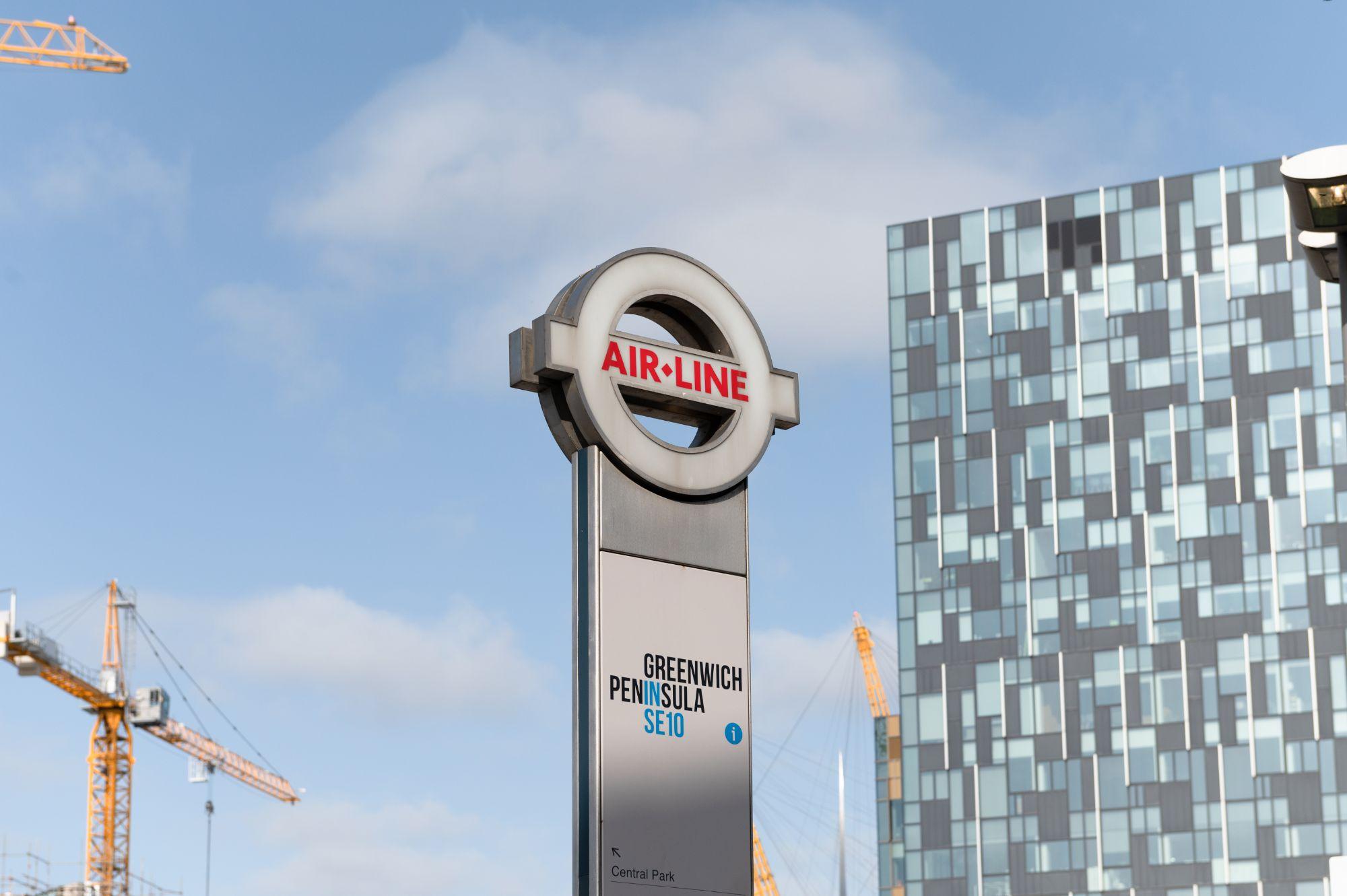 A new sponsor – and a new name
This new focus could mean decorating cabins for Christmas and other holidays, and serving food onboard (on a slowed-down journey). Some of this depends on who the new sponsor is – the cable car is seeking a new brand partner. "We've had a great ten years with Emirates, which has been a great partner. But now is the right time for a rebrand, as we're on course for the busiest year we've ever had," says Josh. "This means that from June 2022 it will no longer be called the Emirates Air Line. We'll be called the name of the new sponsor, and we're aiming to use the word 'cable car'."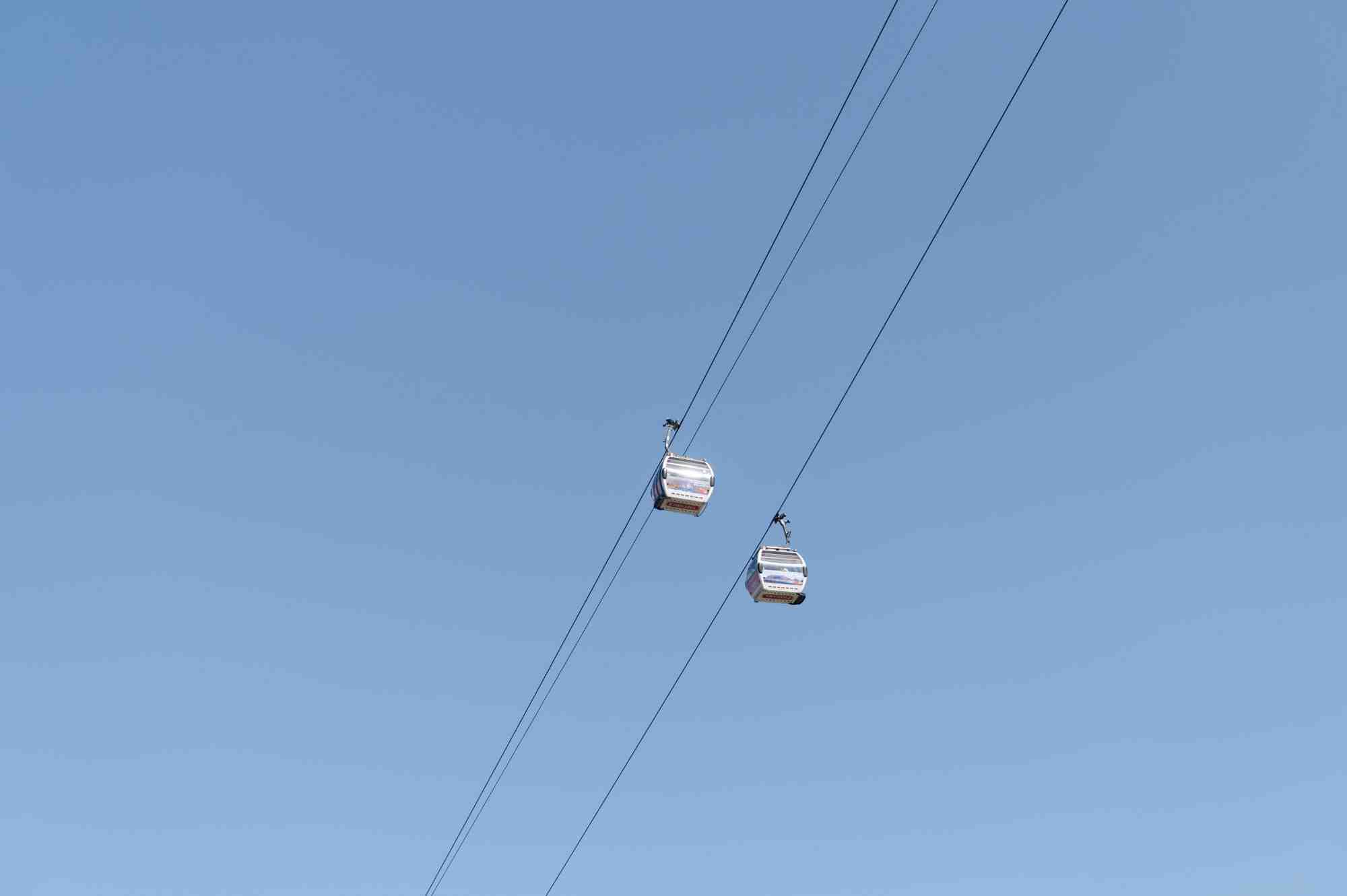 The cable car has been a brilliant attraction for the Royal Docks in recent years – it's fair to say that when it first opened, the main draw was on the other side of the river. "The cable car has supported the Greenwich Peninsula which is just booming, and the Royal Docks is in the same process now," says Josh. "The queue times are pretty much the same on either side."
---
While we've done our best to check that the TikTok accounts linked in this article are family friendly, the Royal Docks Team is not responsible for external links – please use your best judgment on social media.
Take a cable car ride and share your photos or videos with us using the hashtag #YourRoyalDocks
The cable car runs daily from early until late between Royal Victoria Dock and North Greenwich.
Stories from around the docks