Business
The Expressway invests in the future of Royal Docks business
You could say the Expressway is a local business hub located underneath the Silvertown flyover, but you'd be skipping over the best part.
What the Expressway really is, is a community of innovators, embodying the ambition of the Royal Docks as a place for creative business expression, collaboration and community.
A lot has happened at Expressway since we checked in last year, just after General Projects had taken it over and refurbished the 120,000 sq ft building. As the reopening coincided with the start of the pandemic, things didn't quite go to plan: "We must have helped about 70 of our occupiers claim over about £600,000 worth of grant money," says Jacob Sandelson, principal at General Projects which runs Expressway.
A year and a bit later, the Expressway Genius Bar is still up and running as a place where companies can get help with the paperwork of running a business. But Sandelson reports that the Expressway has come out on the other side of the pandemic in great shape - they're almost at capacity, now 94.2% occupied out of their 162 units.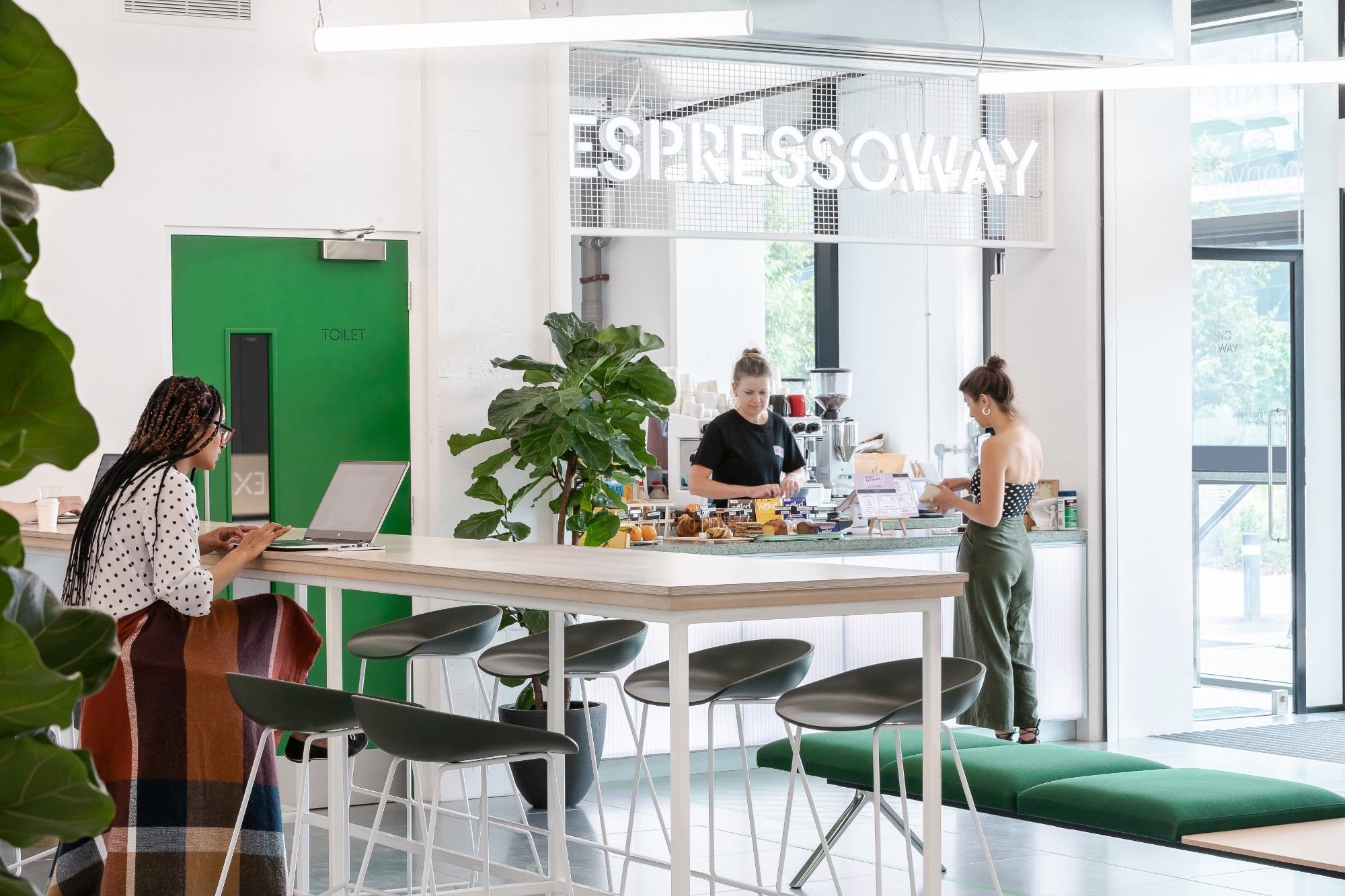 A diverse business community
But a lot more has happened at Expressway this past year – it's not just been about covid. Over 150 businesses call Expressway their home today, and it's a diverse bunch: "We've got a quite significant IT cluster, so that's small business IT support; there are a couple of data centres on the Isle of Dogs, and some of their supply chain works within Expressway.
"Then we have a bit of a fashion cluster of people both designing and manufacturing clothes and textiles. We also have a fair bit of general services, such as recruitment, estate agents, and financial companies," says Sandelson, who thinks people come to Expressway for the support: "People like to work there because we offer a genuine community with real value, and at affordable prices."
For General Projects, a central goal is to encourage collaboration between their businesses: "On site there's a craft brewer, Husk, who we often work with, and a number of our other businesses also work with them to cater their events. Similarly, we have a cleaning company here who provides services to a bunch of other businesses within the building," says Sandelson, adding that they're gearing up to connect larger businesses to do more of their supply chain procurement within the building.
We're the largest hub for small businesses in the London Borough of Newham.
Jacob Sandelson, Expressway
One intriguing company that's running out of Expressway is Awesome Shoes, which has grown its business within the Royal Docks and is working on a technology solution to help parents buy kids' shoes online that will actually fit, both in length and width. Then there's Brutal London, a theatre set designer and craft joiner who came to the Royal Docks after their Hackney Wick location was redeveloped.
"They've relocated to Expressway on a long-term basis so they've got security," says Sandelson, adding it's a really interesting company with lots of talent and personality, and he's excited to see them arrive in the Royal Docks. "We've signed a partnership with Brutal and they'll be manufacturing all of our desks, making this something of a circular economy."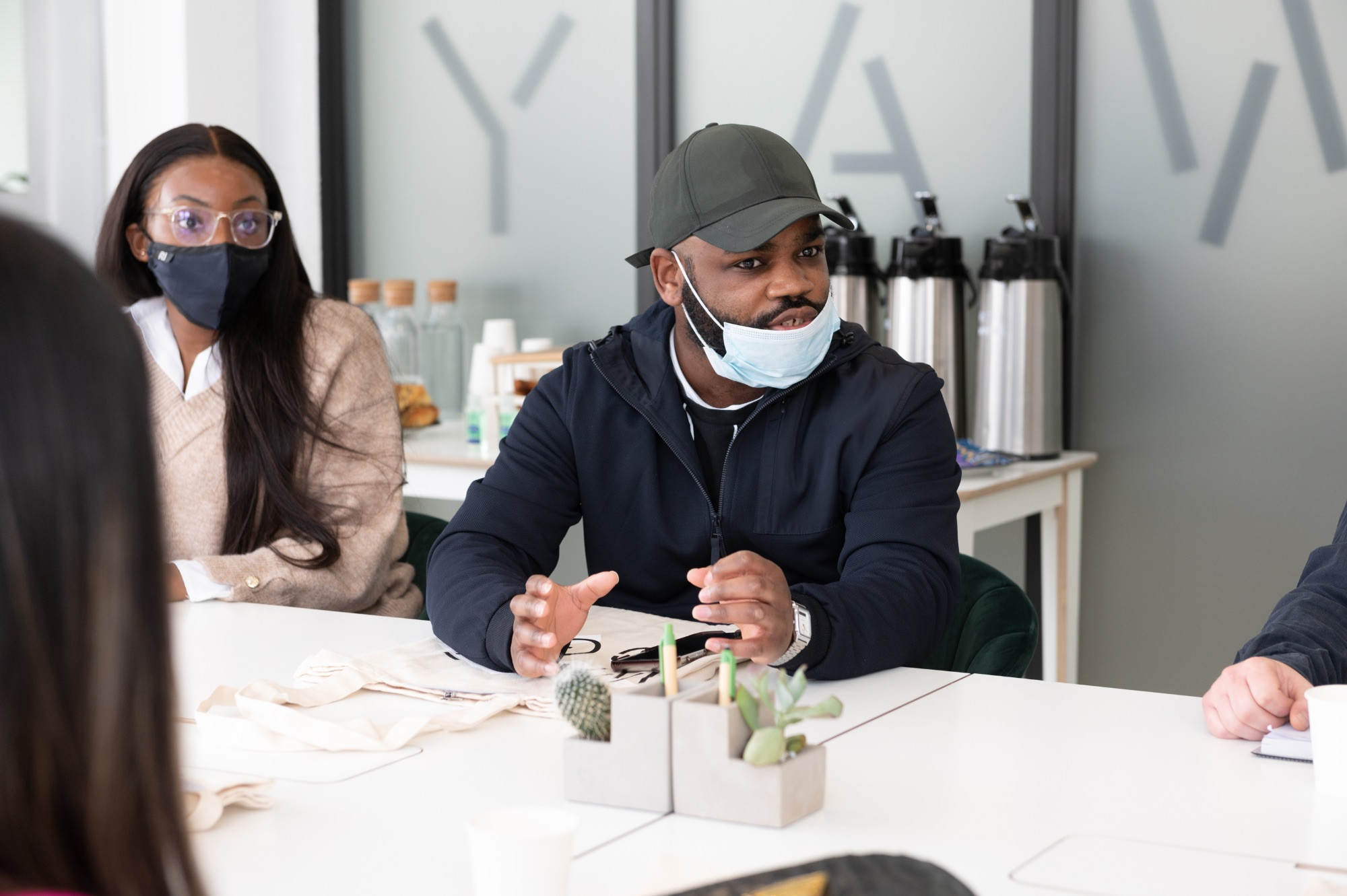 Paying it forward
In addition to connecting the companies within Expressway, General Projects also wants to reach out into the community. "We're the largest hub for small businesses in the London Borough of Newham, so we see our role as being a central hub for community, skills building and for local people in a rapidly evolving location," says Sandelson – this is the rationale behind the Expressway Community Wealth Building platform. "We want Expressway to be an example of positive regeneration – somewhere where everybody is welcome regardless of if you moved to Newham two weeks or two decades ago."
Expressway's community initiatives include the Youth Incubator programme, launched last year, where local people between 18 and 30 are given workspace at Expressway and mentorship from the occupiers, aimed at helping them launch their own business. "At any given time we've got seventeen young local entrepreneurs developing and gearing up to launch their first business from Expressway," says Sandelson.
We've got seventeen young local entrepreneurs developing and gearing up to launch their first business from Expressway.
Jacob Sandelson, Expressway
The most recent group recently presented their ideas to Mayor of Newham Rokhsana Fiaz. "It was really special to hear these three young local people position their ideas, which were all culturally and contemporarily relevant to today. They were all business ideas born off the back of Covid, Black Lives Matter, and the climate emergency, all responding to real-world issues," says Sandelson.
These three young entrepreneurs are now working on their businesses within Expressway. "We firmly believe there's a social covenant between us, our occupiers, and the communities in which our building exists," says Sandelson – the help extended to others comes back around to benefit everybody. "It makes people working within our building already more likely to stay, it makes future talent more likely to work with us, and as a consequence, it makes a truly sustainable and local place."
---
Learn more about Expressway and about internship opportunities in the Royal Docks.

Stories from around the docks