Business
From Covid-19 support to mentorships: Expressway steps up
Expressway is making its mark in the Royal Docks. During lockdown, this workspace community has provided vital support for SMEs, and now they're preparing several mentoring initiatives for young locals.
The world slowed down during lockdown, but at the same time, things moved incredibly fast: new initiatives to support businesses seemed to launch every day. While useful, many SMEs struggled to keep track of it all. So in order to help local businesses manoeuvre the Covid-19 paperwork, Expressway, the Royal Docks office building community formerly known as Waterfront Studios, decided to establish a dedicated "Expressway Genius Bar".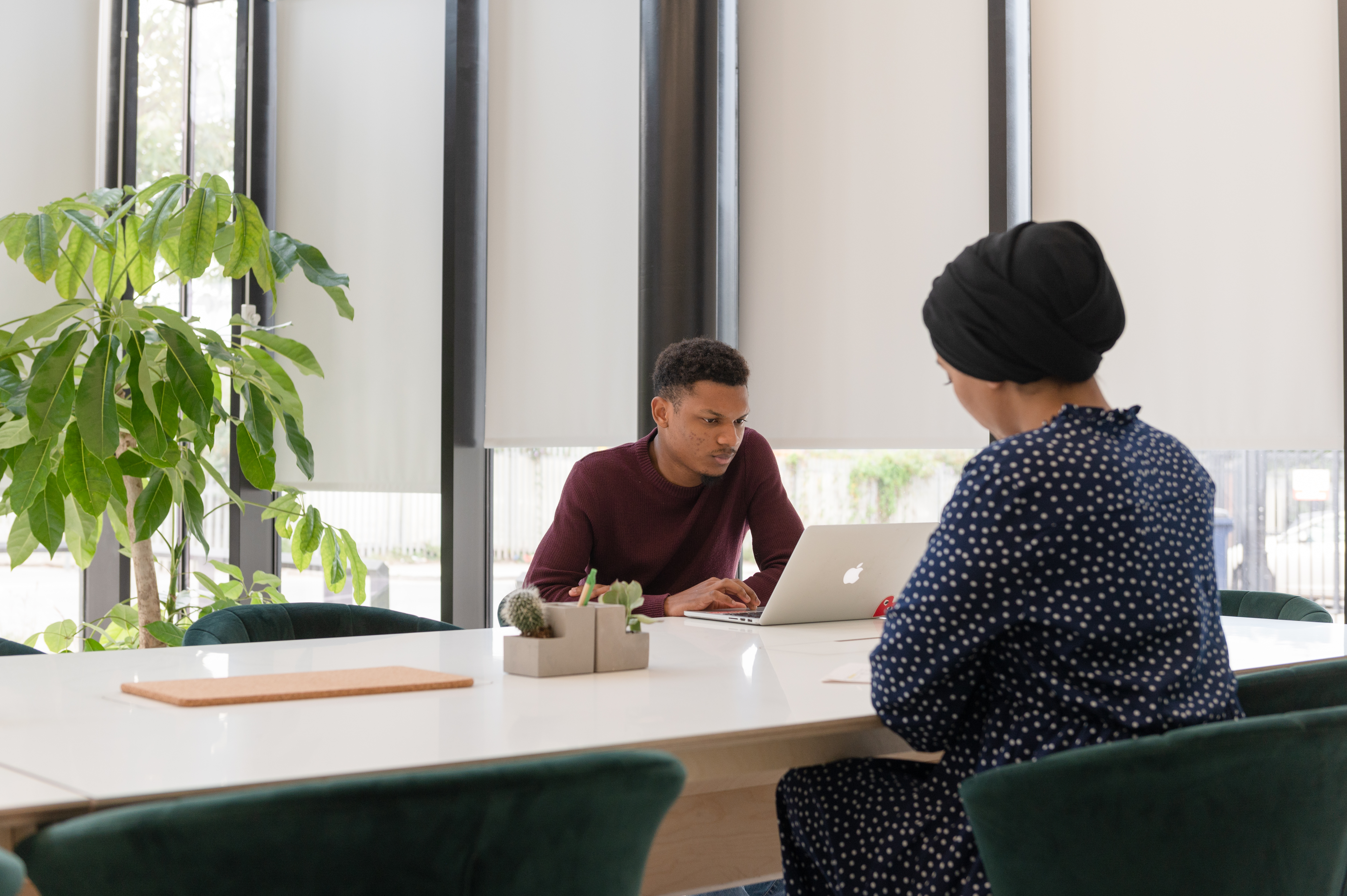 We caught up with Jacob Sandelson, principal at General Projects, which runs Expressway, to hear all about it.
"At the beginning of Covid, we felt we were less in the property business, and more in the business support business," Jacob explains over the phone. For many businesses, the government schemes were key to surviving the pandemic, but between the employment support, cash grants and VAT deferments, there was an overwhelming amount of paperwork.
Expressway is home to 162 businesses, or about 1,000 people, many companies with only a couple of employees. The goal of the Expressway Genius Bar was to take care of the things they all had in common: needing to understand how to access the support they were entitled to. This gave companies back time to run their actual business, whether that was managing a remote workforce, or figuring out new distribution chains when existing models were disrupted.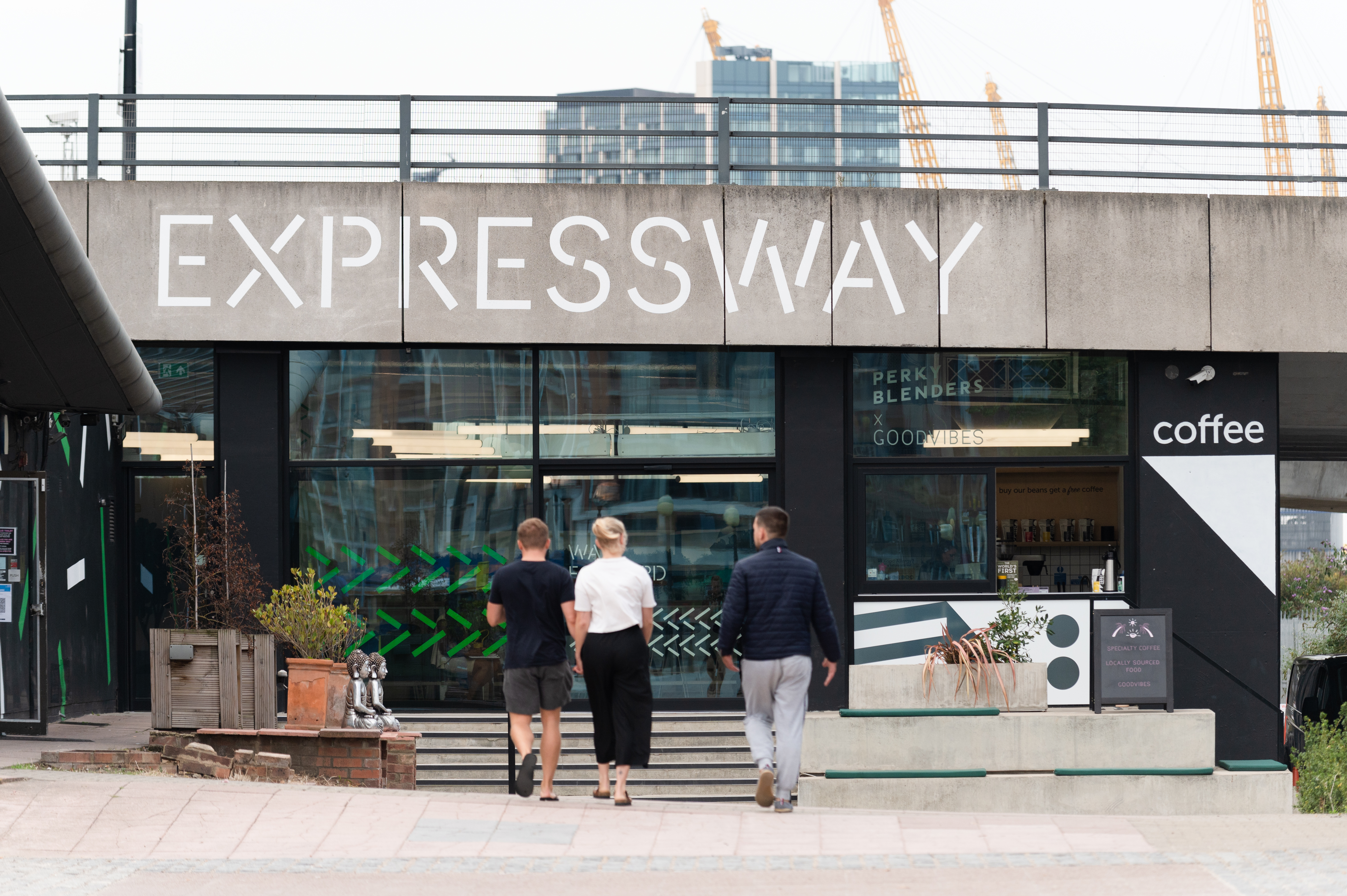 "The Expressway Genius Bar allowed our businesses to focus on what they do best. Over the past few months, we helped over 50 access grants, the furlough scheme, explore microloans, et cetera," says Jacob. He adds that this support is also open to other small businesses around the Royal Docks, and the scheme continues to run to this day.
Most of the people working at Expressway have now returned, with a brand new ventilation system and social distancing guidelines in place. And, at long last, General Projects is finally able to formally relaunch the building — the reimagined Expressway was just days from reopening as the UK went into lockdown. For those who knew the building, located under the Silvertown flyover, as Waterfront Studios, a lot has changed. It's gone from what Jacob describes as "a fairly dated business centre" to a creative collaboration hub.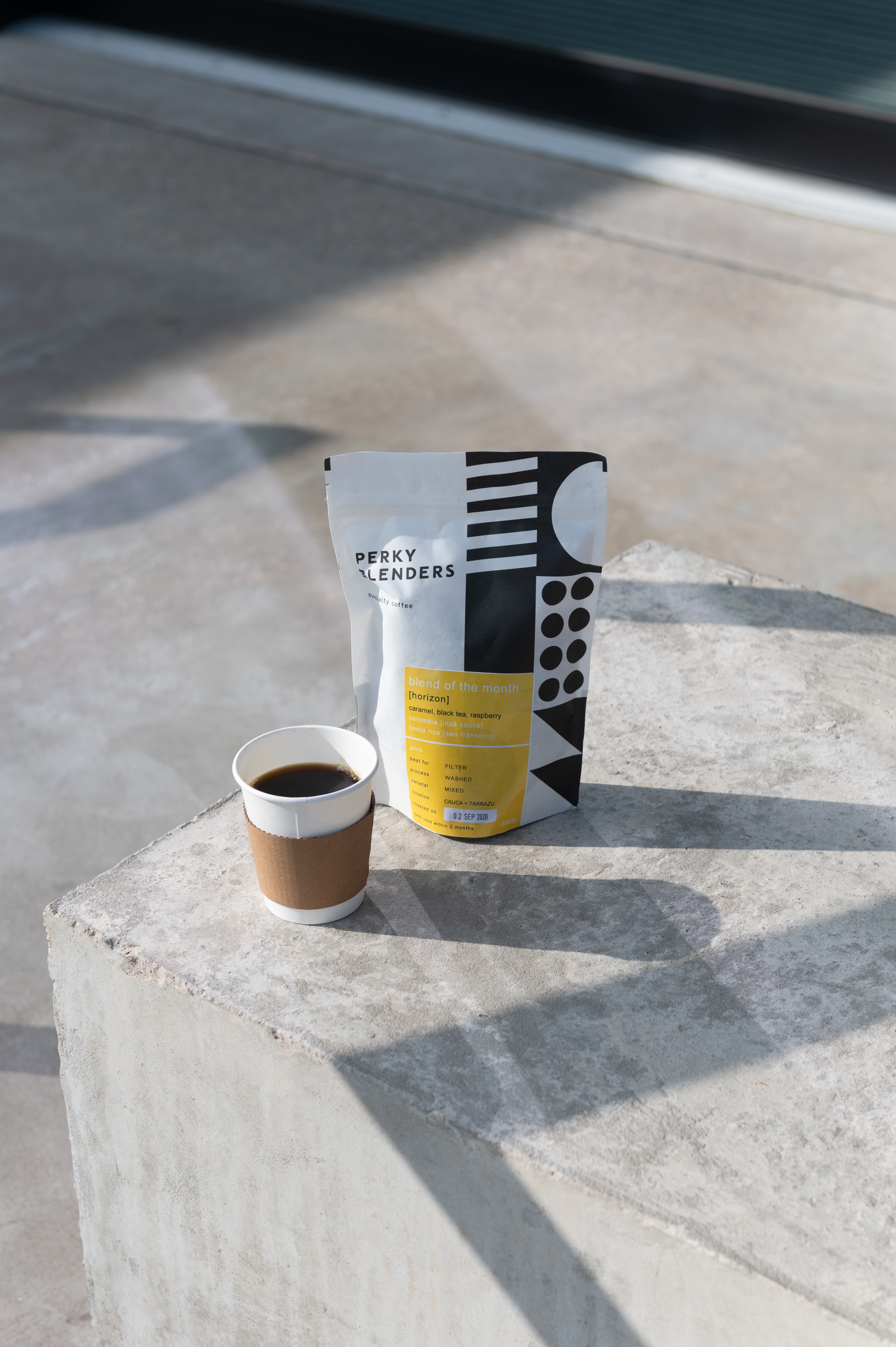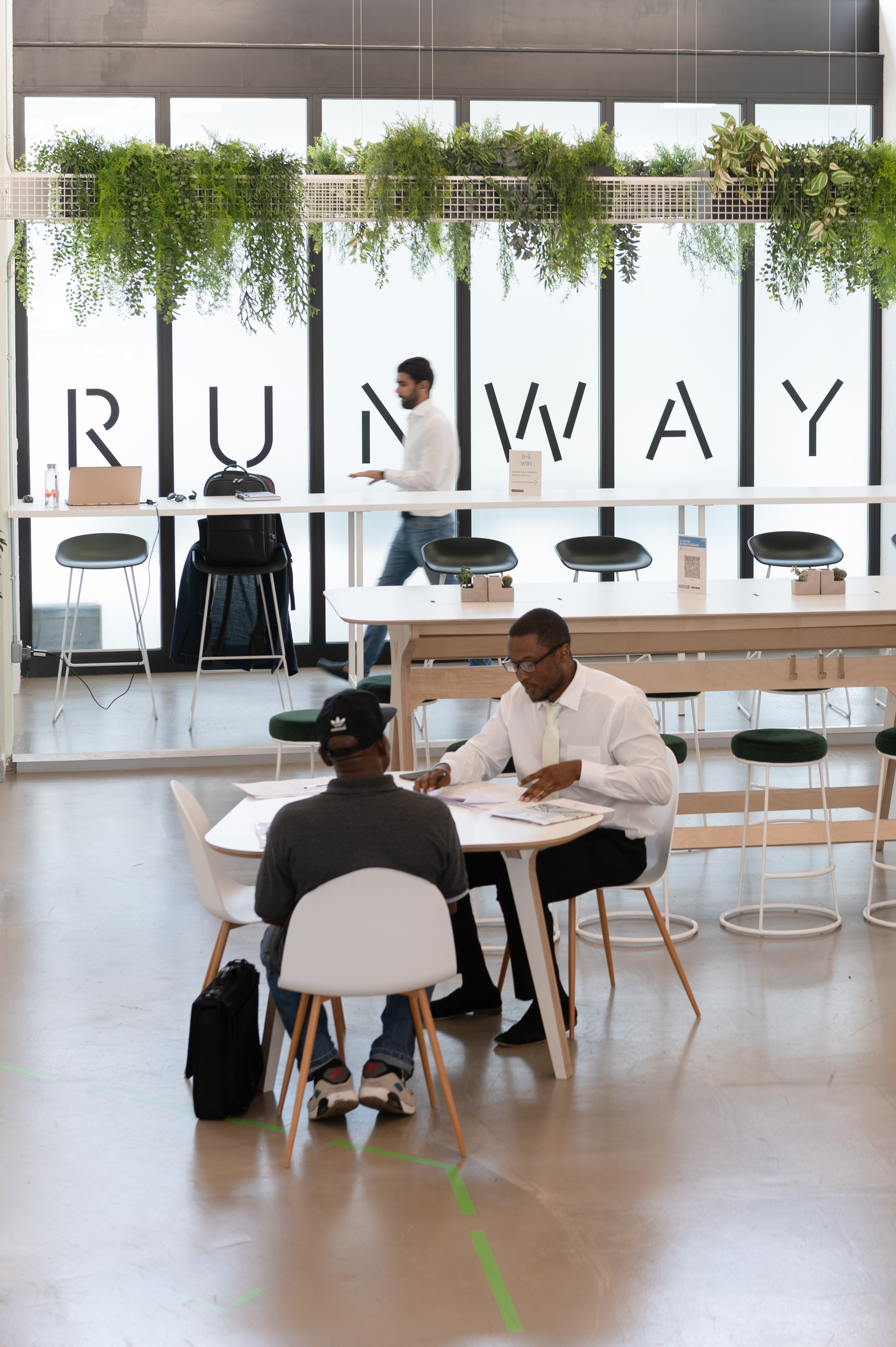 "General Projects is a creative real estate developer and we bought the 120,000 sq ft building in 2018. There were about 160 SMEs working in the building at the time, but it needed a lot of love," he says. Right away, General Projects hosted a get-together in the space of one of its tenants, Husk Brewing, to get to know them. They were amazed to discover that despite having often worked in the same building for years, hardly any of the businesses had any dealings with one another.
"There was a benefit of a circular economy that we felt was really missing from the building," says Jacob, who'd like to see the Expressway companies join forces when that is of mutual benefit. General Projects have transformed the building itself to be more prone to collaboration by redesigning it as an attractive modern workplace, moving the entrance to face the dock, and creating meeting spaces and a cafe to make this a place where people can connect.
This effort to bring people together extends beyond the building. Now, Expressway is gearing up for a series of initiatives aimed at training young people from Newham. In September, an apprenticeship education programme in partnership with Newham College will be launched, as well as a five-year mentoring partnership with Oasis Academy to help local 16-18-year-olds who're joining the workplace for the first time.
Businesses need to find a way to grow out of the Covid hole. One of the best ways to do that is to take on young, talented people.
On 1 October, the first batch of 18-24-year-olds interested in starting their own companies will be able to enter the Youth Incubation Programme. 30 young people per year, chosen to represent the diversity of the area, will be given free desk space and free mentoring at Expressway, plus free interviews with successful entrepreneurs around Newham.
"Due to Covid there's more people looking for work than ever before," explains Jacob, but maybe there's an opportunity for some of those young people to start up their own companies instead. "Also, businesses need to find a way to grow out of the Covid hole. One of the best ways to do that is to take on young, talented people."
---
Explore spaces in the Expressway here.
Stories from around the docks