Art & Culture
Silent Giants of the Royal Docks reveal their secrets in Power themed Podcasts
The Royal Docks Team has proudly partnered with colleagues at the LFA on a new and exciting series of architecture podcasts. Following this year's theme on Power, this series of 5 podcast and walking tours celebrate the 'power of infrastructure' across the Royal Docks.
With insight and education delivered with every step along the tour, we hope you will enjoy listening to Shaun Lees, Sam Nicholson, Laura Littleton, Mike Davies, Scott Derben, Graham Stark and James Santer as much as we have.
Millennium Mills
with Graham Stark, Lendlease (Silvertown), and James Santer, Allford Hall Monaghan Morris (AHMM)
Royal Docks Impounding Station
with Scott Derben, Royal Docks Management Authority (RoDMA)
Tidal Basin Pumping Station
with Mike Davies, Rogers Stirk Harbour + Partners (RSHP)
Thames Barrier and KGV Flood Gate
with Sam Nicholson and Laura Littleton
The Patera Building
with Shaun Lees, Patera Engineering Ltd
**
You can learn about these projects from the comfort of your own home. However if you happen to be in the docks, you can find the projects by using the map below.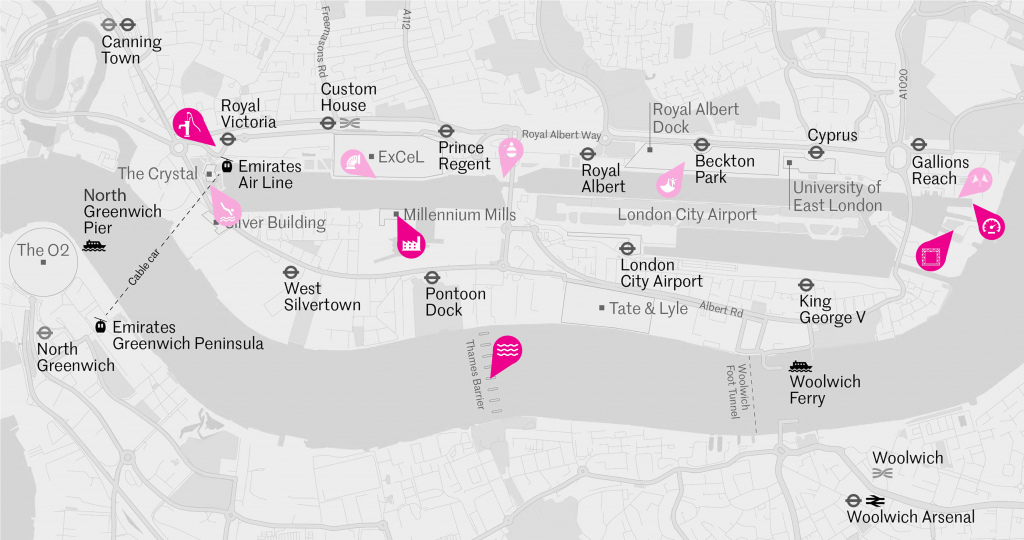 Stories from around the docks