People
Meet the newcomers making a life in the Royal Docks
New coffee shops, food trucks and secret parks – we have a lot to love here. As new housing is going up all around us, we spoke to a newcomer about coming to the Royal Docks.
"One thing I really love about the Royal Docks is walking along the river down to Royal Victoria. It's quite vibrant because people tend to go out around there, and there are shops and food trucks. When people come to visit me, that's a go-to place." Chinedu Okafor (29) is one of the Royal Docks' new residents, having moved into Brunel Street Works in December of last year. There's a lot of people in his situation - we will ultimately have 30,000 new homes to support the impressive growth we're about to see.
Owning feels different than renting, says Chinedu, a first-time buyer who opted for a two-bed flat so he can have a home office and guest room. "Everything means a little bit more. Now, when people visit me, I'm kind of watching them, wondering if they're touching the walls," he laughs. Chinedu lived in Gallions Reach before moving to Brunel Street Works, which is located between Canning Town and Royal Victoria. This housing development by Linden Homes, which has 975 flats, is part of the government's help-to-buy scheme, meaning it's more affordable with only a 5% deposit required.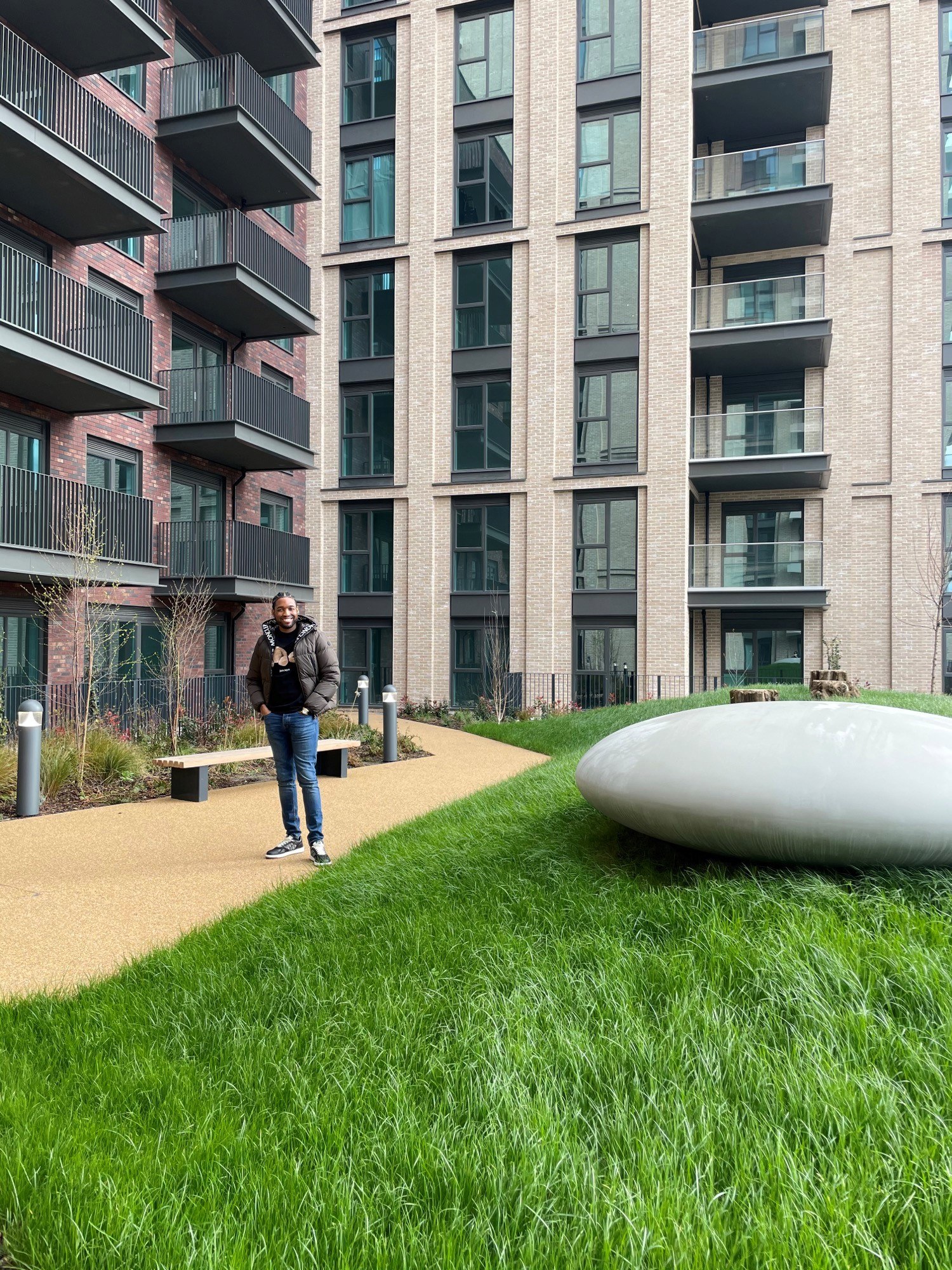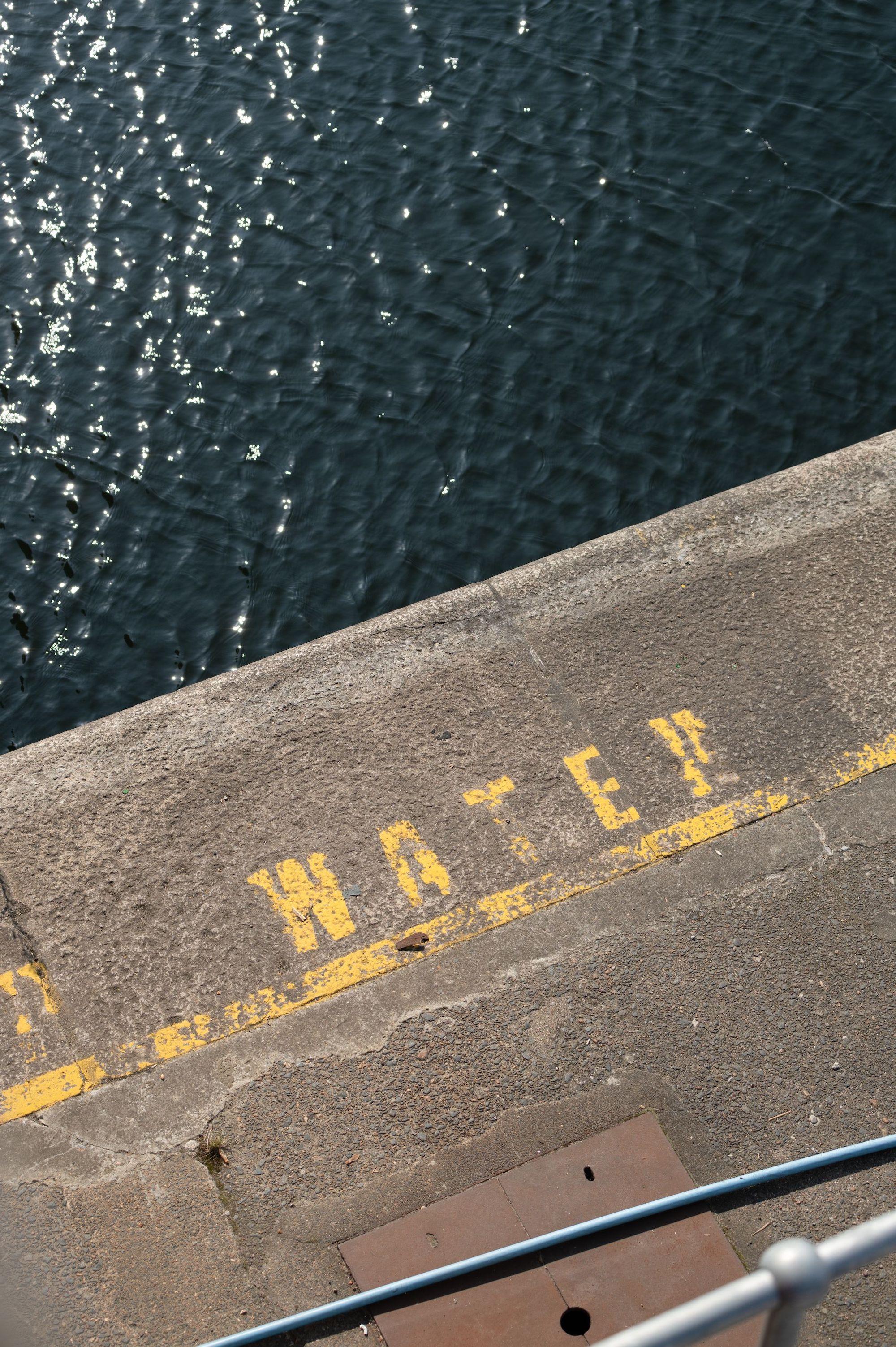 Chinedu originally moved to the Royal Docks because it was so close to his work in Canary Wharf, but even as he now works in Shoreditch, he decided to stay: "I got very settled in the area. Transportation is very decent too, so it made it very comfortable to stay here."
Growing up first in Nigeria and then in Stratford, Chinedu knows East London pretty well - the Royal Docks has changed significantly in recent years: "It's pretty affordable, which is why I think it attracts people around my age group and young families. ... You really get a bit of both here: a relaxed feel because you have the river and the parks, but you don't feel like you're too far from the city either, because the transport links are really good."
Yapix Coffee and Wine House in Hallsville Quarter is a really nice place, the people are lovely. It's my favourite place to go to right now.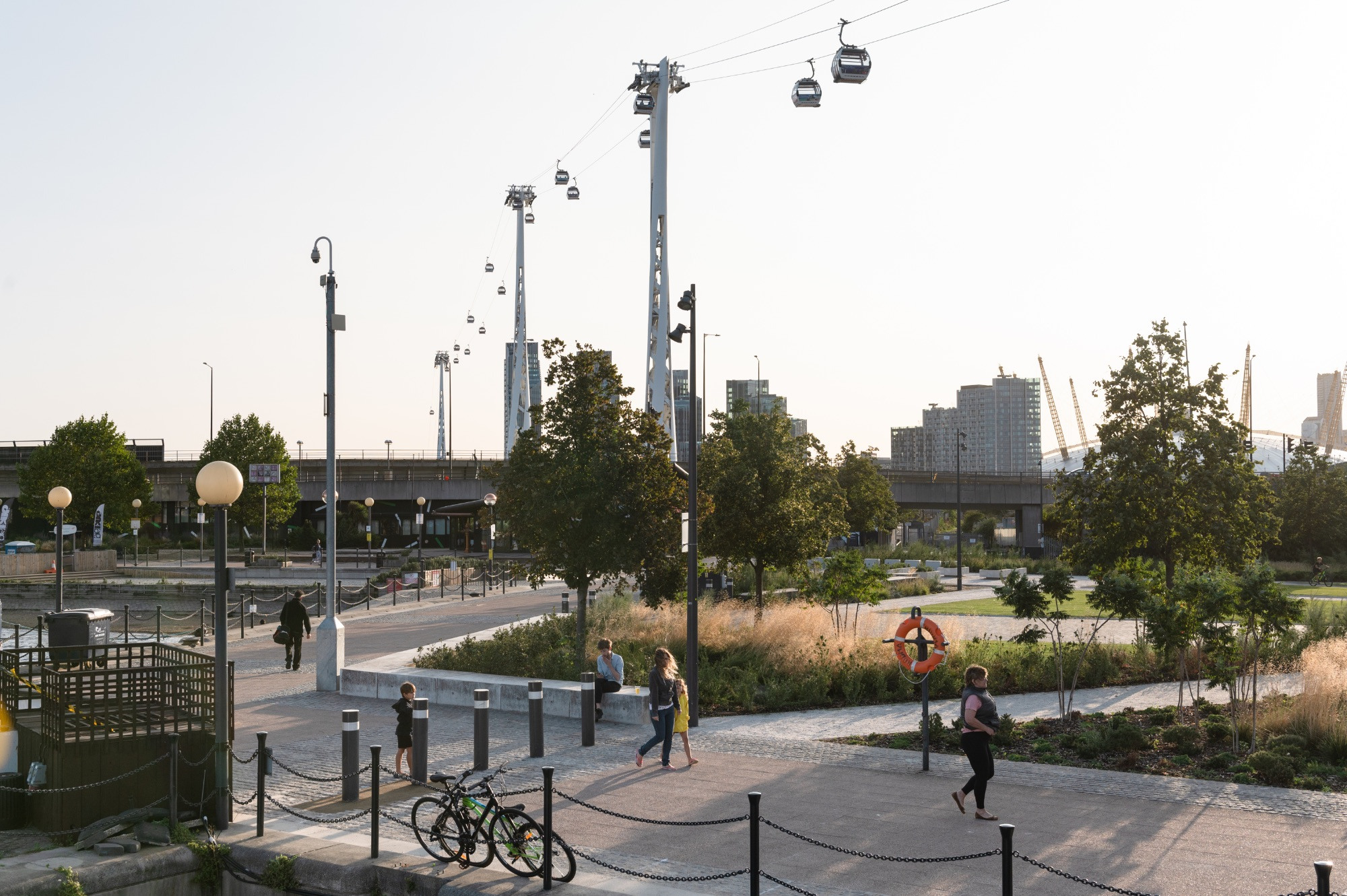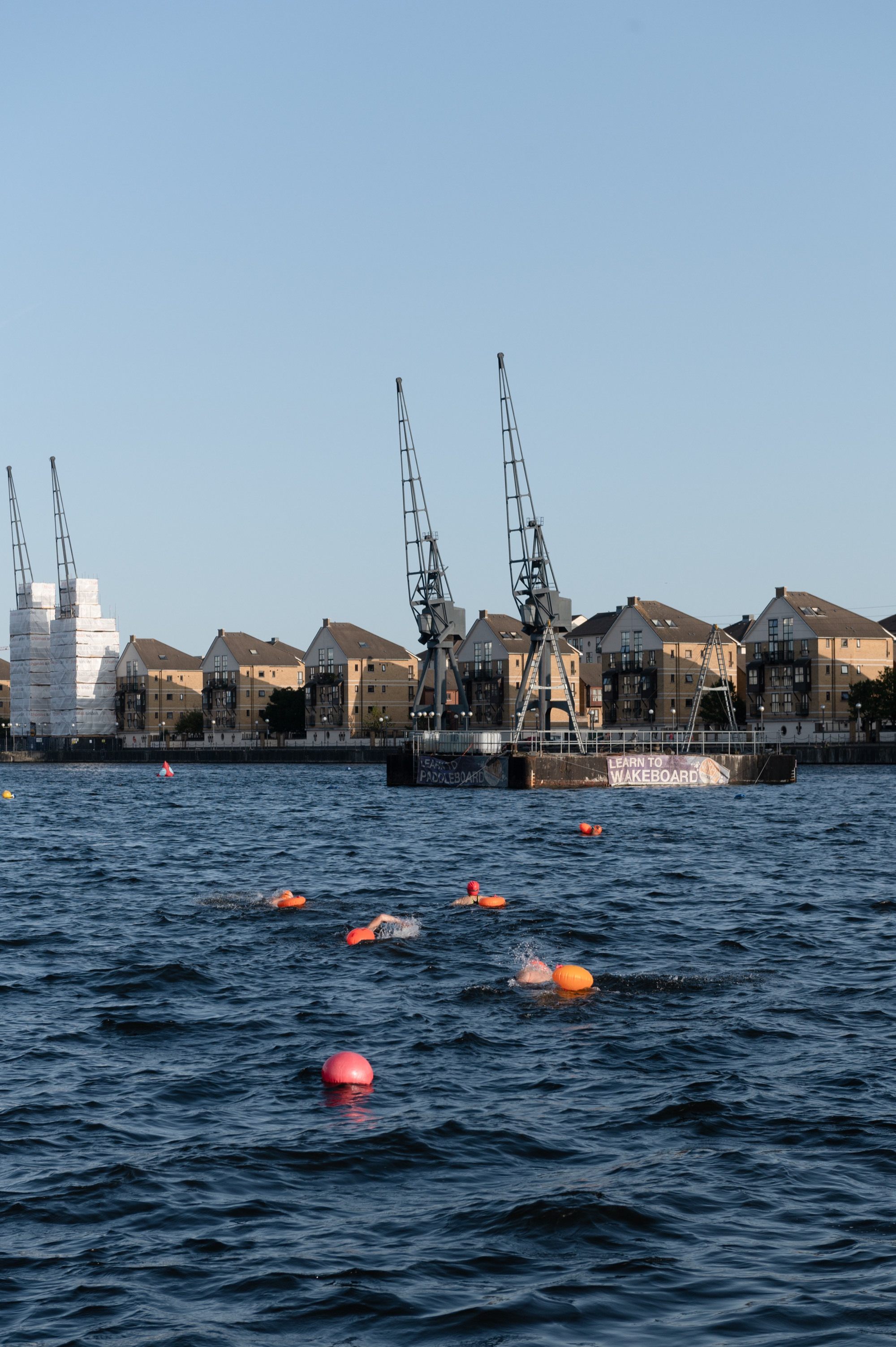 But the Royal Docks is still a hidden gem: "A lot of people don't even know that this exists," says Chinedu. "But it's almost like the Royal Docks is full of little villages. Canning Town has lots of stuff going on, and so has Royal Victoria. Then there's the Royal Wharf development which is like another community." Chinedu is intrigued by the history of the area: "It's so interesting to see how much it has developed over the time, and you can still see some of the old warehouses around. That gives it character." At the same time there's major locations like ExCeL; Chinedu, who works in fintech, has attended events there on future communications technologies.
In between all of that, new bars and restaurants are constantly popping up, like Yapix Coffee and Wine House in Hallsville Quarter: "It's a really nice place, the people are lovely. It's my favourite place to go to right now." As much as he loves taking long walks around the docks, Chinedu is also a frequent visitor to the gym in Canning Town, relieved to get back to classes after lockdown. "The one thing I'd like to see more of in the area is a few more restaurants and essentials – things that keep you in the area instead of having to go to Canary Wharf. That way you'd invest your money back into the area, which I think would be really good."
Chinedu imagines he'll stay in Brunel Street Works for at least another five years, if not more: "The high street that they are building just behind me should be done by then – they're looking to finish in 2023." Chinedu has a sense of having come at just the right time: "Most of the residents that I speak to within my development have an excitement around the fact that we feel everything is coming to life."
---
Royal Docks photography: Tian Khee Siong
Brunel Street Works photography: Courtesy of Vistry

In the coming years, 30,000 homes will be built in the Royal Docks. Much of this will be affordable houses, so that this can be a place for everyone.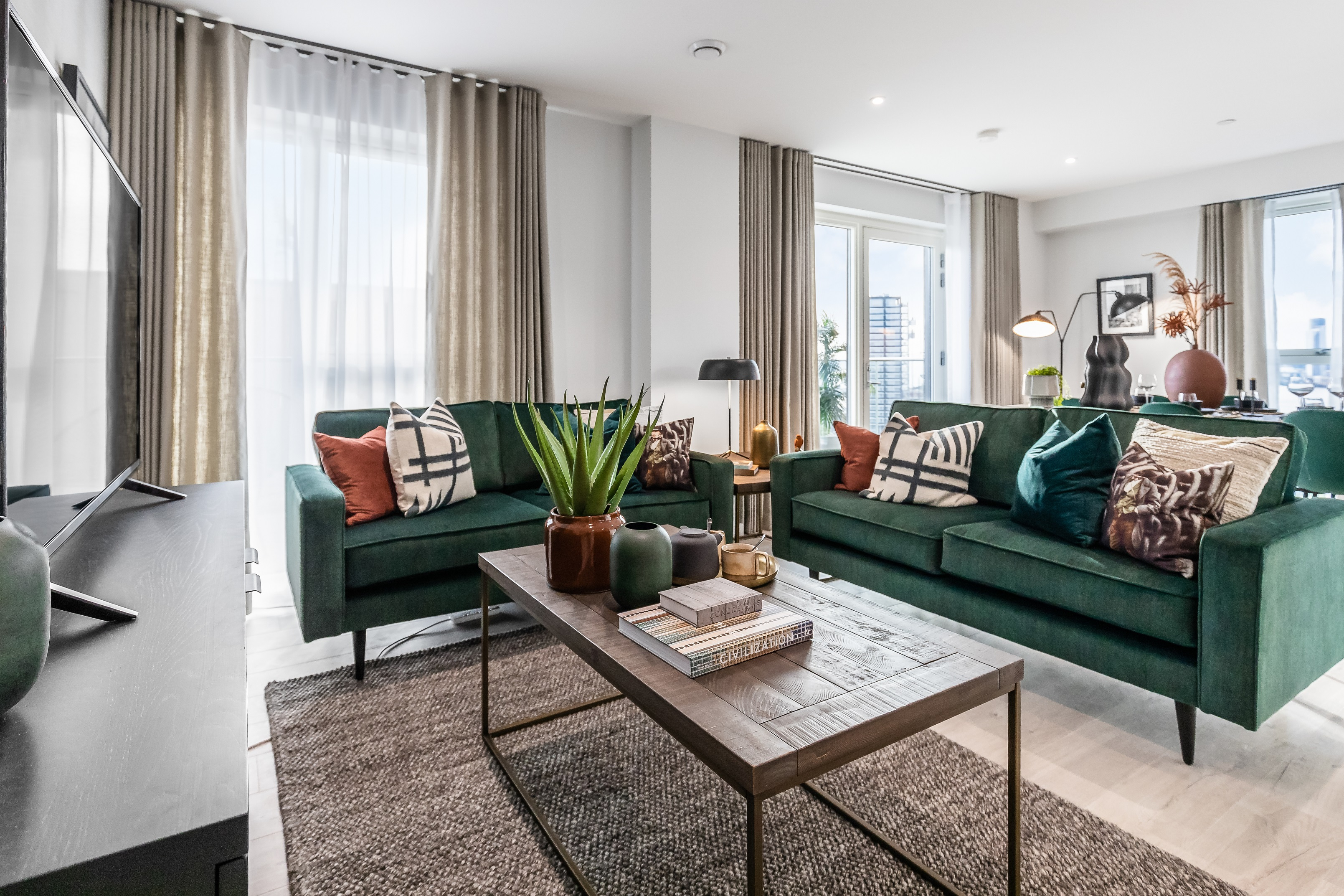 Stories from around the docks