People
London City Airport champions the STEM pioneers of the future
How would you design an airport departure lounge that prioritises the needs of five different customers, has a considered floorplan, and comes in on budget? Oh, and you'll need a catchy slogan for it too.
It's a task that would cause capacity planners to frown, reach for their spreadsheets, and get finance and marketing on the phone. But teenagers at London City Airport's STEM in Aviation event had just half an hour to prepare their designs for a judging panel that included airport CEO Robert Sinclair and aviation minister Baroness Sugg.
400 students from schools across East London had descended on the ExCeL centre for the annual event. After a morning of hands-on challenges run by the airport's business partners, the afternoon's competition was the main event. On offer for the winners was a tour of the airport, career guidance, and a trip in the flight simulator at the Emirates Aviation Experience.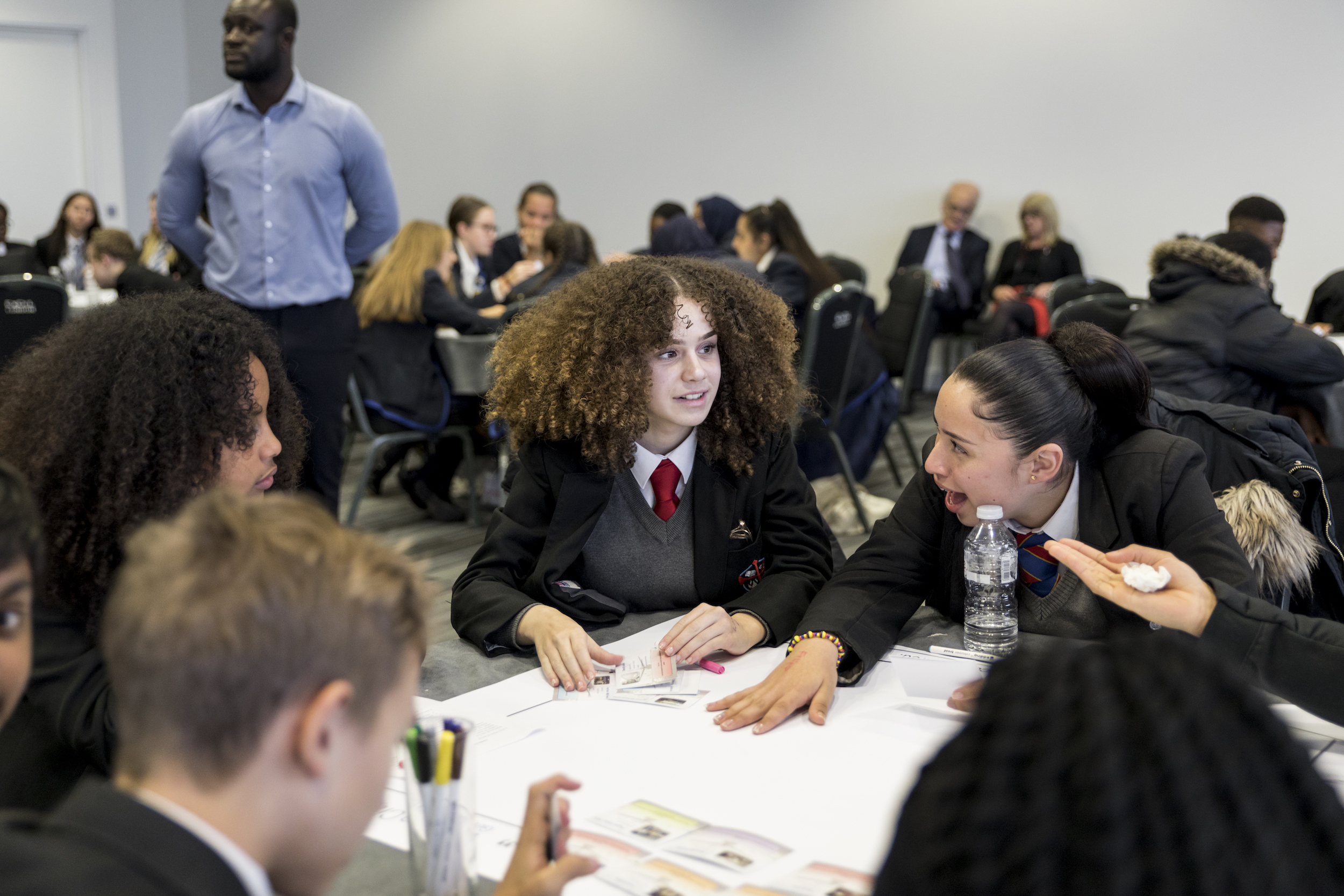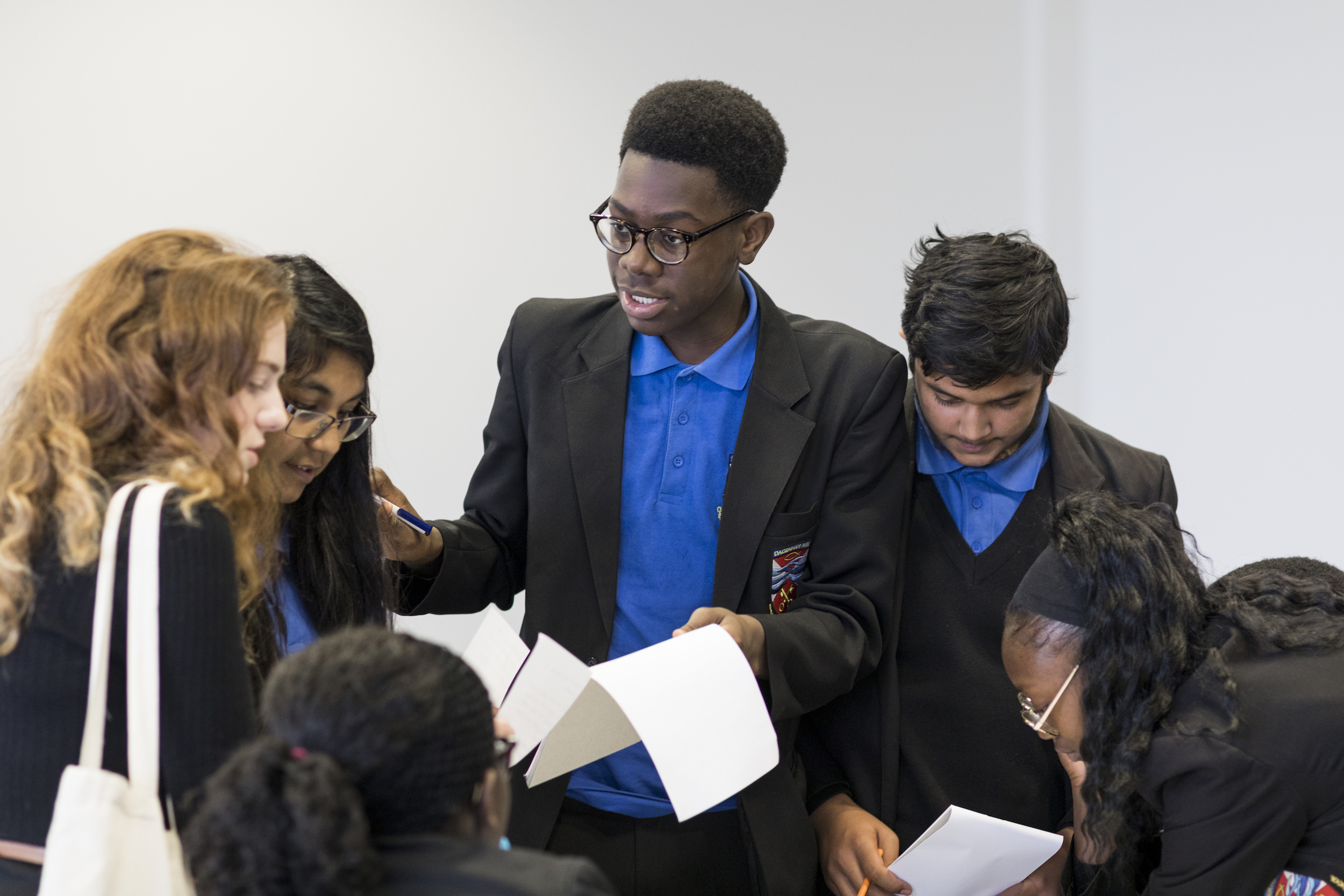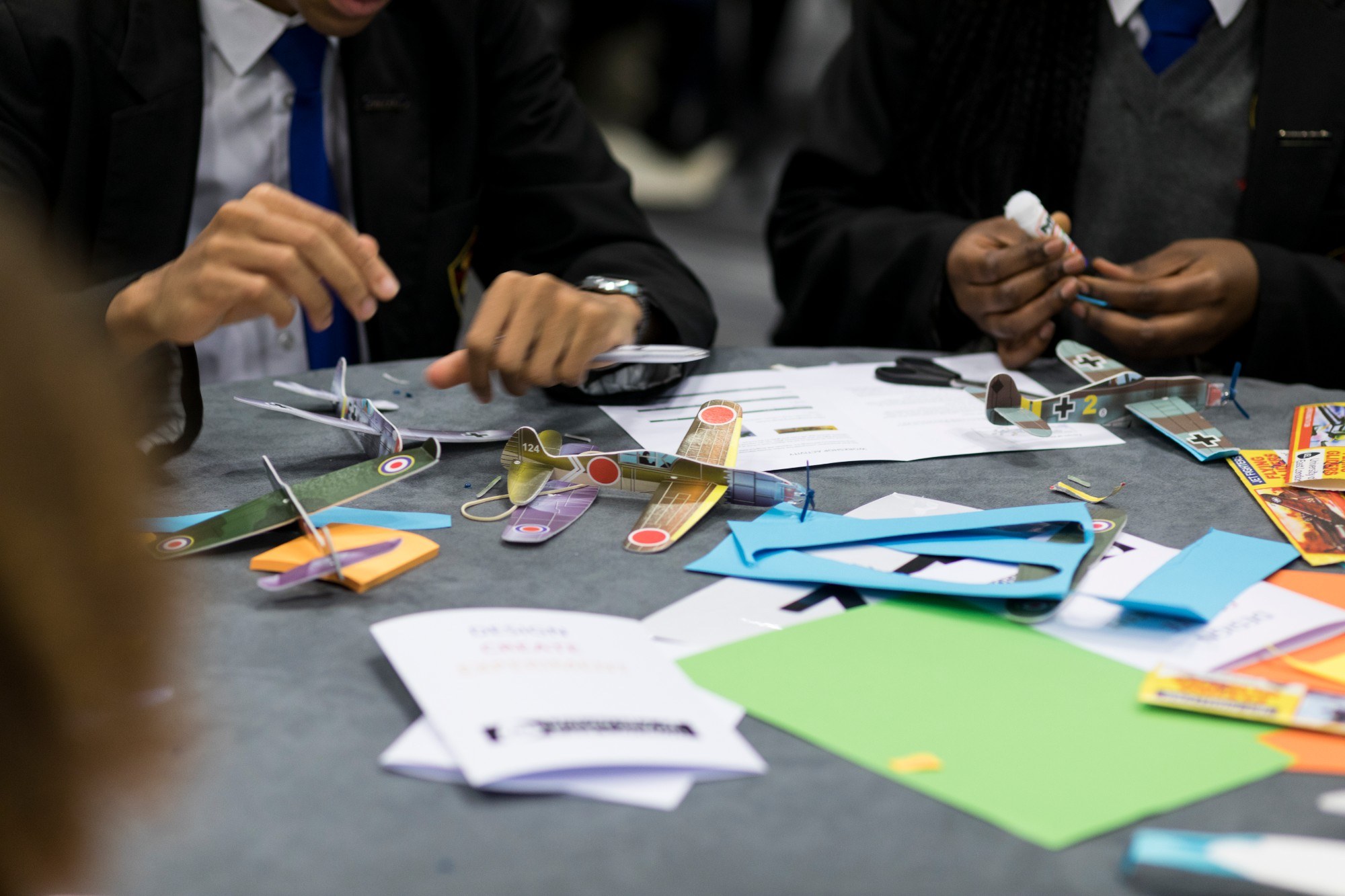 As students sketched logos and debated their priorities, one of the teams from Thomas Tallis School shared their highlights of the day. Kristan, who hopes to go into astronomy, enjoyed the interactive element, "You get to learn more if you do it yourself." The technical side of engineering intrigued others. Freddy explained, "It stood out to me that there's so much science behind how a plane takes off."
After eight presentations in front of a packed auditorium, Barking Abbey School went on to claim the prize. Their tagline, "where the world connects", thorough consideration for the needs of disabled people, and presentation with panache ("it's like Pablo Picasso drew it") won the day.
Ali Nicholl from partner organisation Iotic Labs called the programme brilliant, saying, "STEM events tend to be either very techy, or a bit narrow, but this has something for everyone. It covers all four letters." Attending for the first time this year alongside BAM Nuttall, Nicholl had spent the morning demonstrating how a simple webcam can bypass the dangerous chore of checking on equipment by the side of a railway. He was heartened by the enthusiasm of female students in particular, "People asked about careers four times, and they were all girls." Women still constitute just 24% of the STEM workforce in the UK, but if Nicholl's straw poll is anything to go by, that may be changing.
It's brilliant. STEM events tend to be either very techy, or a bit narrow, but this has something for everyone.
Ali Nicholl, Iotic Labs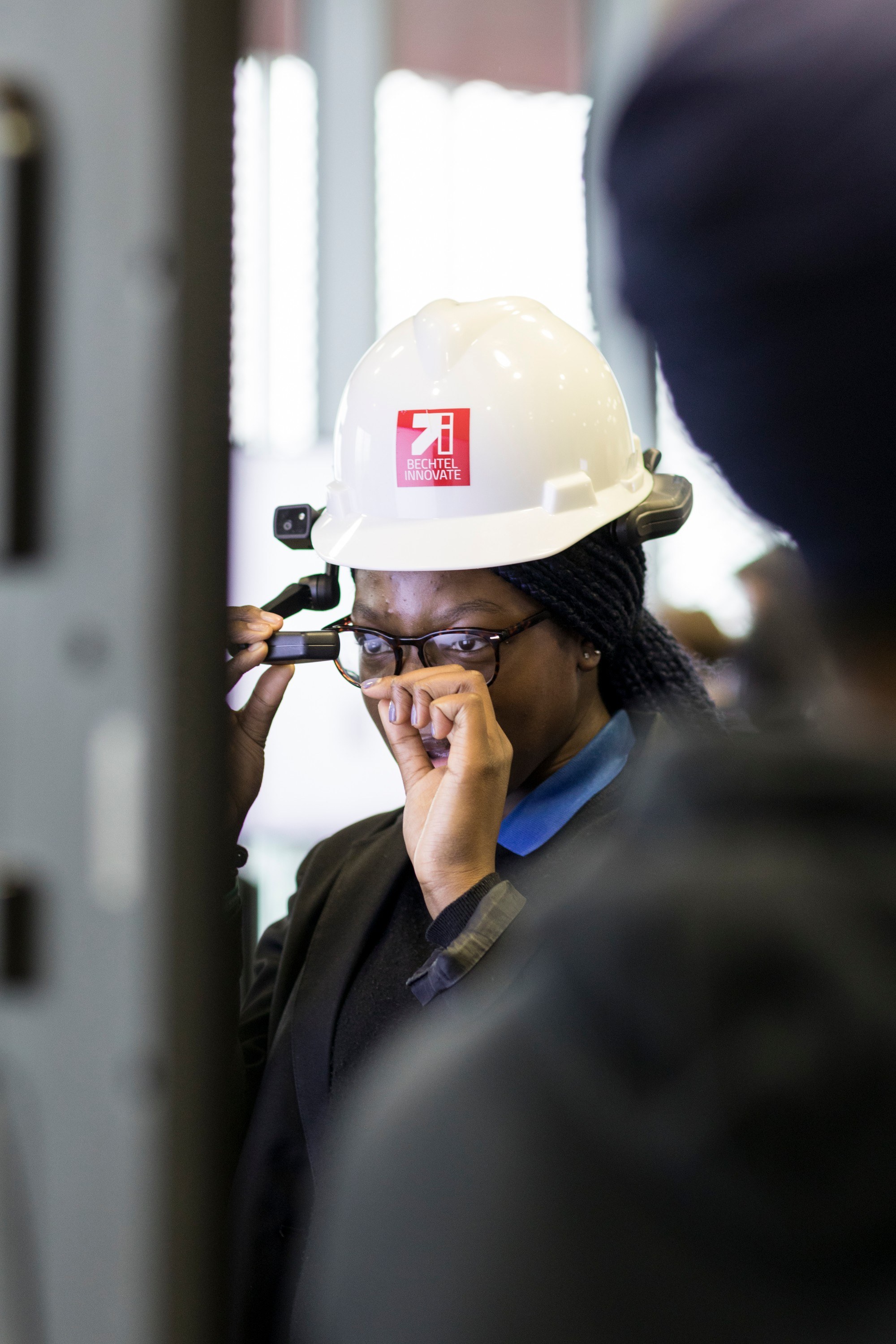 London City Airport (LCY) will need all the technical expertise it can get as tech plays a central role in its expansion. By 2020, it will become the first airport in the UK to have a digital air traffic control tower.
The charisma of the STEM in Aviation attendees was matched by a marked concern for accessibility, fostering multiculturalism, and protecting the environment in their terminal designs. And, in the new year, LCY will announce the details of a bursary worth £5000 each for East London students who wish pursue the field. Between them, the future of science, technology, engineering, and maths is in good hands.
---
Departure lounges are just the beginning: learn more here about London City Airport's expansion.
Stories from around the docks