Art & Culture
Light installation plays poems by Canning Town children
Walking past the Crystal Building over the last fortnight, you might have spotted these red LEDs beaming enigmatic letters out over the dock. Look more closely, and you can see that each small circuit board flashes out a different haiku letter by letter.
Horizon Lines is an installation art piece by Output Arts, an artistic duo comprising Andy D'Cruz and Jonathan Hogg. It's also by Class 5F and Class 5A at Hallsville Primary School in Canning Town. Children wrote poems on the theme of water, their dreams and aspirations, as well as what the future might hold. D'Cruz and Hogg then programmed each haiku onto a different chip, and installed the work in the front window of the Crystal Building.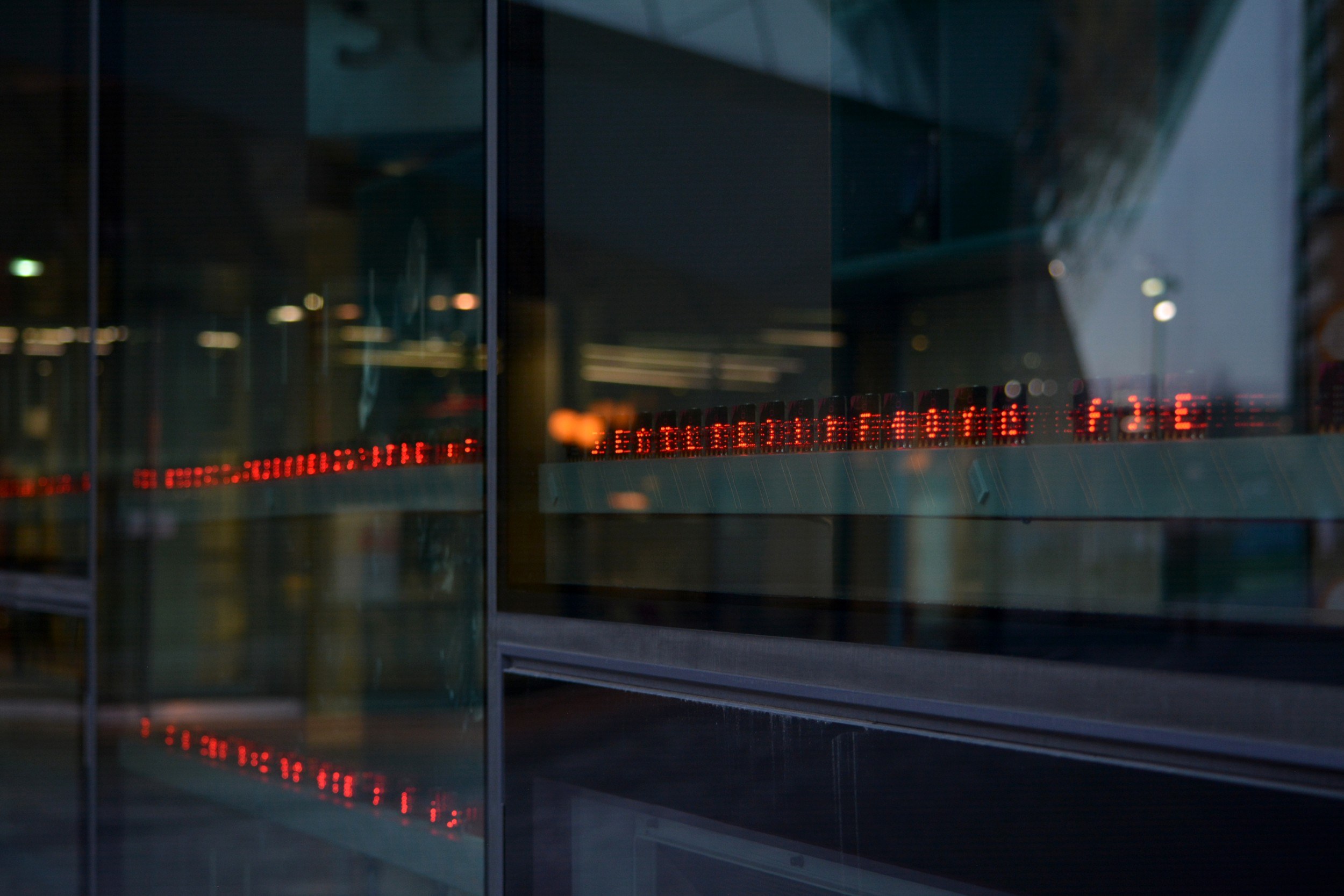 D'Cruz and Hogg say, "The piece combines modern educational technology — BBC micro:bit computers — with the ancient Japanese poetry tradition of haiku. The shimmer and shine of the LEDs mirrors the glinting light on water as one stands looking out to the horizon in contemplation. We hope you will enjoy the spectacle of this shimmering poetry, as well as taking some time to stop and reflect on a single poem."
The work was commissioned as part of Newham Word Festival, a two-week celebration of all things words. A unique programme brought celebrity writers such as Michael Rosen together with Newham's local authors, through curation that embraced the borough's literary breadth and variety. Read more about the festival here.
One time at the beach sitting, wave took my slipper, but I got it back
Haiku, Hallsville Primary School
The young will look old, grannies will learn gymnastics, the city will float
Haiku, Hallsville Primary School
I am very good, but my family will say: be an engineer
Haiku, Hallsville Primary School
Stories from around the docks