Art & Culture
Launch of the fifth edition of the Pews & Perches Design Competition
The Royal Docks Team has launched its fifth round of the prestigious Pews and Perches design competition in partnership with the London Festival of Architecture (LFA). The competition aims to deliver six new bespoke public benches installed at various locations around the Royal Docks in 2024.
Now in its fifth year, the competition provides an opportunity for architecture and design students, recent graduates and emerging practitioners to showcase their talent using creative approaches to repurposing materials and drawing inspiration from the Royal Docks, its close relationship to the water and the communities who live here. From a bench making use of the wind to perform as a riverside instrument to a design inspired by an unusual shipment of elephants 70 years ago, Pews and Perches shines a spotlight on diverse talent and fresh design perspectives.

We're thrilled to be working with the Royal Docks team on our fifth and final Pews and Perches competition this year.
Eliza Grosvenor, Head of Programme, London Festival of Architecture
This year's brief is seeking proposals that embrace, explore and test circular economy principles in their design. Earlier this year, The Mayor of London set out his vision of London's transition to a circular economy in the draft London Plan and published a primer on integrating circular economy principles into the design process. As we look to the future of the industry, the imperative of re-using and preserving materials is unquestionable. This is an opportune moment to experiment with designs that align with the demands of both people and planet.
Six winning designs will be selected, with winners awarded £2,200, including a design fee of £500, to develop, build and install their bench in the Royal Docks.
The deadline for proposals is midday on 21 November 2023.
Interested applicants are invited download the brief and submit their proposal via the online form here.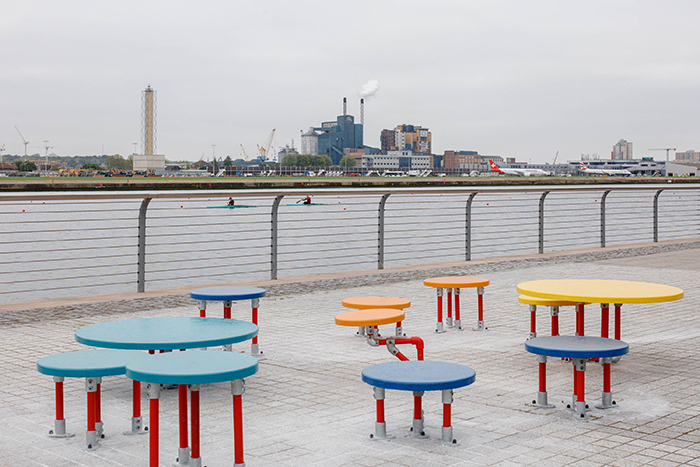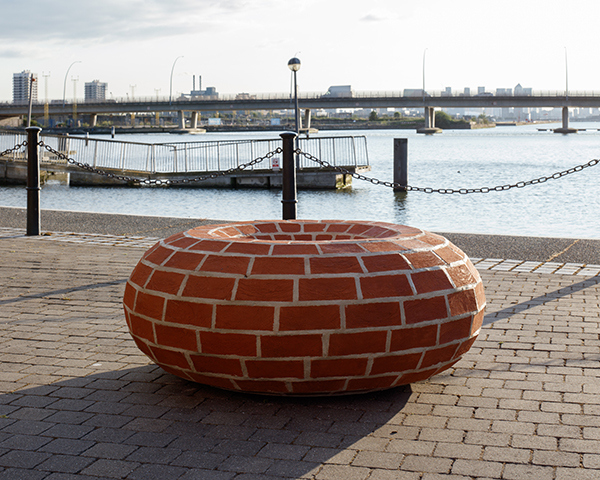 Dan Bridge, Programme Director of the Royal Docks Team said:
"The Royal Docks Team is delighted to collaborate once again with the London Festival of Architecture on the Pews and Perches competition. To date, in partnership with the LFA, we have supported 19 creatives in showcasing their talent and installing their unique designs across the Royal Docks. Every year, I have been amazed by the ambitious and innovative designs crafted by a diverse group of exceptionally talented aspiring architects and designers. The winning teams have consistently produced remarkable and thought-provoking benches, skilfully responding to both the project brief and to the distinctive history, heritage and landscape of the Royal Docks.
This year's brief touches on one of the most pressing issues of our time. It will challenge the designers to think creatively about how the built environment can play its part in fostering a more sustainable London and I'm really excited to see what ideas come forward."
Eliza Grosvenor, Head of Programme, London Festival of Architecture, said: "We're thrilled to be working with the Royal Docks team on our fifth and final Pews and Perches competition this year. Forming part of our LFA2024 programme, this year focuses on what we can learn from the next generation of designers, by giving them the opportunity to test out and embrace circular principles in a live public realm project. We can no longer continue to design and create as we have been, and this project can play a role in how we can rethink ways of working with materials, spaces and processes – a mission we are very grateful to the Royal Docks for sharing."
Deadline and submission details
Submissions open: 11th October 2023
Submissions close: 21st November 2023 (midday). Late submissions will not be accepted.
Expressions of Interest are submitted via this link and should be in a PDF formation of no more that 5MB and 10 A4 pages. You will receive an email confirming receipt of your submission.
See the designs for previous editions of Pews and Perches benches below:
2023 (fourth edition)
2022 (third edition)
2020/21 (second edition)
2019 (first edition)
Stories from around the docks