Art & Culture
In photos: The Silver Building's launch party
It's a bold move to host a launch party almost a year after you opened. But that's the date that The Silver Building in Silvertown chose to toast its inception.
Over the past year, this "mad beautiful lump of 1960s architecture", as its entrepreneur Nick Hartwright describes it, has become home to a number of prestigious creative businesses. After standing empty for more than 20 years, this former Carlsberg Tetley office block now provides space for Glastonbury set designers Block 9, fashion darling Craig Green, and interiors specialists Studio Rhonda.
Creative community in place? Nibbles plated? Neon-lit life drawing session-meets-drag performance prepared? Then it's time to launch.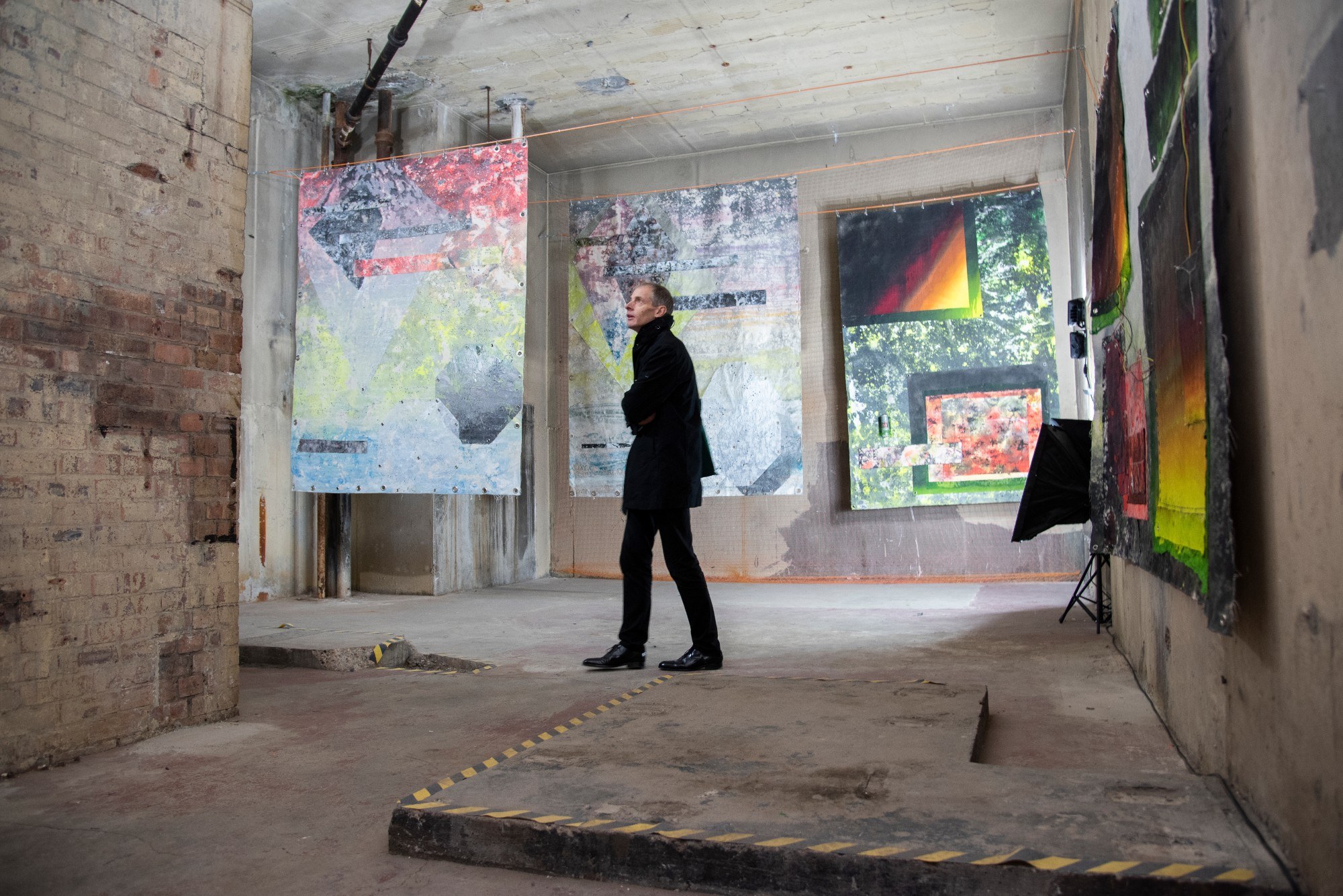 From the other end of the docks, University of East London (UEL) photography lecturer Paul Greenleaf and his students joined the evening, and it's their photography you can see here.
This was an occasion that crackled with energy. It radiated out from the heaving reception area, where the crowd sampled falafel bites, and drinks from the new brewer in Silvertown, Husk Brewing. But it didn't stop there. Rather, guests had the chance to discover room after room of performances, exhibitions, and open studios.
You might find yourself sitting down for a charcoal portrait with collaborative artist couple Floating Concrete, admiring audience sketches of Bj McNeill's drag act, and talking tapestry with Hartwright's dad, David, a restorer on the second floor. With no map to guide visitors around this sprawling Brutalist structure, it was easy for the odd performance to pass you by entirely.
The idea was to open the building and let people get lost.
Nick Hartwright, The Silver Building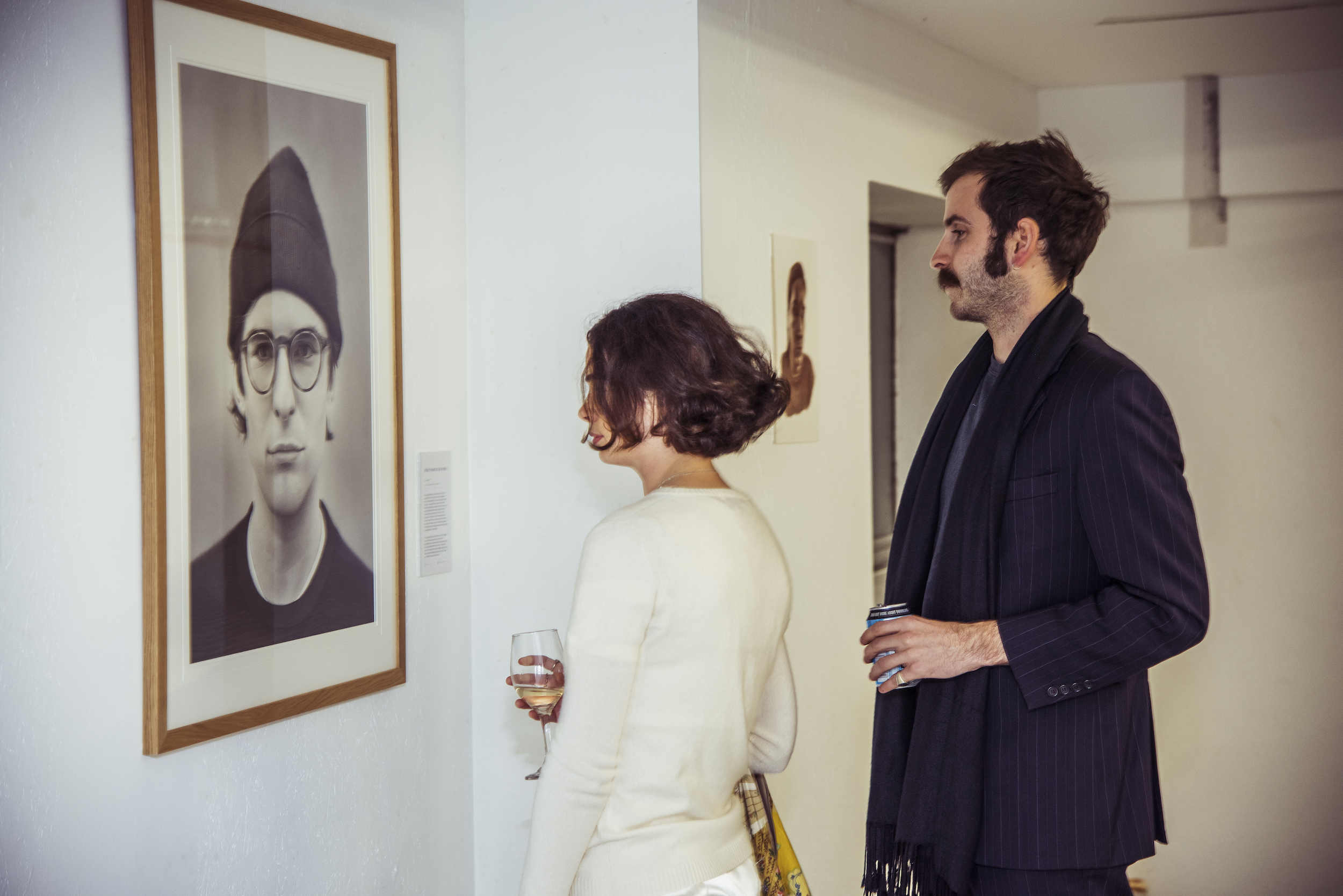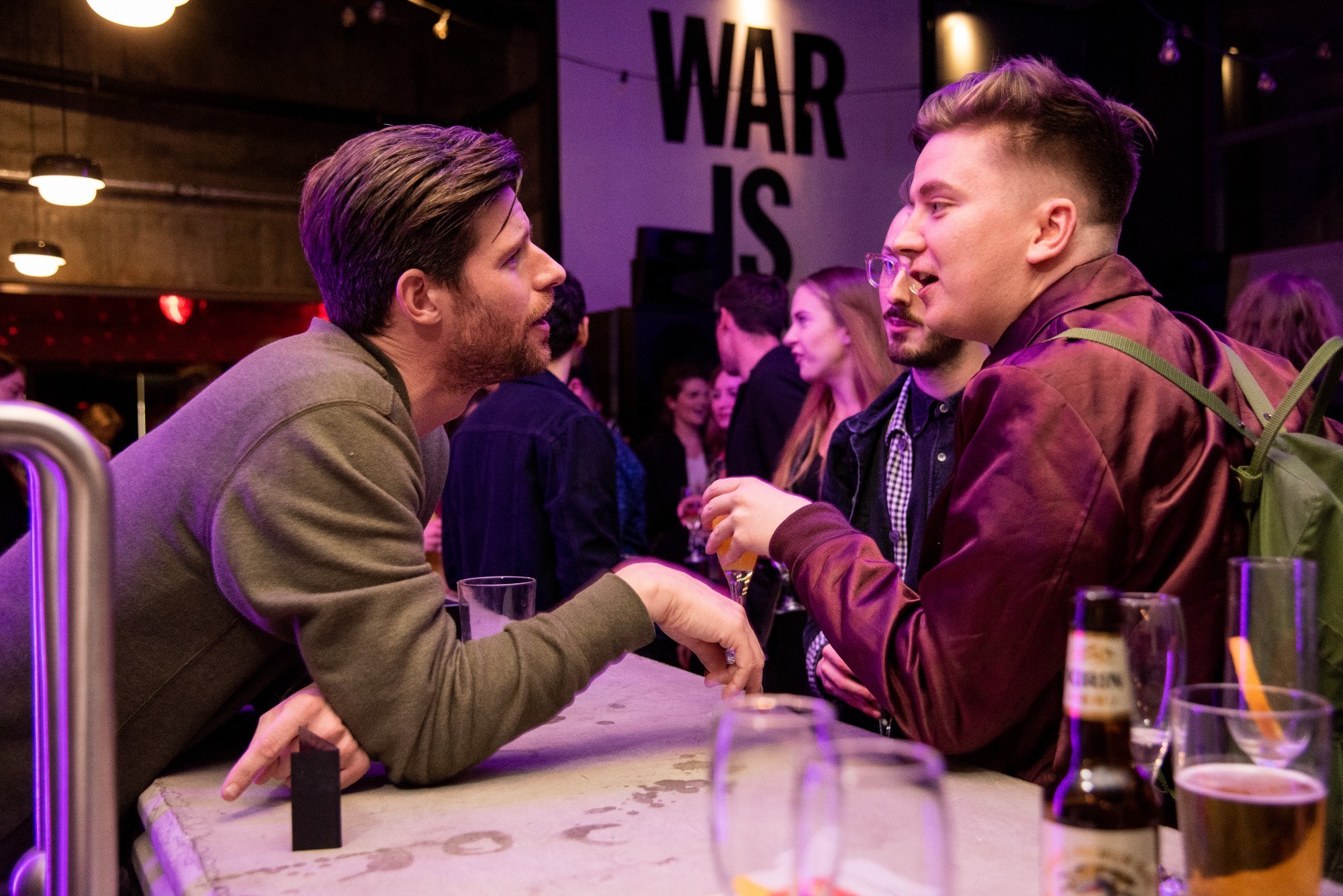 This serendipity was deliberate. Hartwright commented, "The idea was for people to have a drink at the bar, do a bit of the usual hobnobbing, and then go off and find a geezer in a bikini doing life drawing, or the tenants who were doing exhibitions in the back staircase. And to really let people explore and find that, to open the building and let people get lost."
As 'meanwhile' spaces go, the Silver Building is as far from a pop-up as you can imagine. Instead, it's an incubator. When its years on this site expire, some of its creatives will become part of the next stage in the area's development. More immediately, they're seeking local artists to fill their exhibition halls with work and are considering hot-desking provision. Stay informed about opportunities like these, as well as the cohort of up-and-coming talent here.
Photography by UEL photography lecturer Paul Greenleaf and student Andu Kaprar.
The Silver Building is this mad beautiful lump of 1960s architecture.
Nick Hartwright, The Silver Building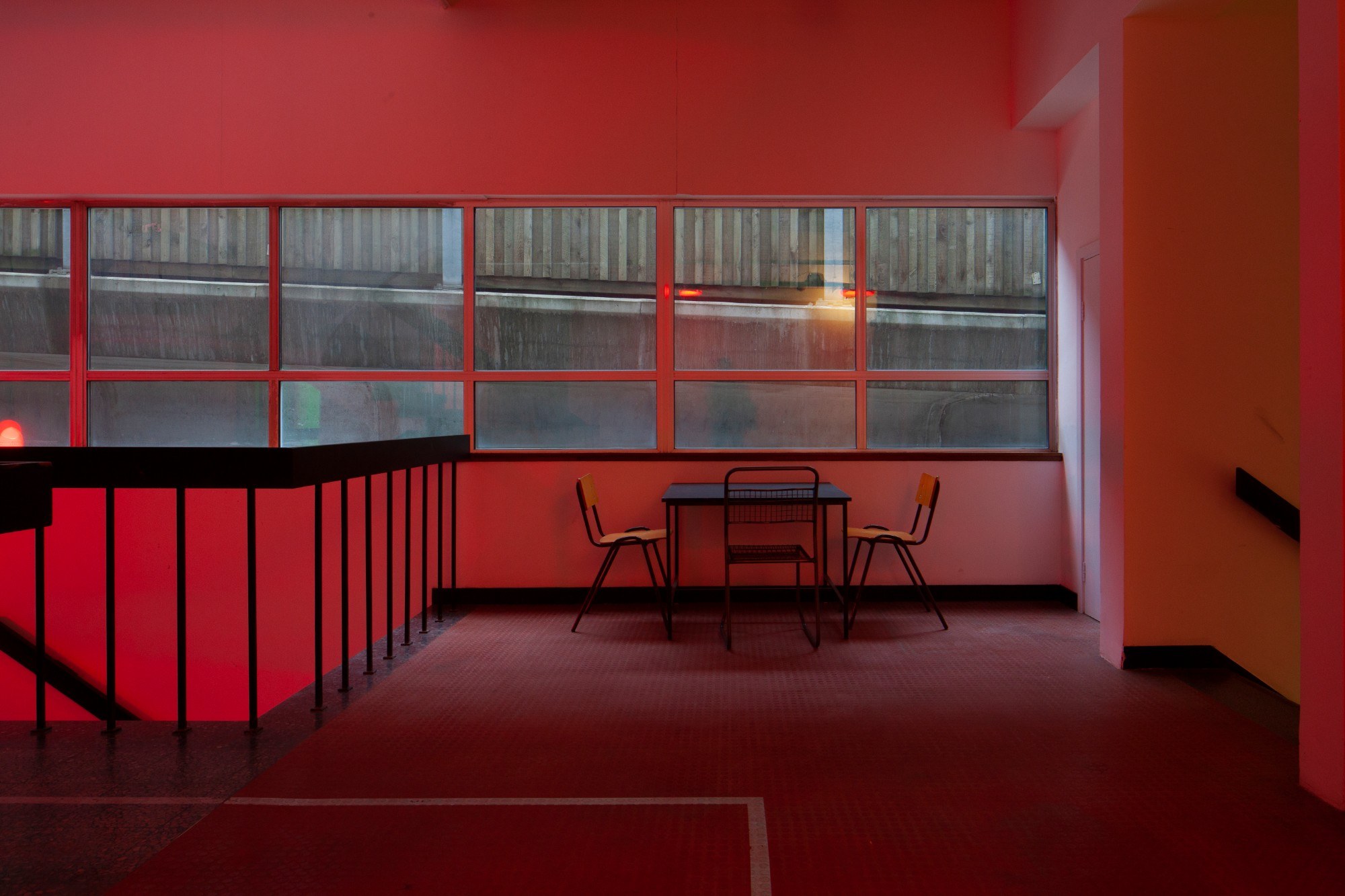 Stories from around the docks