People
Tackling health inequality with singing, shopping, and a hot lunch
It's a Thursday morning, and, like every Thursday, Newham Chinese Association is in full swing in one of Beckton Community Centre's larger halls. A salsa class is in progress. Through a hatch, a chef is cooking lunch for later. In one corner, there's a pop-up shop selling Chinese groceries so that the association's elderly members don't have to make the journey into Chinatown. From two tables at one side, there's the rattle of tiles as games of mahjong are in progress.
The association's co-founder Gill Tan has introduced us to almost everyone else in the room, but she's warned us not to interrupt the players. She once made the mistake of touching them on the shoulder. "They're very superstitious. It's bad luck, and they might lose the game."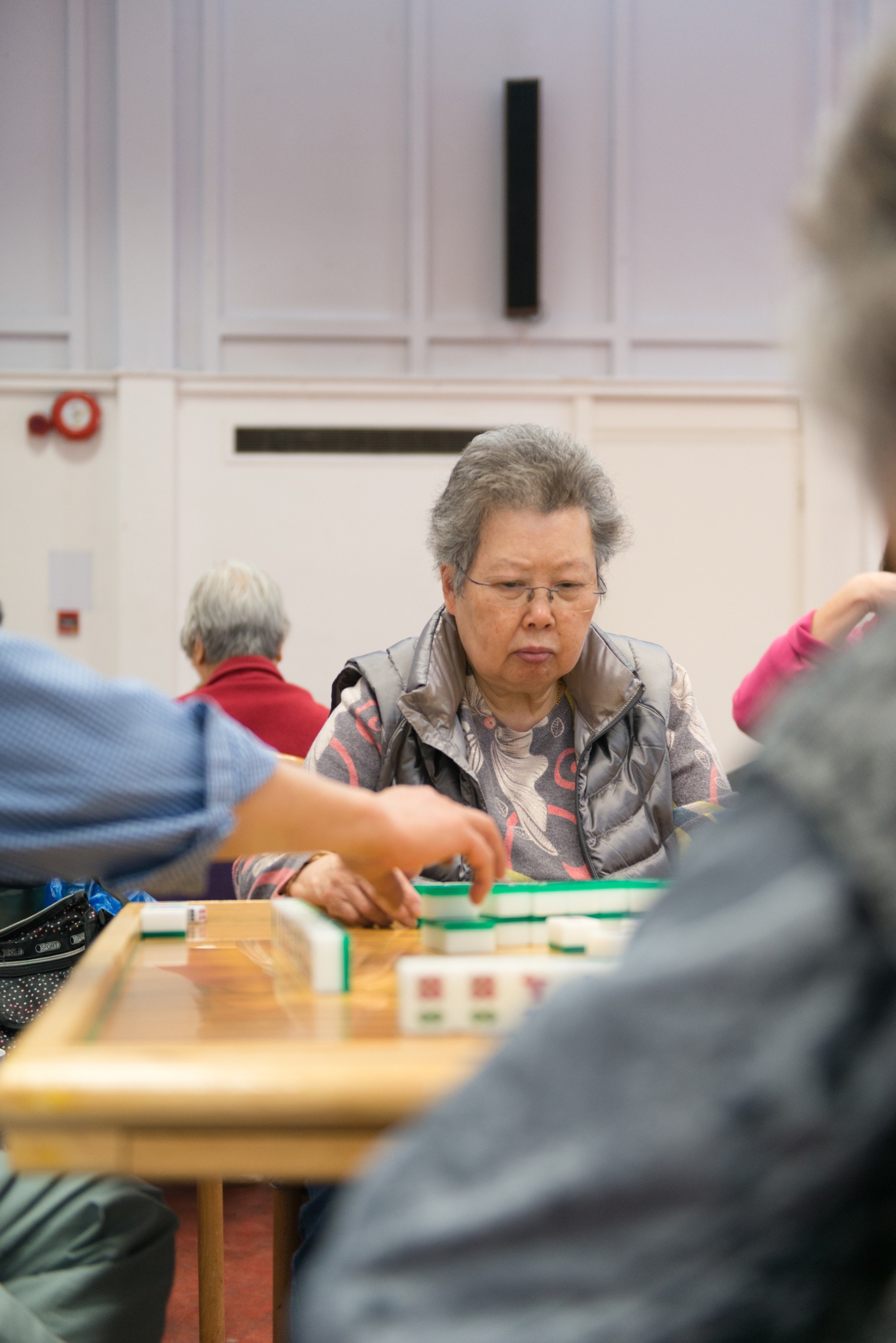 We are sitting in a side room of the centre, ostensibly to talk about the work of the association. Newham Chinese Association's work addressing health inequalities were recently recognised by Simon Cowell and the Health Lottery at a tea party in the Savoy Hotel, and in this short film made by Channel 5. In fact, the conversation has also ranged over the historic links between the Chinese community and London's docklands, education in Malaysia under the British colonial regime, and Tan's own remarkable background.
Tan tells the story of her arrival in Britain. It was the middle of winter, and the year was 1976. She was here to pursue nursing in Peterborough, and the one person she knew in the country had failed to pick her up from the airport.
At the time, Tan explains, she was "very trusting". She got talking to couple of men on the train from Kings Cross who were also getting off at Peterborough. She was trusting, but lucky. Before she knew it, they were carrying her luggage off the train, had called a cab, and paid the fare to the hospital accommodation. "I didn't have chance to say thank you," she recalls. "Because my hands were frozen, I couldn't get my money out. To this day, I still think of that old gent."
Cantonese opera lets our members get in touch with their roots. It stimulates their minds, it's social, and they sing their hearts out.
Gill Tan, Newham Chinese Association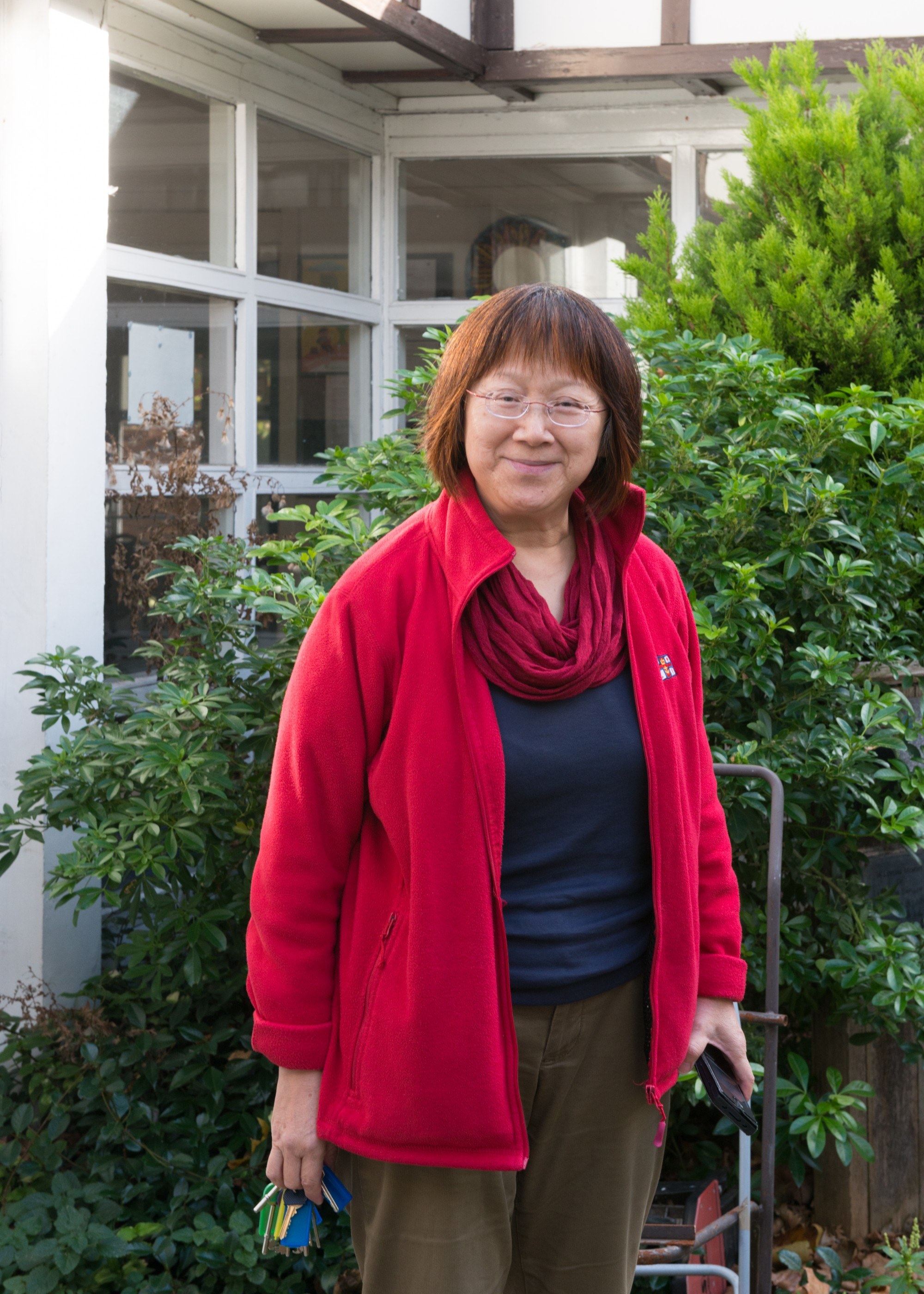 In the 40-odd years since Tan arrived from Malaysia, she may have grown older and warier, but it's still easy to picture her alone in a new country striking up conversation with strangers on a train. It typifies the openness and boundless energy that she has to this day.
Her decision to found the association 30 years ago was driven by a profound concern for the physical and mental health of the Chinese community in London. Working at a community centre in Chinatown, she saw the social problems that arose out of the language barrier. Working punishing hours in the restaurant trade left many people little time and no energy. "They were working 16 to 20 hours a day, seven days a week. Can you imagine whether they had energy and time to learn English?" Many came from rural areas of Hong Kong where illiteracy was common, particularly among women. Her own mother had never learned to read.
She relates these accounts with a compassionate pragmatism, unsparing in her directness. Tan's incisive analysis is informed by a background of impressive breadth; having started her career as a psychiatric nurse, she has also worked as a social worker and along the way picked up a BSc in applied economics. She's even appeared in The Crown as a television extra.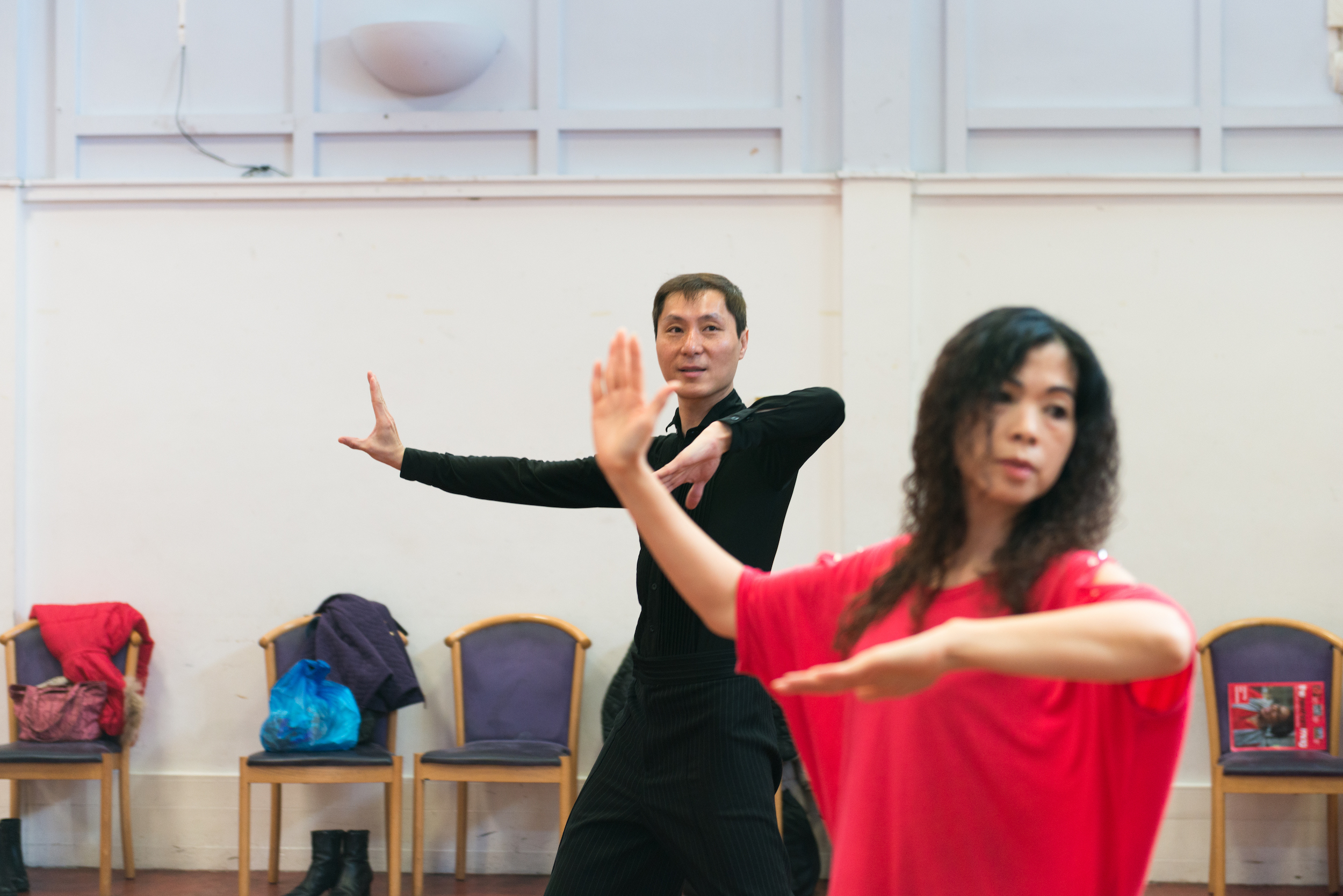 Tan explains that, hampered by language and cultural barriers, one of the few places this now elderly first generation will come for both company and practical assistance are Chinese centres. These centres also provide a crucial focal point. Many work in the restaurant trade, and as restaurants spread out across London to avoid competing with each other, the effect compounds issues of isolation.
The Chinese community has always been part of the diverse and globally-connected story of the Royal Docks. The earliest immigrants from China worked as sailors, forming the first Chinatown in the Limehouse docklands area from the 17th century onwards. After the area's decline as a working docks following WWII bomb damage, the dockworkers moved on to other professions that also didn't require fluent English, first going into laundry businesses and then, after the rise of home washing machines, to restaurants and takeaways.
Newham Chinese Association aims to remedy mental health difficulties along with physical health. On Thursdays, there's Cantonese opera singing. "If [our members] have any sadness, they don't talk about it. It's very difficult to get them to use counselling. Instead, they come here and sing. Cantonese opera lets them get in touch with their roots. It stimulates their minds, it's social, and they sing their hearts out."
Mahjong, meanwhile, must be played in groups of four, so it forces people to make social connections, and it's taxing enough to help delay the onset of dementia. It's a game traditionally associated with gambling, so Tan was initially suspicious of it. But there is little or no money at stake here. Later, over a match in progress, one woman shares that her husband used to pass time alone in the bookies. Now he plays mahjong here with friends instead.
Friday's tai chi sessions are packed with people from the local area, from a whole range of ethnic backgrounds. Tan is even considering starting some beginners' mahjong classes to encourage the different communities in the Royal Docks, Beckton, and beyond to mix. An excellent home-cooked lunch is served every Thursday and Friday, along with a warm welcome for anyone and everyone. Just call ahead on 02074747715 before 11AM to book. And remember not to touch the mahjong players.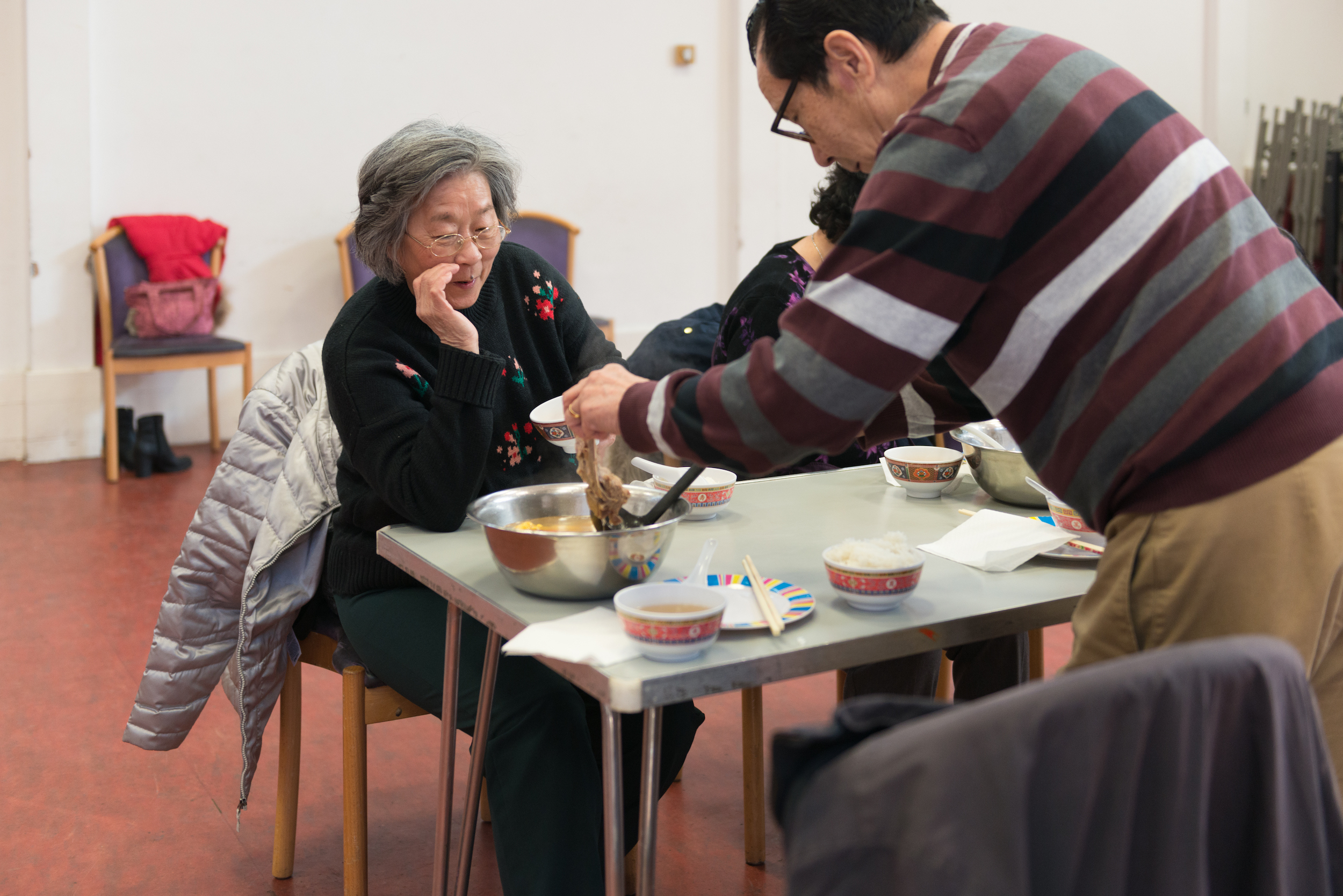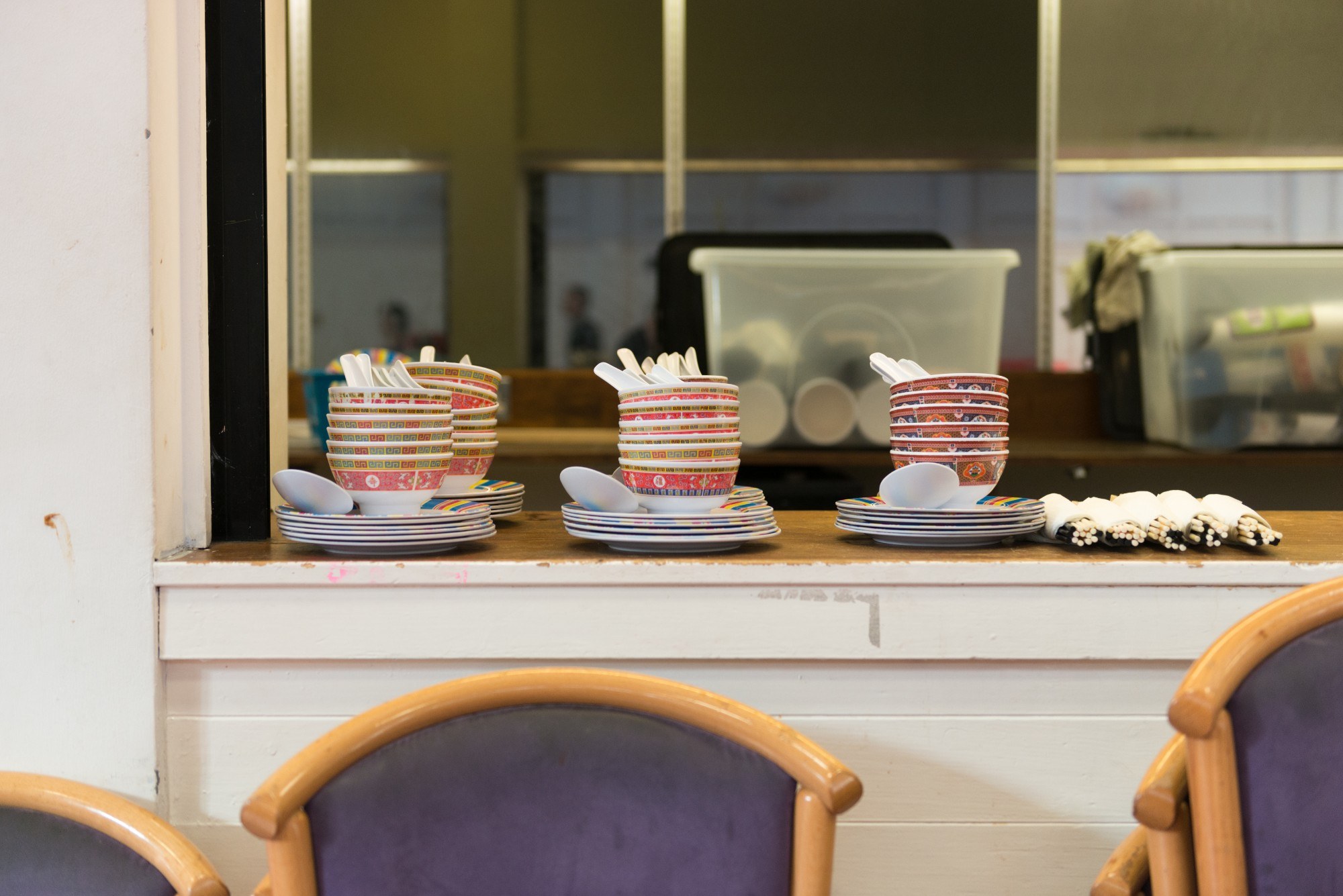 Stories from around the docks