Art & Culture
How Newham children are collaborating with international artists for a more tolerant future
Move over, Tate Modern. Work by a couple of the world's most important conceptual artists is currently on show in the Royal Docks. This is the Ship of Tolerance, moored for Totally Thames and Join the Docks, our summer festival.
This decorative vessel is here all August in the tranquil waters of Royal Victoria Dock. By day, you can see its patchwork sails glowing like a stained glass window, and by night it's magnificently lit up. Look closer, and each square displays a colourful painting.
This dazzling exhibition is only the final part of the Ship's story. This is a boat with a mission: nurture tolerance around the world by bringing children together through culture and creativity. Launched in Egypt in 2005, it's called in at Moscow, Havana, Sharjah, and Miami along the way, to name but a few. In each location, the sails are designed from scratch by local children. Here in London, pupils from St Helen's Catholic Primary School in Canning Town and Calverton Primary in Custom House joined four other schools from across Newham to create these designs.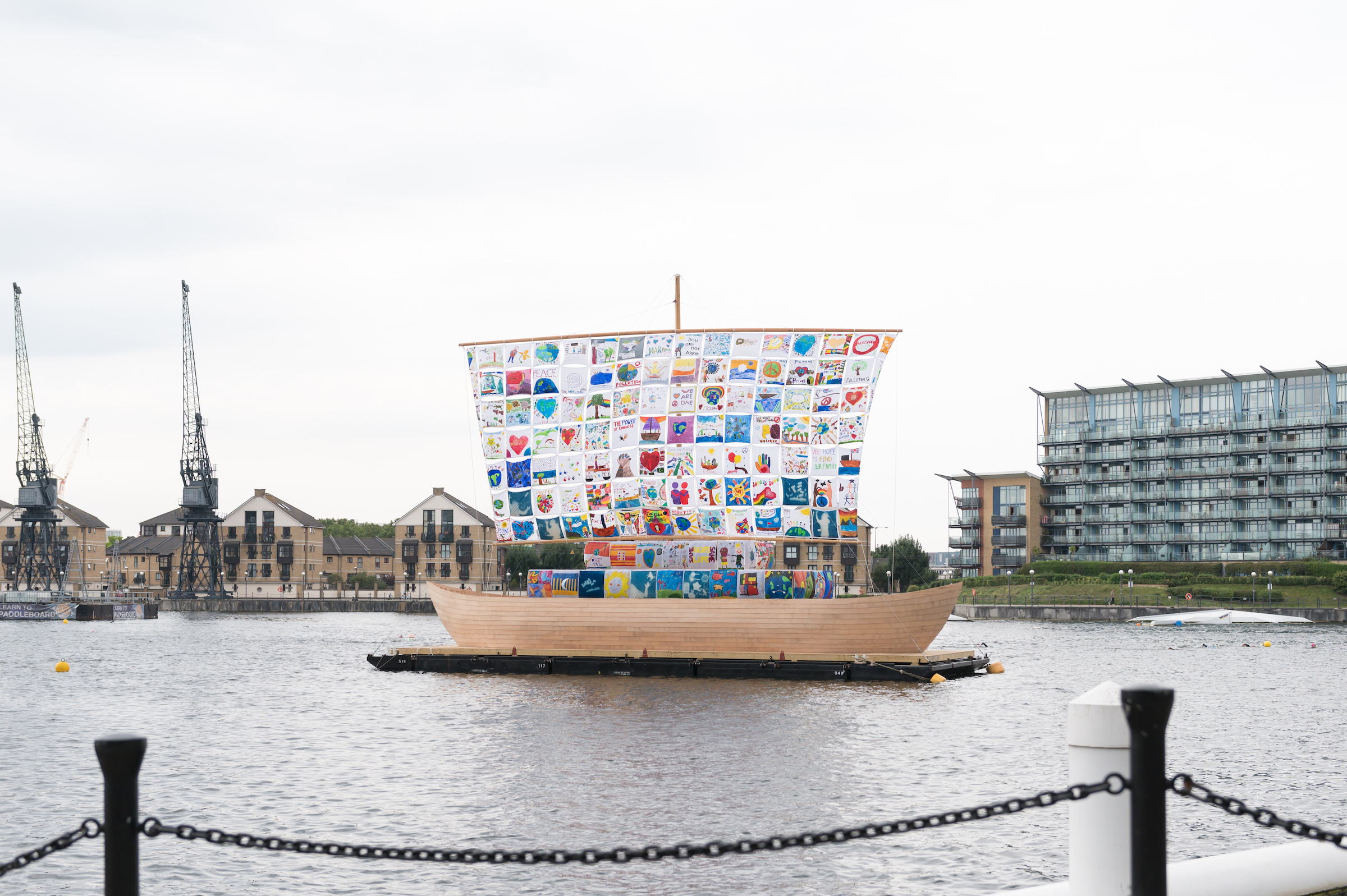 But what can making art teach children about tolerance?
Artist Emilia Kabakov is a woman who knows all too much about intolerant regimes. She and husband Ilya Kabakov grew up in the Soviet Union at a time when all official art had to conform to the Socialist realist style, before emigrating to the US in the 70s and 80s.
Today, the Kabakovs are perhaps the most internationally renowned artists to have come out of the former Soviet Union. They are best known for pioneering 'total installation': works of art large enough to be completely immersive. Think whole rooms with the ceiling blown out, train carriages that appear to be crashing through gallery walls — or life-size ships such as this one.
One of the Ship of Tolerance's most ground-breaking stops was Havana in 2012. US travel to Cuba had been severely restricted for over fifty years, yet Emilia was determined to bring a group of American children over to collaborate with Cuban carpentry students. "We underwent tremendous problems from the American government," Emilia says. Eventually, unrelenting phone calls to the State Department paid off, and the license for them to participate arrived just four days before the Kabakovs were due to depart for the island. Years later, she tells us, "The children are still connected. They're now 22, 23, and they write to each other."
From her office in New York, Emilia elaborates to us about the project's power. She's emphatic that the younger generation have a capacity to learn empathy that adults don't. "Children have to be heard, because sometimes I think they are smarter than adults. They don't have these violent tendencies yet. They don't have hate, disgust for others, fears of others. They're open to the world until we tell them, 'The world is dangerous for you.'"
Children have to be heard, because sometimes they are smarter than adults. They don't have hate, disgust for others, fears of others.
Emilia Kabakov, conceptual artist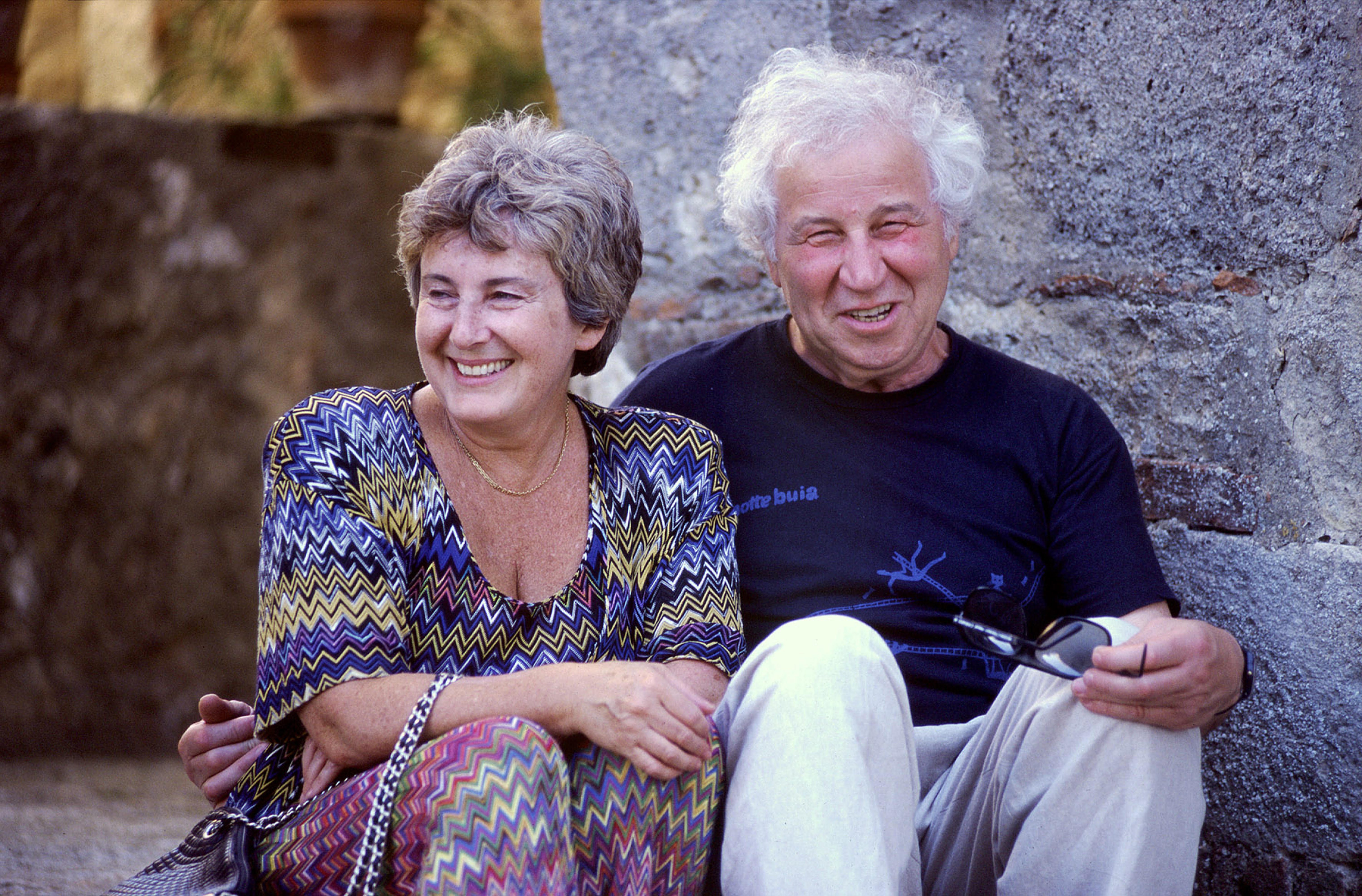 Even grown ups can change their minds, though. Emilia describes a ferocious debate she had with a Cuban-American woman over the Ship's visit to Havana. "We had a very heated discussion about Castro and I said, 'You know what? We live in a democratic society; I didn't like living in the Soviet Union, you didn't like to live in Cuba, so we ended up in America. You can't tell me what to do, and I'm going to Cuba!' It lasted for four hours. We ended up best friends and her granddaughter participated in the project."
Ships, for Emilia, are vessels of culture, through which values can be shared and diversity fostered. "They spread knowledge about others," she explains, "People who start travelling on ships at the very beginning of civilisation, they were curious about the other. They didn't have this fear. 'No, I'm not going out of my comfortable space.'"
With its sail billowing gently as it bobs on the water of the dock, the Ship of Tolerance's global outlook harks back to the Royal Docks' days as London's busiest port, when everything from New Zealand apples to live elephants came across these waters before flowing into the capital.
It's not really us who does the project, it's children. It's their glory, their moment.
Emilia Kabakov, conceptual artist
By nature, this is an optimistic project, and it contrasts with the tone of the Kabakovs' earlier work. In 2017, their landmark exhibition at Tate Modern, Not Everyone Will Be Taken Into the Future, showed installation pieces with distinctly bleak undertones. The piece from which the exhibition takes its name, for instance, is a full-size section of train track in a dimly-lit room. The back of a train is visible, protruding from one of the walls, with the words, "not everyone will be taken into the future" displayed on its destination board. The story here is clear: the train is departing and we, the audience, were not on it.
Emilia argues that there is still space for optimism in these earlier works. Some artists, after all, do make it into the future, she says. Instead these pieces interrogate structures of power and humanity's flawed attempts to build utopias. "It's a question about decisions. Who make every decision in your life — personally, publicly, as a country, on every level?"
It's clear that the Ship of Tolerance is a profoundly personal piece for the artist. "When you suddenly become a friend with somebody, you don't really notice the colour of their skin, you don't really notice the religion this person has, you're just friends. That's the social importance of the project… It's not some useless art project which is done just by the artists for themselves." And it's the children who are the stars. "It's not really us who does the project, it's children. It's their glory, their moment."
---
Catch the Ship of Tolerance on Royal Victoria Dock outside the Emirates Air Line terminal until 31 August. Emilia Kabakov will also be hosting a concert on 5 September featuring young talent from around the globe.
The Ship of Tolerance is produced by The Kabakov Foundation and Art Action Change in collaboration with Thames Festival Trust. Supported by Bloomberg Philanthropies, Royal Docks, VolkerBrooks Ltd, NDL Foundation, Sofia Barattieri Weinstein and Frieze London. Supporting the UN Global Goals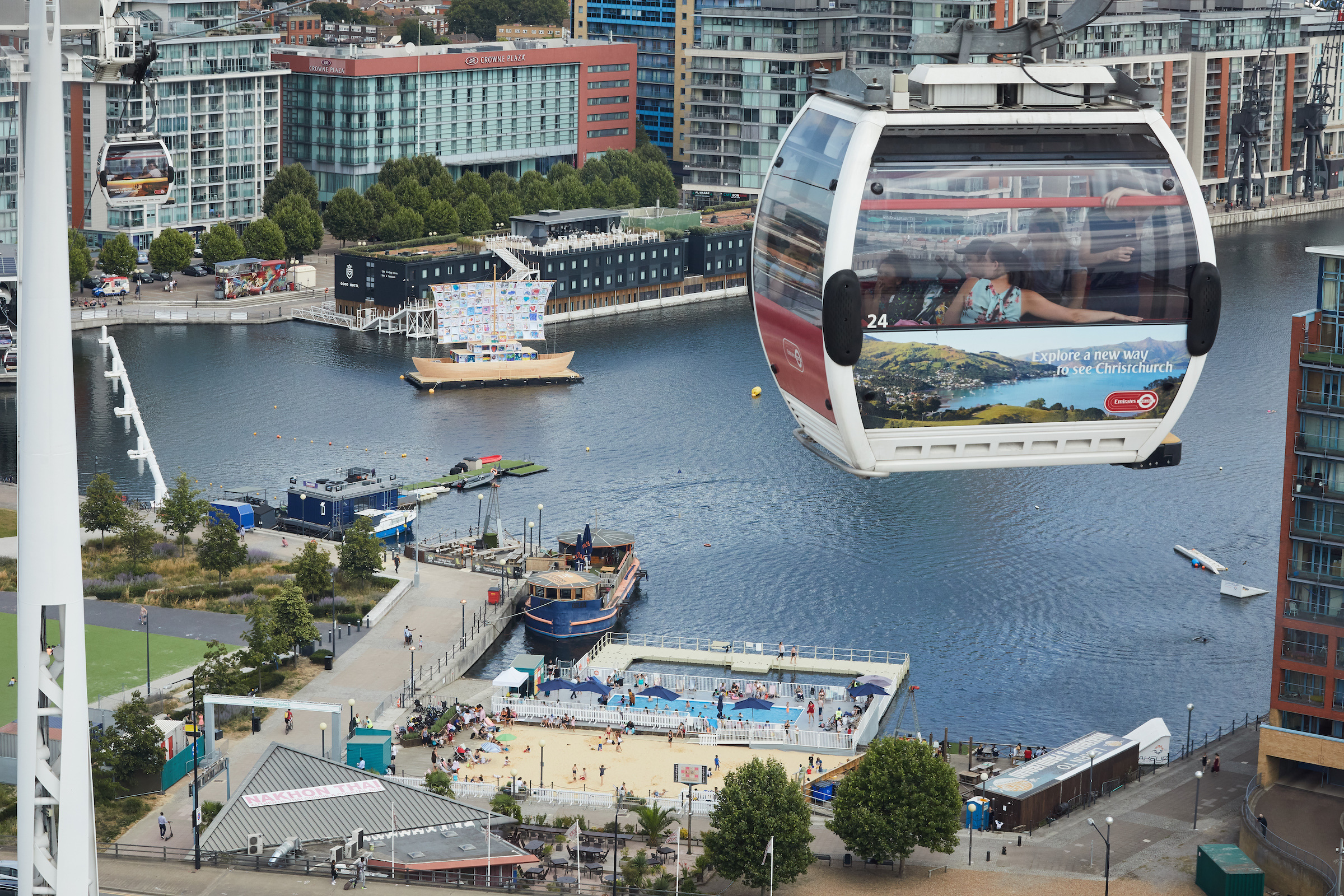 Stories from around the docks