Art & Culture
Contemporary art that engages everyone
"People might wonder how making a pet balloon is a contemporary art project," says Yara El-Sherbini, one half of social practice artist duo YARA + DAVINA. And it's a good question because for the Royal Docks Originals festival, the pair will be giving away free balloon animals in exchange for tales of how people named their pets.
The thing is, she explains, they're not interested in making work that just sits on a gallery wall. "We want to create art that is about everyday people engaging in everyday ways and having conversations."

Inspired by issues ranging from geopolitics to lessons in love, mental health to knowledge, YARA + DAVINA find fun ways to encourage people to think more deeply about a theme. Based between the UK and the USA, they've created artworks for multiple world leading art venues and public organisations such as Tate Modern and Tate Britain, Venice Biennale, Somerset House, Studio Museum Harlem and The Victoria & Albert Museum. Their recent project Slow Down saw them take on the roles of lollipop people in towns and cities, holding alternative 'stop' signs that encouraged people to consider important issues such as screen time, the impact of social media, and critical thinking.


We want to create art that is about everyday people engaging in everyday ways and having conversations
Yara El-Sherbini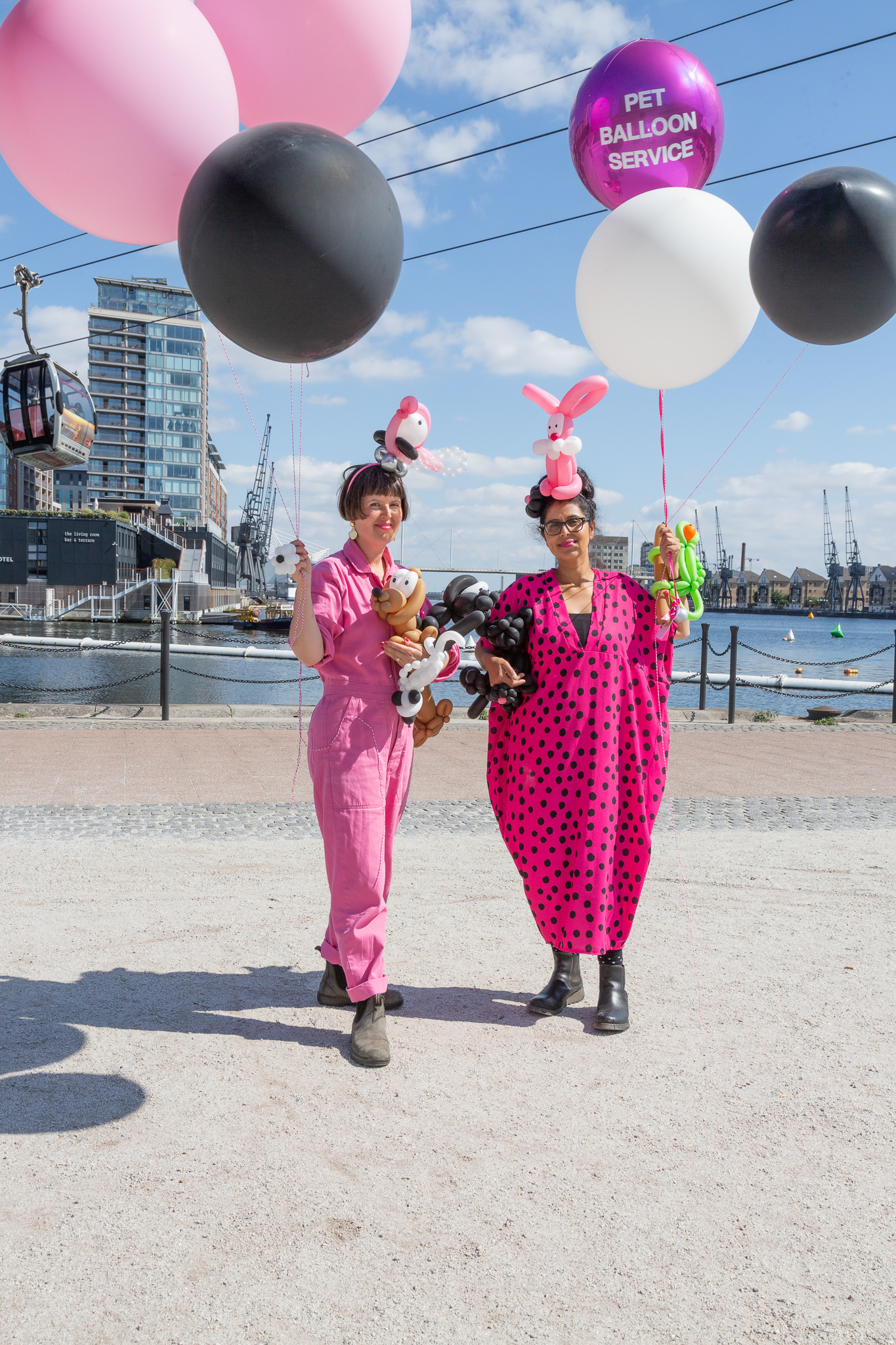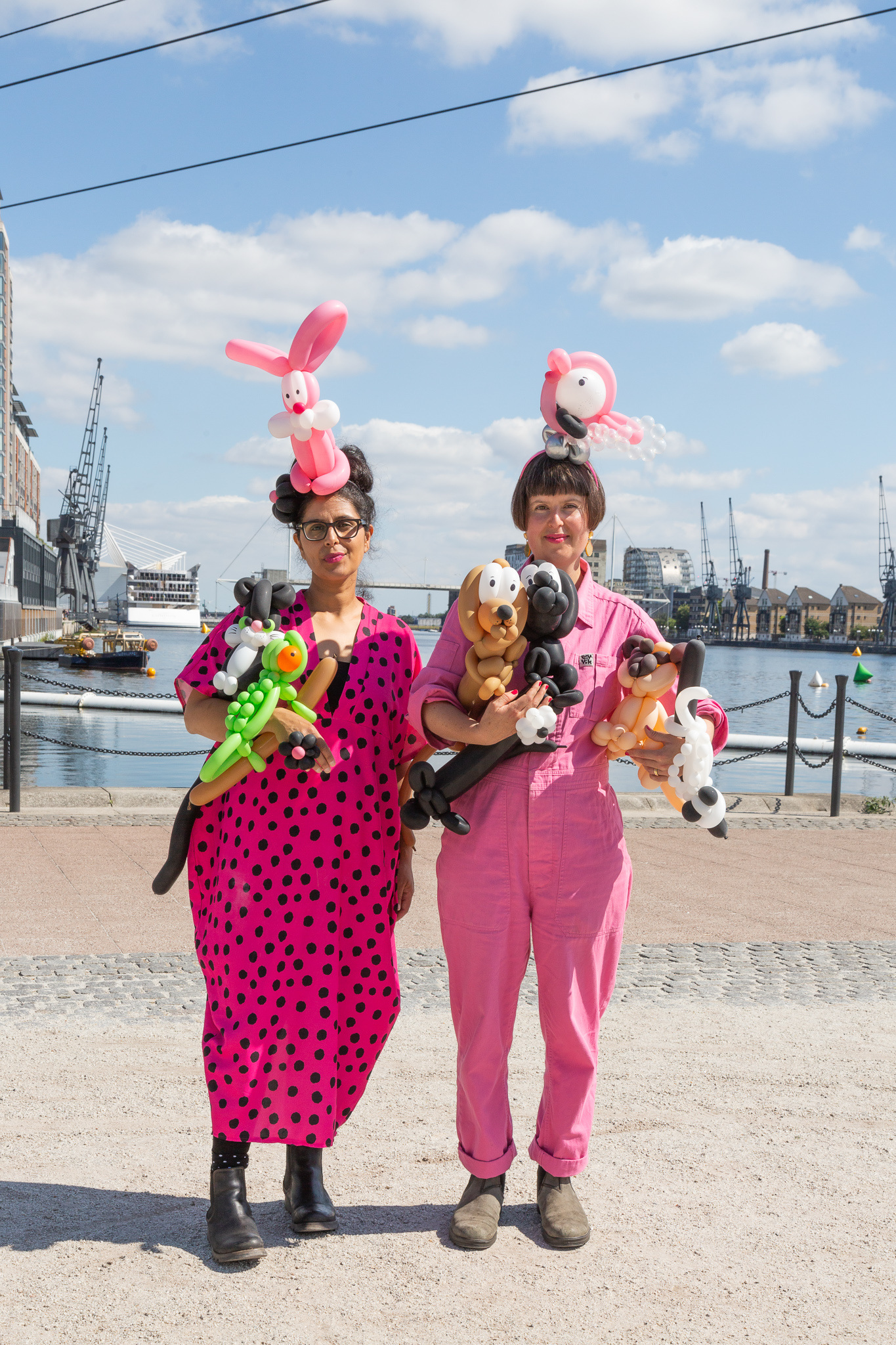 "Davina and I love making playful and accessible art in which the public can find an entry point," says Yara. "Concepts around 'naming' might at first seem serious, so we love this idea of doing something light-hearted: how people name pets. People choose such diverse and brilliant, funny, bizarre and unusual names – some are deeply personal, some are favourite singers, or what they like to eat. But that sort of playful randomness is something that the public can relate to and engage with.
"This artwork is the early stages of research into a long-term project with the Royal Docks. The balloons give us a way in to explore the more serious themes of how we name, which will lead to how we can make choices around naming, as a community?
"We're not trying to make high art that's inaccessible; we want to make something that people see. For example, someone might want a balloon, so they approach and then gently realise that there's another layer."
Discover how to find YARA + DAVINA'S Pet Balloon Service here.
Stories from around the docks