Art & Culture
Be part of the team that helps create 'Breathing Room' - an amazing immersive art installation by Anna Berry.
We need a team of volunteers to come and work with us to bring this exciting piece of work to your city – taking place at Royal Docks, Newham, East London in June 2023.

Made from approximately 28,000 gently 'breathing' cones, Breathing Room is a walk-in kinetic installation that perfectly combines organic and machine elements creating a unique sensory experience.
Each cone is carefully hand threaded onto the structure on site. We bring our team of 5 crew on tour with us, plus the artist Anna Berry herself, and we need 6 extra people per day, to help us install all of the cones.
Our previous volunteers have said what a great experience it is to work with this team of professional artists, and how much pride they have taken from being part of installing this beautiful artwork in their town!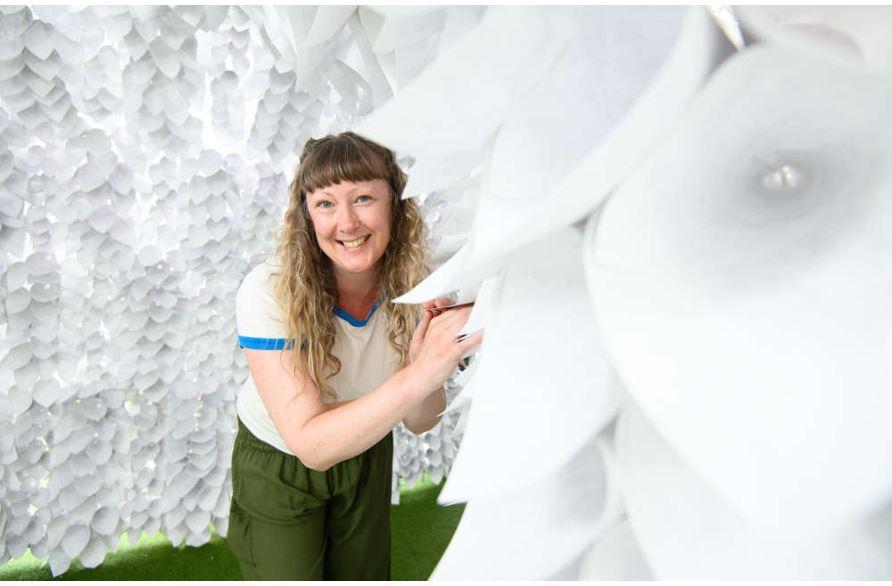 Things you need to be able to do:
The work is not heavy but it is physical, so good dexterity skills and to be able to bend over and to reach above your head are a great help
To sit or stand for 2-3 hours at a time (with breaks)
To follow specific instructions about the installation process.
Volunteers need to be 18 or older
We supply:
A friendly and welcoming team
All equipment required, including seats and step ladders (for those comfortable using them)
Water and hot drinks
Dates:
Tuesday 20th – Thursday 22nd June: coning assistants
Friday 23rd – Sunday 25th June: exhibition stewards
If you'd like more information about volunteering on Breathing Room please contact:
Siobhan Andrews (Producer) on siobhan@siobhanandrews.com
Stories from around the docks