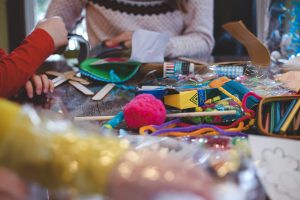 At the Docks
Upcycled Craft & Toy Swaps
Join The Greenhouse Theatre for a free sustainable crafting session and learn to craft with items you can find in your recycling bin!
You will be provided with everything that you need for the crafts, you only need to bring your imaginations and curiosity.
There will also be a toy swap stall where children can hand in an unwanted toy in good condition to pick up something new.
Please note that all children must be accompanied by a guardian.
Part of Sea Change and The Greenhouse Theatre which are both part of At the Docks 2023 – a brand-new summer season of arts, culture, and events at the Royal Docks.
For your visit
Activities
London Royal Docks Open Water Swimming
Swim outside year round against the historic backdrop of Royal Victoria Dock. Safety tagging included.
Food & Drink
Galyons Bar & Kitchen
This 19th-century dockside inn has recently been reborn as a waterside gastropub.
Business
Tate & Lyle Sugars
This refinery on the banks of the Thames has been producing sugar by the tonne for over 140 years.
Similar events