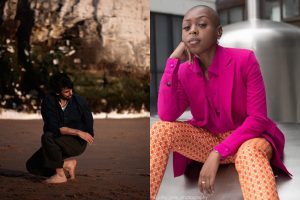 Art & Culture
This Grief Thing
It's hard to talk about grief. So multi-arts company Fevered Sleep is trying to encourage people to think, discuss and learn about it. As part of its This Grief Thing project, the company commissioned artists Akshay Sharma and Rayvenn D'Clark to create new work in response to this difficult theme, and this gathering at Thames Barrier Park will be the first time they've been shared.
Digital sculptor, curator and writer D'Clark will read her compelling dialogue 'Grief Revisited': Liquid Blackness, which explores the often inconsolable and incompressible state of black womxnhood.
Choreographer, dancer and performer Sharma will present his solo dance piece 'Whom did the light touch?' accompanied by cellist Nicole Robson. It was inspired by stories people shared where they felt they could not express their grief.
After the performances, there will be refreshments and an informal discussion about the works, with hosts Sam Butler and David Harradine, Fevered Sleep's Artistic Directors.
This production has been developed in partnership with Stratford Circus and presented with The Royal Docks Team.
For your visit
Community
Henley Arms
A local fixture since 1901, this pub seems untouched since its post-war refurbishment. Step back in time and enjoy a pint over a game of darts.
Food & Drink
Al Masar
Hot and cold Lebanese mezze dishes on are on the menu here, alongside grilled meat. BYO, no cover charge.
Places To Stay
Connaught House Hotel
This Grade II-listed building provides comfortable rooms and classic pub dining.