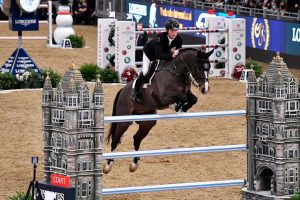 Conferences
The London International Horse Show
The UK's most important equestrian indoor event featuring three FEI World Cup™ classes in Dressage, Showjumping and Driving.
Alongside the world class competition there are equestrian displays, The Kennel Club Dog Agility, The Shetland Pony Grand National and the Christmas Finale, featuring Father Christmas himself.
Plus there's more than 200 shops offering all things equestrian, clothing, Christmas gifts, food, homeware and art. Stay for the day and enjoy yourself at this wonderful Equestrian Christmas Party!
For your visit
Food & Drink
Nani Café
Beans on toast, paninis, and other homely lunch options at equally homely prices.
Food & Drink
Galyons Bar & Kitchen
This 19th-century dockside inn has recently been reborn as a waterside gastropub.
Art & Culture
RAW Labs
Sample an impressive range of art events and workshops, or just the great coffee, at this Bow Arts caff.