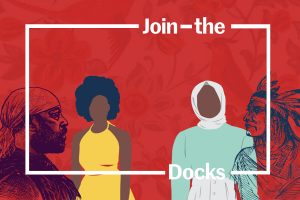 The Decolonial Book Swap
Swap books written by and about the lives of people of colour (poc) from around the world: books that explore the topics of race, colonialism, gender, history, and culture, and books of fiction that centre the voices and experiences of poc.

There'll be storytelling for children, discussions, and plenty of book swapping. Bring a book with you to swap if you can, and write a little note in it for the next reader!
For your visit
Outdoors
Royal Victoria Gardens
These 19th-century pleasure gardens are still a delightful place to watch the river go by.
Business
London City Airport
The only London airport that's actually in London.
New Arrival
Food & Drink
The Royal Standard
The Royal Standard has re-opened under new management as a family-run pub that welcomes everybody, including children until 6pm.