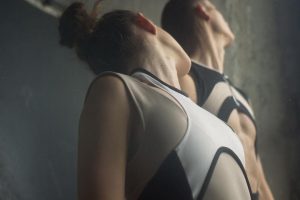 Events
Syntrex presents: P L A C E S / / 2
Syntrex is a London-based multimedia art collective dedicated to fusing experimental sound, moving image, choreography and technology. Using the brutalist and modernist architecture of the Silver Building in East London, SYNTREX presents P L A C E S / / 2. This innovative, immersive, multi-sensory event explores the relationship between experimental electronic music, visual art, and physical movement.

With support from:
Malthus (live)
Jaeho Hwang (live a/v)
Pharaoh Black (DJ set)
For your visit
New Arrival
Food & Drink
Triple Two Coffee
Located inside the Royal Wharf Clubhouse, Triple Two Coffee sits within the focal point for daily health and fitness classes, swimming and neighbourhood events.
New Arrival
Food & Drink
Husk Brewing
There's a new brewer in town, right where the first IPAs were once shipped from. Watch out for live music nights in the bar.
Outdoors
Royal Wharf Gardens
In this garden in the centre of the Royal Wharf development, you'll find a memorial to the Silvertown Explosion.
Similar events