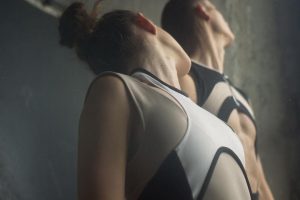 Events
Syntrex presents: P L A C E S / / 2
Syntrex is a London-based multimedia art collective dedicated to fusing experimental sound, moving image, choreography and technology. Using the brutalist and modernist architecture of the Silver Building in East London, SYNTREX presents P L A C E S / / 2. This innovative, immersive, multi-sensory event explores the relationship between experimental electronic music, visual art, and physical movement.

With support from:
Malthus (live)
Jaeho Hwang (live a/v)
Pharaoh Black (DJ set)
For your visit
Art & Culture
The Silver Building
Once the offices of Carlsberg-Tetley, this concrete block now offers workspaces to dozens of creative businesses. Look out for their regular events and exhibitions.
Outdoors
Thames Barrier Park
This dramatically-landscaped park is the best place to watch the Thames Barrier in action.
Food & Drink
Il Volo
Il Volo serves Italian comfort food that salutes the docks' history at the centre of world trade.