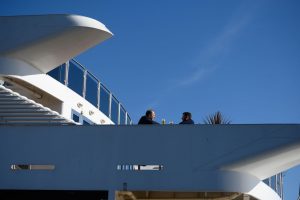 Art & Culture
Sunborn Sunday Movie Club
These screenings on board Royal Victoria Dock's luxury yacht are a real treat. Expect afternoon tea, Champagne tasting, and a list of classic films to suit every taste, from 28 Days Later to Bridget Jones's Diary.
With tickets at £50 per person, the Odeon this isn't — instead it's an afternoon to remember.
Here's the full programme:
2 June, Sense And Sensibility
9 June, A Fish Called Wanda
23 June, 28 Days Later
30 June, Wimbledon
7 July, Pride
21 July, The King's Speech
28 July, Bridget Jones's Diary
4 August, Shakespeare In Love
18 August, The Italian Job
25 August, The English Patient
1 September, Sliding Doors
8 September, Atonement
22 September, Pride & Prejudice
29 September, Dr No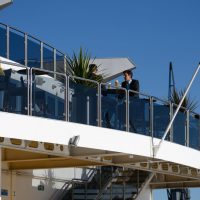 For your visit
Business
ExCeL London
The international convention centre has hosted everything from Comic Con to the Olympics.
Activities
The Quad Club & Spa
This spa, swimming pool and gym in the Crown Plaza Hotel offers calming treatments and classes.
Food & Drink
Nani Café
Beans on toast, paninis, and other homely lunch options at equally homely prices.