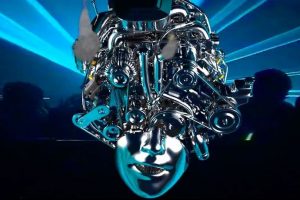 Events
Sugar Mountain
Sugar Mountain explores work by Mike Ballard, Thomas van Linge, Samuel Padfield, Anna Reading, Catriona Robertson and Christopher Stead in response to the transitory space that The Silver Building affords.
The work has echoes of processes, transformation of materials and of value - shifting boundaries in an attempt to make sense of what appears at first sight to be an inhuman environment.
The title is a nod towards Silvertown's industrial past and changing community – that once revolved around the Tate & Lyle sugar factory - and how it endures today as a hinterland in a state of flux; that is perpetually unfolding. Each artist's work features elements of existing in a comparable state of movement - deconstruction for reconstruction - work that is evolving with no definite end point.

Silvertown and The Silver Building, which as a result of planned obsolescence, will soon cease to exist in their current state and enter a new stage of alteration. In the context of the slow disappearance of the industrial activity in the area, productivity is replaced by the looming growth of empty luxury developments. Under the shadow of the tired looking New Labour vanity project of the Millennium Dome, The Silver Building is a liminal space that retains energies and stories from each chapter of its development.
For your visit
Art & Culture
Millennium Mills
Derelict early 20th century flour mill turned screen icon; this Royal Docks landmark is due to be redeveloped.
Outdoors
Britannia Village Green
Every experimental urban village needs a green. This one has a basketball court.
New Arrival
Community
Royal Wharf Community Dock
From adult ballet classes to dance and drama classes for kids, this new centre in the heart of Royal Wharf has begun with a bang.