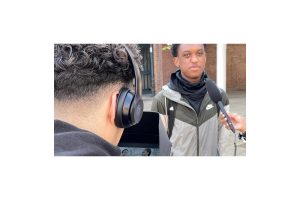 Heritage
Ruff Sqwad Arts Foundation | 'A Change 4 All' Showcase & Screening
The Ruff Sqwad Arts Foundation invite you to a special a film screening / showcase called "A CHANGE 4 ALL" which will be held @ the Silver Building, 60 Dock Road, London E16 1YZ on the 24th June. This is a FREE event and Everyone is invited, especially those from Newham local communities. Please come and enjoy some great music and network with some inspiring people who are helping to build a new Newham and make "A CHANGE 4 ALL".
For your visit
Business
Tate & Lyle Sugars
This refinery on the banks of the Thames has been producing sugar by the tonne for over 140 years.
Art & Culture
The Silver Building
Once the offices of Carlsberg-Tetley, this concrete block now offers workspaces to dozens of creative businesses. Look out for their regular events and exhibitions.
Food & Drink
Il Volo
Il Volo serves Italian comfort food that salutes the docks' history at the centre of world trade.