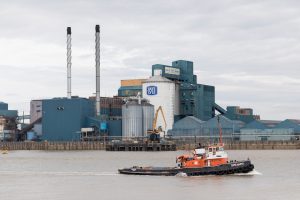 Royal Docks Walking Tour: Industrial Boundaries
​Fancy a breath of fresh air? Try a social walking group taking in local industry and boundaries of the area.
Royal Docks Walking Tour: Industrial Boundaries is a walking tour between the various architecture and industrial buildings and boundaries in North Woolwich and Silvertown.
Meet at RDLAC on Wednesday 12th June at 1:15pm. The walk will be local and last approximately an hour.
Photo: Sam Bush.
For your visit
Outdoors
Royal Victoria Gardens
These 19th-century pleasure gardens are still a delightful place to watch the river go by.
Community
Henley Arms
A local fixture since 1901, this pub seems untouched since its post-war refurbishment. Step back in time and enjoy a pint over a game of darts.
Community
Asta Community Hub
Asta takes a holistic approach, supporting the North Woolwich and Silvertown community from birth to old age.