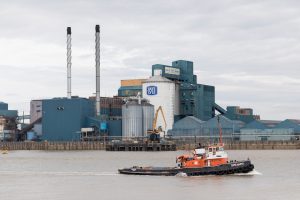 Royal Docks Walking Tour: Industrial Boundaries
​Fancy a breath of fresh air? Try a social walking group taking in local industry and boundaries of the area.
Royal Docks Walking Tour: Industrial Boundaries is a walking tour between the various architecture and industrial buildings and boundaries in North Woolwich and Silvertown.
Meet at RDLAC on Wednesday 12th June at 1:15pm. The walk will be local and last approximately an hour.
Photo: Sam Bush.
For your visit
Outdoors
St John's Green
Community garden with allotment and children's play area.
Outdoors
Royal Victoria Gardens
These 19th-century pleasure gardens are still a delightful place to watch the river go by.
New Arrival
Food & Drink
The Royal Standard
The Royal Standard has re-opened under new management as a family-run pub that welcomes everybody, including children until 6pm.