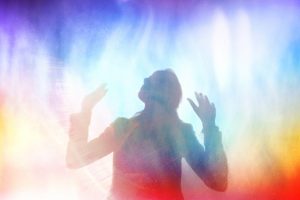 Royal Docks Originals
Royal Docks Rainbows
Get ready for a fun, flavourful revelation as international multi-sensory experience designers Bompas & Parr come to the Royal Docks to create the world's first rainbow you can actually interact with. Head below Silvertown Way, Britain's first flyover, and you'll find the Royal Docks Flavour Rainbow - an incredible sensory experience that immerses you in the history of the Royal Docks and Newham.
Working with local schools, Bompas & Parr have conjured up evocative essences synonymous with the docks as imaged by children, in a celebration of the rich heritage of this vibrant part of east London. And if that wasn't joyous enough for you, twice a day the docks will be illuminated with the sight of a rainbow (sunlight permitting). Arcs of fine spray will span each side of the Royal Victoria Dock during the displays, which you'll be able to look through and see the light transformed into the symbols of hope and renewal.


Flavour Rainbow
Closed on Mon and Tues
Open Weds, Thurs and Sun 10am-6pm; Fri and Sat 11am-9pm
Royal Victoria Dock Rainbow
Any day the sun is shining at 10am and 4pm the rainbow will appear over the Royal Docks. Announcements will be made on social media.


More info
See @YourRoyalDocks on social media for the latest info.


For your visit
Food & Drink
Top 1 Forever
Modern British restaurant overlooking of the water, with a wood-fired oven.
Outdoors
Thames Barrier Park
This dramatically-landscaped park is the best place to watch the Thames Barrier in action.
Food & Drink
The Oiler Bar
Bars on boats are always a good idea, especially when they have a cocktail bar downstairs.