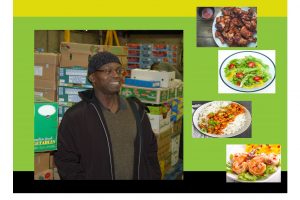 Events
Royal Docks Multicutural Food Festival and Carnival
In June 1948, SS Windrush arrived from the Caribbean carrying many ex-servicemen and pioneering men, women and children. The Windrush Generation continue to contribute to British society through architecture, science, medicine, technology and innovation, the arts, sports, music, education and FOOD.
This FOOD Festival is a chance to immerse yourself in the vibe, colour and creativity of other famous carnivals and festivals. Sharing FOOD and breaking bread is a natural way to bring people together and encourage them to leave their homes.
This event is FREE. Sample FOOD grown tropically and prepared locally.
Dress in tropical colours or outfits inspired by the mood of the Windrush era.
This FOOD Festival is made possible by the generosity of Community Food Enterprise a local charity and partners who have come together to support this wonderful event.
Part of London Festival of Architecture 2022
For your visit
Outdoors
Royal Victoria Gardens
These 19th-century pleasure gardens are still a delightful place to watch the river go by.
Activities
London Royal Docks Open Water Swimming
Swim outside year round against the historic backdrop of Royal Victoria Dock. Safety tagging included.
Food & Drink
Starbucks Coffee
Just off the walkway linking Custom House DLR with the ExCeL, this branch is a favourite quiet spot for students.