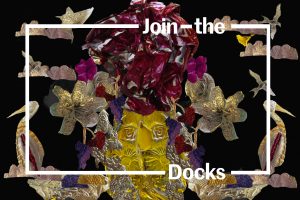 Rivers of the World Exhibition in partnership with Totally Thames
Rivers of the World international art and education project delivered in partnership with the British Council that connects pupils around the globe to their local river through environmental, economic and cultural learning and themes.
Encouraging young people to explore and reflect on local and global issues and perspectives to build the skills they need for life and work in a global society.
Pupils learn and gather ideas that are channelled creatively into drawings, paintings, photographs and other visual media which result in the creation of a collective large-scale work of art.
For your visit
Community
London Borough of Newham
The dockside HQ of Newham Council.
Community
University of East London
UEL's docklands campus is known for its state-of-the-art sports facilities and formiddable reputation.
Business
Tate & Lyle Sugars
This refinery on the banks of the Thames has been producing sugar by the tonne for over 140 years.