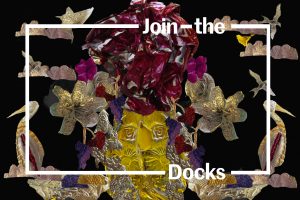 Rivers of the World Exhibition in partnership with Totally Thames
Rivers of the World international art and education project delivered in partnership with the British Council that connects pupils around the globe to their local river through environmental, economic and cultural learning and themes.
Encouraging young people to explore and reflect on local and global issues and perspectives to build the skills they need for life and work in a global society.
Pupils learn and gather ideas that are channelled creatively into drawings, paintings, photographs and other visual media which result in the creation of a collective large-scale work of art.
For your visit
Activities
The Quad Club & Spa
This spa, swimming pool and gym in the Crown Plaza Hotel offers calming treatments and classes.
Food & Drink
Cafe Bonane
Down-to-earth cafe serving fried breakfasts and hearty lunches on the dockside.
Food & Drink
China Palace
Dim sum, karaoke, and tradition Chinese cuisine next to the ExCeL centre.