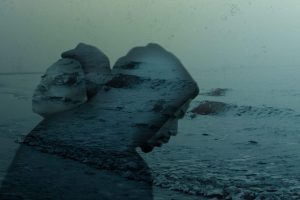 Rathbone Market (GDIF)
The tide has turned!
The Greenwich+Docklands International Festival will see the Royal Docks transformed into hive of the most amazing theatre, art, dance and circus for an unforgettable day.
And you won't need your wallets – just bring yourselves because it's absolutely FREE.
Come to the Royal Docks on the 3rd of September for unique entertainment, courtesy of the On Your Doorstep crew.
At Rathbone Market in Canning Town, there will be two offerings.
The Tide explores the experience of migration and its impact on an evolving British cultural landscape.
The half-hour performance, choreographed by Jade Hackett and Ryan Calais Cameron, also features a short poem, and a QR code will be available on-site to download the text
Crowd CTRL is another amazingly creative performance from On Your Doorstep at the same venue and day.
You'll see four dancers from London's Dragonsquad busking crew take you through their personal history of the Afrobeat's movement into a futuristic Odyssey.
Be prepared for something that will sweep you off your feet – a cast of Afro-battle dance champions, an LED wall and digital storytelling.
It's all brought to you by graphics prodigy Wumzum and choreographer AndroidX.
And did we mention that both performances are free!

Access information here.
Address
Rathbone Market, Barking Rd, London E16 1EH
Closest station: Canning Town (Jubilee Line & DLR)


For your visit
New Arrival
Business
Nourish London
Based in the heart of Canning Town, Nourish London makes award-winning, certified organic, vegan and cruelty-free skincare products.