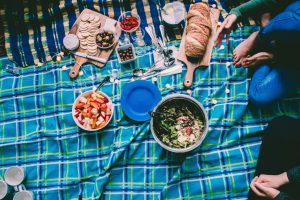 Family
Picnic on the Green
Get to know the neighbours at Britannia Village. Bring your picnic along to this laid-back afternoon on the Green, enjoy a game of rounders or two, or just chat to other local residents. The event is being hosted as part of the Great Get Together, which is bringing communities together up and down the country this weekend.
For your visit
Food & Drink
Sainsbury's Local
Open every day 7am til 11pm.
Outdoors
Thames Barrier Park
This dramatically-landscaped park is the best place to watch the Thames Barrier in action.
Food & Drink
Il Volo
Il Volo serves Italian comfort food that salutes the docks' history at the centre of world trade.