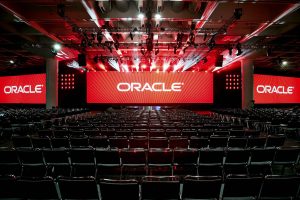 Conferences
Oracle OpenWorld
As artificial intelligence and machine learning drive changes in the workforce, discover ways in which technology will shape the future workplace. Data scientists, anthropologists and futurists from around the world will descend on the ExCeL in January. Keynote speakers will present ideas around the future of automation alongside an exhibition displaying Oracle's innovations.
For your visit
Food & Drink
Nani Café
Beans on toast, paninis, and other homely lunch options at equally homely prices.
Food & Drink
Cafe Bonane
Down-to-earth cafe serving fried breakfasts and hearty lunches on the dockside.
Activities
The Quad Club & Spa
This spa, swimming pool and gym in the Crown Plaza Hotel offers calming treatments and classes.
Similar events