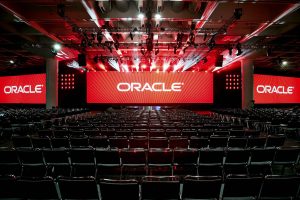 Conferences
Oracle OpenWorld
As artificial intelligence and machine learning drive changes in the workforce, discover ways in which technology will shape the future workplace. Data scientists, anthropologists and futurists from around the world will descend on the ExCeL in January. Keynote speakers will present ideas around the future of automation alongside an exhibition displaying Oracle's innovations.
For your visit
Activities
London Royal Docks Open Water Swimming
Swim outside year round against the historic backdrop of Royal Victoria Dock. Safety tagging included.
Food & Drink
Heroica Lounge
It's a bus, it's an Italian restaurant; you decide whether to order pizza or pretend to drive.
Food & Drink
The Living Room
The Good Hotel's floating restaurant dishes up locally-sourced comfort food with a Spanish twist.
Similar events