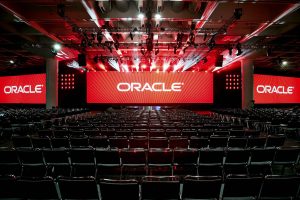 Conferences
Oracle OpenWorld
As artificial intelligence and machine learning drive changes in the workforce, discover ways in which technology will shape the future workplace. Data scientists, anthropologists and futurists from around the world will descend on the ExCeL in January. Keynote speakers will present ideas around the future of automation alongside an exhibition displaying Oracle's innovations.
For your visit
Food & Drink
Cafe Bonane
Down-to-earth cafe serving fried breakfasts and hearty lunches on the dockside.
Art & Culture
Making Space: The People's Plan
Large-scale artwork reproducing 'The People's Plan for the Royal Docks,' a 1980s community-led project to oppose the airport.
Places To Stay
Sunborn London
Luxury accommodation on board a superyacht minutes from ExCeL London.
Similar events