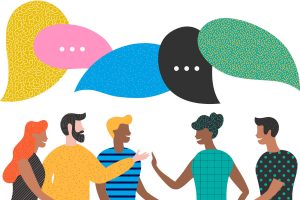 Events
Democracy and Civic Participation Commission
Local democracy in Newham needs to improve to better engage, involve and represent all our residents. That is why the Mayor of Newham, Rokhsana Fiaz, has set up an independent Democracy and Civic Participation Commission.
The Commission wants to hear from Newham residents, including you, as part of this process.
They want to hear about your experience of local decision-making and how you think it can be improved. And they want to involve you in a meaningful conversation about future options for how the council works and is governed politically.
This event is an opportunity to discuss, listen and exchange views on different themes connected to local democracy with other residents in small groups.
Rounds of discussions will be recorded by our team. Your views will feed into the Commission's report on improving local democracy. Refreshments will be provided.

Doors open 18.15 for a 18.30 start.

For your visit
New Arrival
Food & Drink
Husk Brewing
There's a new brewer in town, right where the first IPAs were once shipped from. Watch out for live music nights in the bar.
Community
Royal Wharf Community Dock
From adult ballet classes to dance and drama classes for kids, this new centre in the heart of Royal Wharf has begun with a bang.
Outdoors
Royal Wharf Gardens
In this garden in the centre of the Royal Wharf development, you'll find a memorial to the Silvertown Explosion.